Football Player A.J. Francis Claims TSA Spilled His Mother's Ashes During Airport Security Inspection
An NFL player claims the Transportation Security Administration went through his suitcase and spilled his mother's ashes all over his clothes while he was going through airport security.
New York Giants defensive lineman A.J. Francis took to Twitter on Monday to criticize TSA for allegedly going through his suitcase and spilling the ashes. Francis said he opened his suitcase to find his mother's remains spilled among his belongings and a notice of inspection from TSA. The New York Giant claimed the agency opened the container with his mother's ashes and did not seal it back properly.
"Hey you pieces of s**t at @TSA next time you assholes feel the need to go thru my mother's ashes for no reason, make sure you close it back so her remains aren't spilled on all my clothes... the least you pieces of garbage can do is your fucking job," Francis wrote on Twitter on Monday, alongside a photo of what appeared to be spilled ashes.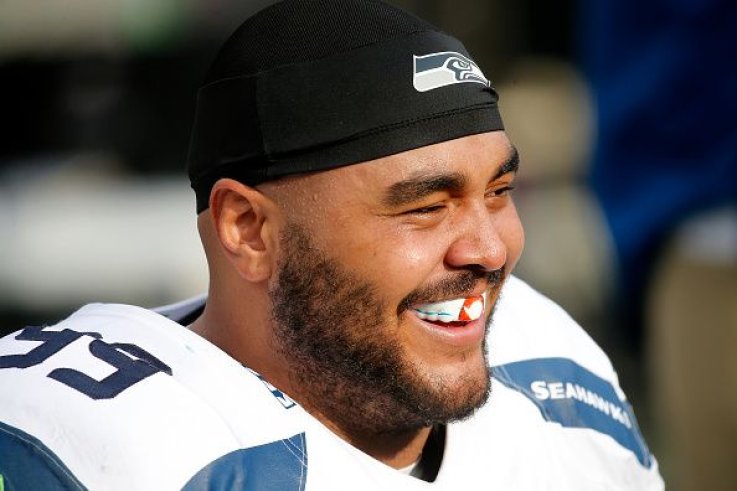 In response to the incident, AskTSA, the Twitter service for the administration, tweeted back at Francis on Monday and said the container should not have been opened.
"Our officers are trained to handle your carry-on and checked property with care. Out of respect for the deceased, under no circumstances should the container be opened. Please accept our apologies and our condolences," the administration tweeted back at Francis.
TSA spokeswoman Lisa Farbstein told Newsweek that video footage shows a TSA officer checked Francis's bag at Los Angeles International Airport because "it alarmed for an unidentified object."
"A TSA officer discovered the unidentified object was an opened, unmarked ceramic container, wrapped in aluminum foil inside a small bag. Upon further inspection of the checked bag, the container was loosely packaged, unmarked and the contents unknown to the TSA officer," Farbstein wrote in a statement. "The TSA officer completed screening of the checked bag, clearing it to continue to its destination. The container was carefully repacked and placed in the bag."
Farbstein says TSA expresses their condolences for the loss of Francis's mother and recommend that passengers who are traveling with human remains should travel with them in a carry-on bag.
"Passengers are allowed to travel with human remains in a checked bag, however it is recommended to do so in a carry-on bag to help protect it and the valuable contents from risks associated with checked baggage, which is subjected to movement along a series of conveyor belts and various individuals as it is loaded and unloaded from an aircraft," the statement continued.
Francis tweeted that he did not mind that TSA agents had looked through the container for security purposes, but said it was "irresponsible" that the ashes were not placed back after it had spilled.
"The craziest part of this @TSA shit is that I don't even care that they checked it... they were just being cautious, & I can understand that," Francis tweeted. "But to not ensure that it won't spill back into my bag after you put it back in is the most asinine & irresponsible shit I have ever seen."
On its website, the TSA states that crematory remains "are subject to screening and must pass through the X-ray machine," when carried onto an airplane, but a TSA officer cannot open the container.
"If the X-ray Operator cannot clear the remains, TSA may apply other, non-intrusive means of resolving the alarm. Under no circumstances will an officer open the container, even if the passenger requests this be done," the website states.
Francis has been in the NFL since 2013 and has played for several teams like the Miami Dolphins, Tampa Bay Buccaneers, New England Patriots, Washington Redskins and Seattle Seahawks. He landed a spot on the New York Giants in May. His mother, Carrie Leanne Francis, died two weeks ago, Sports Illustrated reported.
Football Player A.J. Francis Claims TSA Spilled His Mother's Ashes During Airport Security Inspection | U.S.