'Football School': How Sport Can Get Children Reading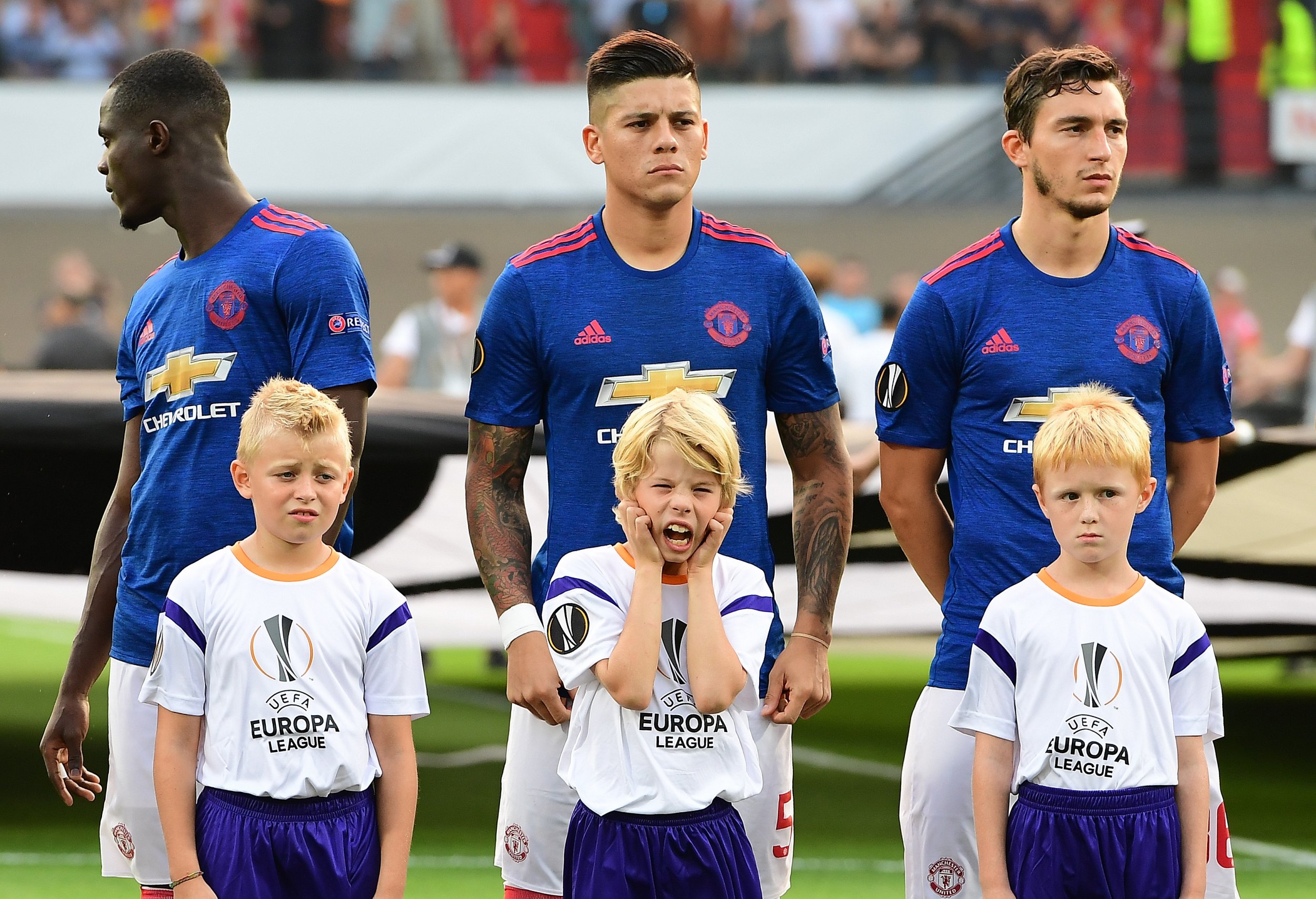 Alex Bellos and Ben Lyttleton identified a complex problem, and addressed it with a deceptively, elegantly simple solution.
How to address the growing problem of boys stopping reading, while keeping them engaged enough to tear eyes away from videogames and television and the plethora of immediate entertainment 21st century life is set up to provide?
Their answer was to write a football book, in name only—football presented in an entertaining, jocular manner, as a lens through which children could examine history, science and even linguistics for the first time. Football School was the collaborative result.
Newsweek spoke to Alex and Ben about the writing process and their hopes for what the book can achieve in the field of children's literacy.
Why did you decide to write a children's book?
Ben Lyttleton: There are a couple of reasons. One, simply that we were both at a stage in our lives where we were both trying to buy presents for children between eight and 12 who were madly keen on football. And there were no non-fiction books available to them. There were fictional books, some of which are very good. But there was nothing you could learn from.
As we looked into it more, we learned from the National Literacy Trust that actually reading at a certain age group, Key Stage Two for boys, drops off in a way that is a very serious issue for educationalists. We wanted to write something that would engage these readers because it is a big challenge. There are some major reasons why they don't engage in literacy at that age. One is, there is a lack of male reading role models. And the other is, there is not that much reading material available to them that will engage them. Not all the subject matter interests them.
It seemed like a simple concept. If they are all engaged in playing football and watching it, to write a book about football that encourages them to learn about the world, gets them reading and develops a curiosity about what's going on around them, we thought was quite a good combination. So what we have done is written a book we feel will encourage kids to read. But also they will learn about the world, so it's educational and fun.
Alex Bellos: I was alerted to the idea of these Match Attax football cards about 1.5 million kids supposedly buy in the U.K. in newsagents. And if you look at them, they are full of completely spurious facts. "Speed," "tackle," "attack:" They have these random numbers but the kids love them, lap them up.
Kids have a passion for knowledge; respect the child and give them real information. I have written three maths books. I don't believe this is complicated; I believe that if you write it well, anyone can understand it probably above the age of seven or eight. You don't need to go into really complicated stuff, but there is a lot of stuff you can understand really young. And I thought that football would be a really good vehicle to get this across.
When we started I didn't myself know there was this big literacy issue. That's much more of Ben's forte. It was much more this feeling that if kids have a thirst for knowledge, then provide them with that knowledge.
I was amazed when I went into bookstores to see what there is aimed at this age range that is proper non-fiction and tells you interesting stuff. There is virtually nothing. In terms of non-fiction that's football related you have a few joke books, a few annuals, a a few list books. But nothing that actually tries to get in proper science, proper culture, proper history. Football is a fantastic lens to talk about so many other things.
How difficult was it to learn how to write for children?
AB: The thing I found about writing for kids is that you can never do a dropped intro, for example. Every sentence has to be exciting and interesting and make them want to read on. So yes, there were tons and tons of drafts of this book.
In that way, it's not that dissimilar to writing about maths. You have to find a way not to put people off; you have to tweak their brains just enough to be interested, but not too much that they feel they can't do it. So I think I was quite good at self-editing and making sure that it was funny, with short sentences. You can't assume any background knowledge with kids at all. You have to have everything there.
Another thing is that when you grow up you start to read sports reports. For the first five years there is so much stuff in there you haven't got a clue about; it is assumed that you know not just the jargon but also about different tactical things, different positions, the names of the famous players. I remember when I started reading them, it was like a foreign language. So you have got to write it, without that foreign language.
Why did you put quizzes at the end of each chapter?
BL: Quizzes are a great way to learn, especially if the information is a bit off the wall. And the first question at the end of every chapter always relates to something in that chapter. It's a test to see if the reader has been concentrating. If they have, they will get every first question correct. This is also where the relationship between child and parent or child and co-reader comes into play. Because with most of the questions, the answers are not Google-able. And with children, knowledge is power.
Kids love to learn and love to know more. Especially if you know stuff that your parents don't know. The quizzes are a way of not only improving your learning bank, but also of building the relationship between child and parent. "Dad, did you know what Ronaldo once weed out of the side of his shorts during the Olympic Games? Or, I bet you don't know which player has had a galaxy named after him?"
The market is very much for children but there is stuff in there that parents will learn from and enjoy as well. It's not just a book exclusively for children. You want the role model readers as well to engage in it and enjoy it and learn something from it too.
How have attitudes to football as a part of literature changed in Britain in the past two decades?
AB: Historically, football in the U.K. is a working-class sport. And that is changing for lots of socio-economic reasons. Mainly, there isn't really a working class any more. In the 1980s and before, there were virtually no serious sports books. You could put it down to Fever Pitch as spawning the growth—now the sports shelf at Waterstones is ginormous. The William Hill Sports Book Award is a huge thing.
Also, I think the fact there are lots of foreigners and foreign players in the Premier League—it's become more international and there is a lot more money in it. I do think it has become a lot more cross-class. There is a lot more literature about it now. This is just one more area—children's books. This is a historic sweep, sport hit bookstores in the early '90s and is now going into all the shelves it never used to be in.
What can non-fiction do that fiction cannot?
BL: Frank Lampard's book and the Jamie Johnson series in particular are excellent ways into reading for kids. And they do have lessons because they deal with themes like bullying, inclusion, there are clear morals to these stories. I think they have a very important role to play for kids, but this is explicitly more educational.
The background for Alex and I is we both write non-fiction anyway. So for us to try with a fictional book would have been beyond us, once we were already outside of our comfort zone in writing for kids. I certainly wouldn't say that the non-fiction format is a better way of engaging children than the fictional format. But I think there is more explicit learning in ours, even if it is by stealth. A reader may think he's reading about football. Actually, he's learning about air resistance and gravity on Mars.
What has the critical reception been like?
BL: The best feedback you can get is from kids. Someone left a review on Amazon, she said my son started reading it after he came back from football practice, and he read it during dinner and in the bath and we couldn't get him to put it down. That is just fantastic to hear because we want to get kids reading.
A lot of parents of girls have said very positive things about it. And I think that's very important as well, because we have not written this book just for boys. The issue in literacy does concern boys but we have definitely written it for girls as well. There is a lot of women's football that we talk about in the book that both boys and girls should engage with anyway. We talk about Enia Aluko, Marta, the England Lionesses, Natasha Dowie and Brandi Chastain. There's a lot of women's football in the book, and we feel it is just as relevant to girls.
The reviews have been really non-gender specific. Some people have said, my son loved it, a lot of people said my daughters loved it. As a father of two daughters, I feel that is very important.
What we are discovering is that some clubs are actually looking at a similar way of teaching their players at academy level. We have taken this to Premier League clubs, to educationalists at European clubs and they agree that if you are trying to engage football-crazy children, the best way to do it is to engage them through football. Football is the starting point but it's definitely not the end point. The end point is education.
Football School: Where Football Explains The World is the first in a series by Alex Bellos, the author of Futebol: The Brazilian Way Of Life and a regular maths column for The Guardian, and Ben Lyttleton, author of 12 Yards: The Art And Psychology Of The Penalty Kick and a director of Soccernomics.