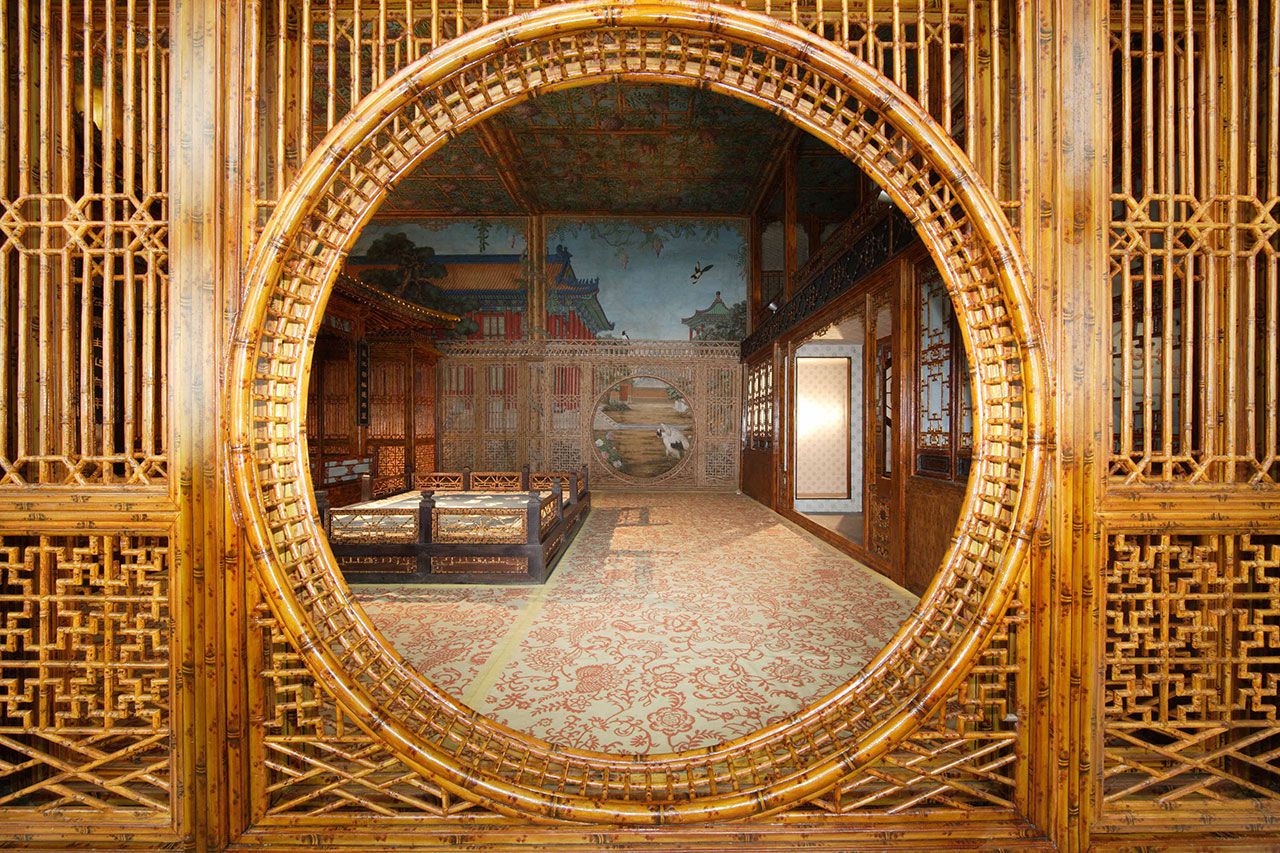 After years of painstaking restoration, a new section of Beijing's Forbidden City will be opened to the public for the first time in 2020.
The Qianlong Garden, in the northeast section of the Forbidden City, was constructed in the 1770s as a private retreat for the emperor, who abdicated after a 60-year reign. Spread across nearly two acres, it includes elaborate rock gardens, four courtyards and more than two dozen pavilions and structures, representing one of the most extravagant dynasties in imperial China.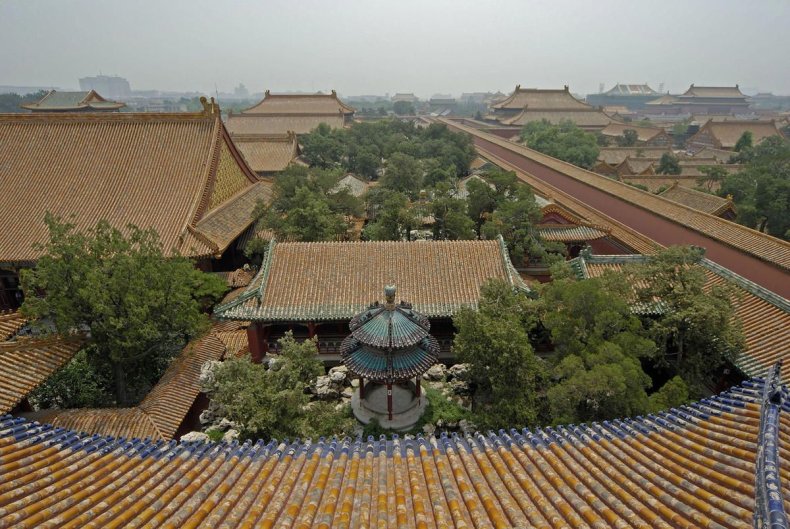 According to The World Monuments Fund, which is collaborating with the Palace Museum on the renovation, the garden's interiors demonstrate how the impact China had on Europe in the 18th century was reciprocal, with large trompe l'oeil silk murals incorporating Western perspective and chiaroscuro. Following the abdication and expulsion of the last emperor, Puyi, in 1924, the Qianlong Garden was left largely untouched for nearly a century.
After a comprehensive review of the area in 2004, a four-part restoration plan was developed; the first large-scale project, restoring Juanqinzhai (the Studio of Exhaustion from Diligent Service), which includes a receiving room and a private theater, was completed in 2008.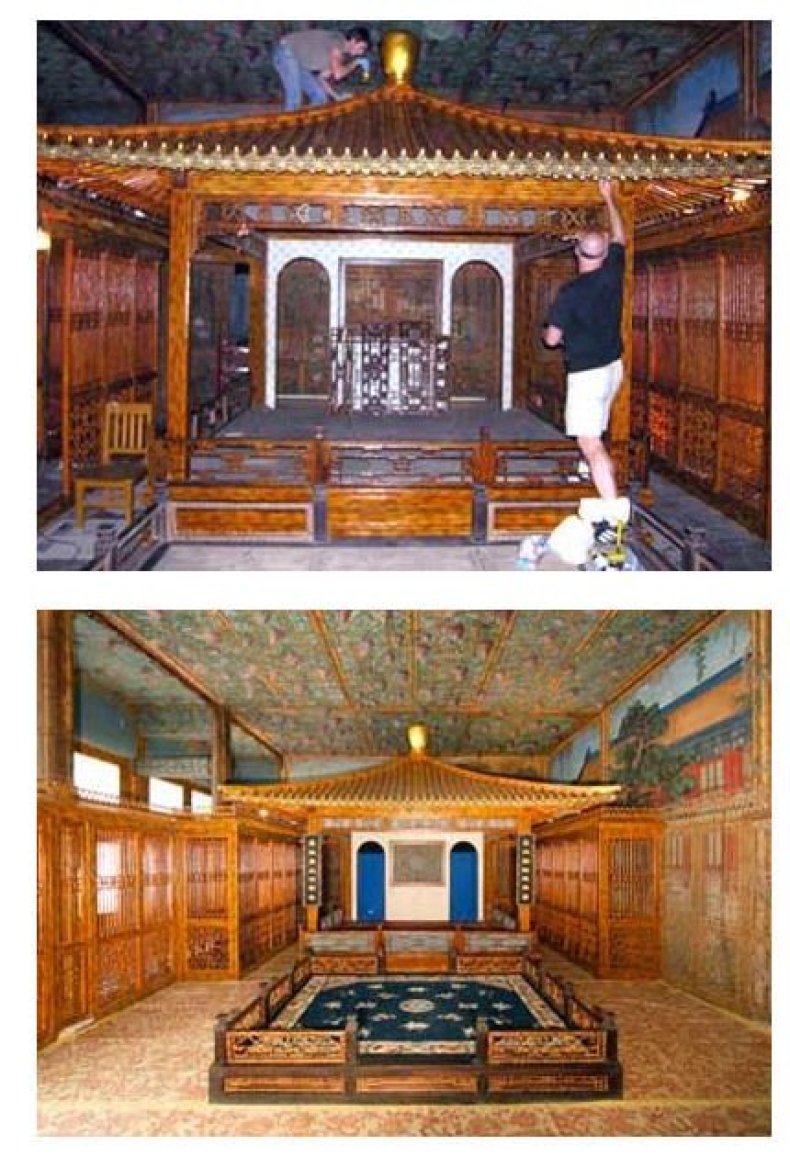 In 2016, restoration was completed on structures in the fourth courtyard, including Fuwangge (Belvedere of Viewing Achievements), Zhuxiangguan (Lodge of Bamboo Fragrance) and Yucuixuan (Bower of Purest Jade).
Conservators are currently working on restoring interiors and exteriors in the first, second and third courtyards.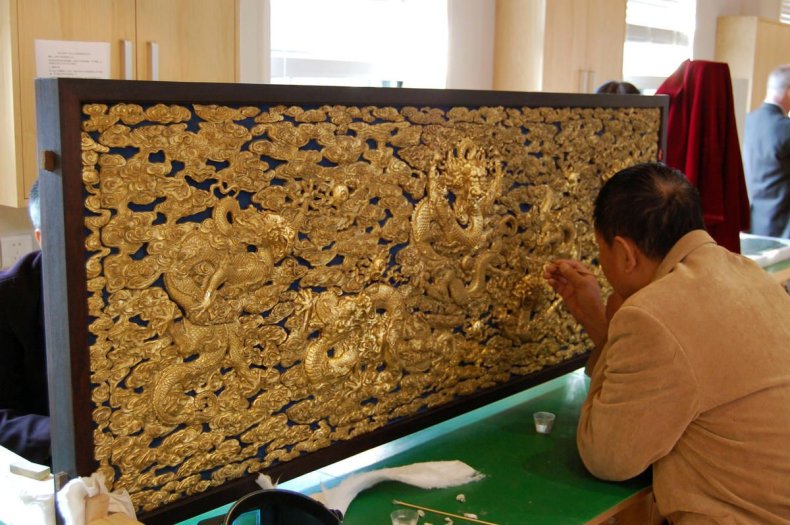 "They just don't want the building to look the way it did, they want the original heritage and techniques," WMF advisor Henry Ng told Hyperallergic in 2016. But, he continued, so many of the crafts used to build and decorate the garden have been lost to time, modernization or the cultural revolution. "Our own journey to find people who knew these techniques in a way mirrored the journey of the emperor" to construct his extravagant retirement home, said Ng.
New York's Selldorf Architects is designing a new interpretation center at Qianlong Garden, which will be located in a restored structure within the second courtyard.
The Forbidden City was the ceremonial and political center of Chinese government for nearly five centuries. It now welcomes more than 15 million visitors each year, making it one of the world's busiest tourist sites. Declared a UNESCO World Heritage Site in 1987, it also represents the largest collection of preserved ancient wooden structures in the world.
The opening of Qianlong Garden is one of many events and exhibitions planned for the Forbidden City's 600th anniversary in 2020: Numerous relics, historical objects and artworks will be on view, including the 11th-century masterpiece Along the River During the Qingming Festival. To preserve the precious work, known as China's Mona Lisa, it is rarely put on public display.