The 'Force' Boosts the U.S. Box Office to a Record $11 Billion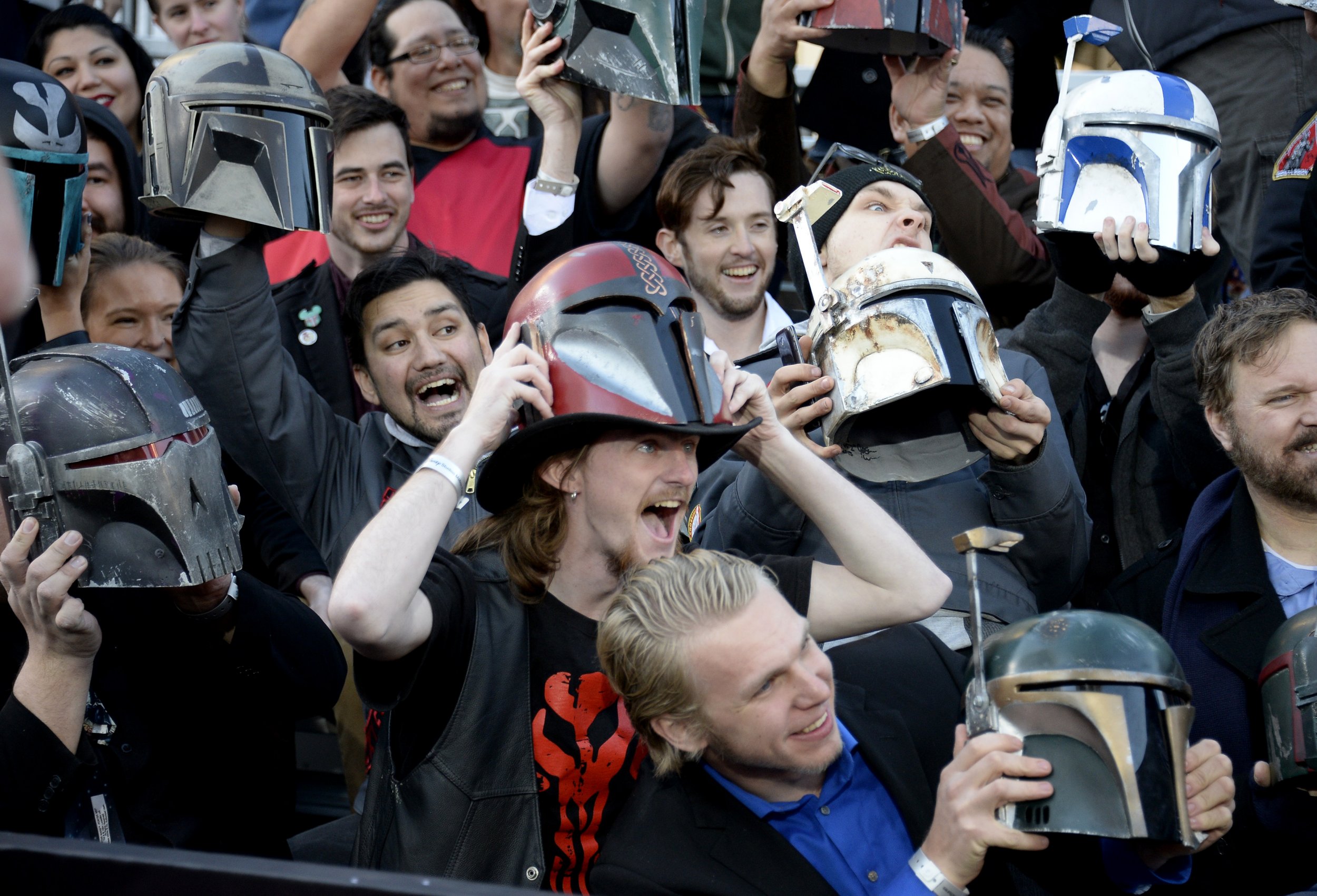 Not satisfied with breaking a bunch of box office records around the world, Star Wars: The Force Awakens has helped make 2015 the highest earning year in U.S box office history.
Rentrak, monitors of consumer viewership, reported on Tuesday that U.S. cinemagoers spent $11 billion over the past year, $200 million more than the previous record of $10.9 billion set in 2013.
The company hailed 2015 as a defining year for studios.
"Hollywood built the perfect box office beast in 2015, with one hit movie after the next, week after week, exceeding expectations with a regularity that made it look easy," said Rentrak's senior media analyst Paul Dergarabedian, in a statement on Rentrak's website. "A diverse and compelling selection of great titles, big and small, from every studio fueled an extraordinary level of interest by patrons who seemingly could not get enough of the big screen experience in 2015."
J.J. Abrams' The Force Awakens, which holds the U.S. opening weekend sales record ($238 million) and single-day domestic record ($120 million), has contributed $571.4 million to the overall tally. In only 11 days, Star Wars has launched to fifth place in the all-time domestic box office. (James Cameron's Avatar is holding steady in first, with U.S. box office takings of $760 million.)
According to Variety, other big hitters this year include Jurassic World ($652 million); Avengers: Age of Ultron ($459 million); Inside Out ($356.5 million) and Furious 7 ($353 million).
Universal was 2015's most successful studio, contributing 21 percent of the year's revenue, with Disney close behind at 20 percent.
However, Box Office Mojo notes that despite the record gross, the number of tickets sold this year—1.3 billion—is considerably less than in 2002, when a Tobey Maguire-led reboot of Spider-Man contributed to an overall record of 1.6 billion tickets sold.
In fact, out of the past 19 years, more individual tickets were sold in 17 of them than were sold in all of 2015, according to Box Office Mojo. So how did this year break the record for box office takings? People are buying fewer tickets but spending more on them. In 1996, the average ticket price was $4.42; today, it's almost double at $8.34.