Exclusive: Teenagers Forced into Marriage in COVID-19 Lockdown
Charities trying to prevent forced marriages have said there has been a spike in calls asking for help during the lockdown, with girls, in particular, being viewed as a burden and plans being made for their marriages to take place once the lockdown ends.
The Freedom Charity warns that it expects a rise in the number of girls being taken abroad and the number of people being forced into a marriage once the lockdown ends.
"I think we'll definitely see a rise," Aneeta Prem, president of Freedom, said.
She says that one of the factors behind the rise was members of the family being at home more and daughters being viewed as an added burden and a pressure on finances as families struggle under the COVID-19 lockdown.
"One of the main reasons is that families are suddenly all together, and that's the first time for many young people because the fathers, in particular, are usually off doing their own things.
"They're at work and they're out of the house, the girls are usually avoiding their families, especially the dads as much as possible, because of the absolute stringent lockdown they're all forced to be in the house for the first time."
One of those affected is a 17-year-old who said she had been told she was a "burden" during the lockdown, who wanted to remain anonymous for their own safety.
After the lockdown was put in place, her family told her that as she no longer had exams, she needed to start thinking about the future.
She told Newsweek: "They said when lockdown is over I don't need to study so will be married.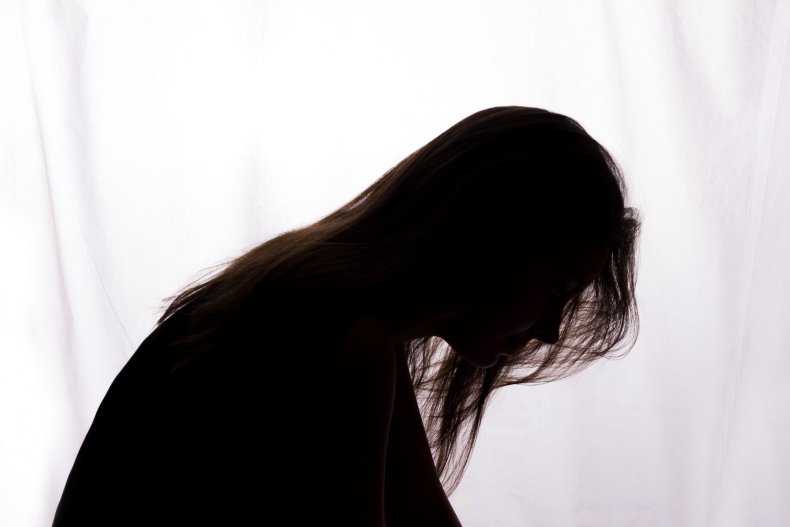 "My dad was talking to his brother in Pakistan all the time, I heard my name being mentioned and marriage.
"I feel guilty and ashamed that my parents feel like I am a cause of financial burden.
"I never thought my parents would want to get rid of me, I know they wouldn't let me leave and try and rent a room get a job, but getting me married against my will I am scared."
Before the lockdown, she said no one in her family had mentioned marriage.
"I'm in sixth form, at school I stayed in the library until 5pm, I had friends at school so I could speak to friends if I had problems, I didn't need to see my Dad. No one talked about me getting married pre-lockdown. Only after."
The charity Karma Nirvana has said that it had seen a 150 percent increase in teenagers calling about forced marriage since lockdown began on March 23 to curb the spread of the coronavirus.
Aneeta said that for many girls, it was simply being home more during the lockdown that meant conversations around marriages were being bought to the fore, which usually happen in July and August, in her experience.
She said: "It's just a case of being on the radar more, if you're out and not there, you're not part of that same pressures and burden, but once you're there, you're there for everyone to notice you, what you're doing, what's going to happen in the future, so those conversations are going to be brought to the forefront."
The young victim, who spoke to Newsweek via email, says she still lives with her family after contacting the Freedom Foundation in confidence once she came across their work at school.
She said: "I am still at home, I will leave and find a job so I can rent a room.
"They will get me married if I stay living with them."
However, Aneeta says there are still a number of young people who are stuck at home in a similar situation, with severe restrictions placed on them.
"Being at home in that horrendous situation, we've got a lot of young people that haven't even been able to go out for an hour of exercise and their parents won't let them go out, they've had restrictions placed on them when it comes to using the phone or internet, everything's been restricted for those people."
Aneeta also said that in one case a young woman had contacted her because her family had declined to give her food because they saw her as a burden and believed it was their duty to get her out of the house and married as soon as possible.
She said: "In this particular case, the dad works in a restaurant, he wasn't furloughed, it was cash in hand, the family had no money apart from basic income support.
"The daughter was self-isolating, she contacted us, she's seen as a burden because she's self-isolating, the mum was leaving a tray of food outside for her and her brother and dad were saying 'why are you giving her food? We can't afford this'."
Aneeta said there was also pressure from overseas, with extended relatives saying that "if daughters don't have exams and she's been at home for so long" that it's time for her to get married.
She said that her charity was expecting an increase in the number of girls being taken overseas and was working with the border agency, giving officers training to spot signs and "making sure girls are safe and not dragged onto a plane, because many of them will say we're going on holiday or for a wedding and won't know they're the bride."
In some cases, Aneeta said some girls who had managed to run away from their families had bounties placed on them so they could be found and bought back.
"There are bounty hunters or men in the community who will go out and find these girls who have run away and are paid for that service."
Anup Manota from Karma Nirvana said the lockdown situation meant families who wanted to carry out forced marriages had full control over their victims due to the lockdown.
He said that the lockdown had also provided a window of opportunity where victims can seek support confidentially, with many contacting the charity over email, a form of contact which he described as increasing "significantly".
Anup also said that with families spending more time with each other, victims were being told they were going to be forced into a marriage.
He said: "In some cases, there have been historical abuses anyway in the household and because they've either been at school or because parents have been at work, the interaction is less.
"But because of the lockdown restrictions they're interacting more, abuse has escalated and now threats of forced marriage have been made by the parents.
"The hardest thing for victims is their own parents are doing this according to our data."
Anup said that the majority of the cases the Karma Nirvana dealt with came from the south Asian community which he expected, given that the charity originated from within the community, however they had also been contacted by people from other communities.
He said: "We get calls from all different communities, but 60 to 70 percent of our cases are from the South Asian community, the rest are Middle Eastern and African communities, we're also getting referrals from Romany Gypsy communities, even the British gypsy communities, from which there are a very small number of cases."
Anup also said people from different religious sects who were worried about forced marriage to people within their own sect were also getting in touch.
The Home Office said it had increased levels of funding and investment to tackle forced marriages.
A Home Office spokesperson said: "Forced marriage is devastating for its victims and we want to see it eliminated – our #YouAreNotAlone campaign highlights the Karma Nirvana helpline, which the Home Office part-funds and our Forced Marriage Unit is fully operational, supporting victims and those at risk.
"Karma Nirvana has been awarded an additional £47,500 for extra staff to deal with the increased call volumes during the pandemic, and for a communications campaign to promote their helpline."