Ford Takata Airbag Recall: How to Look Up Your Vehicle, Check If It's Recalled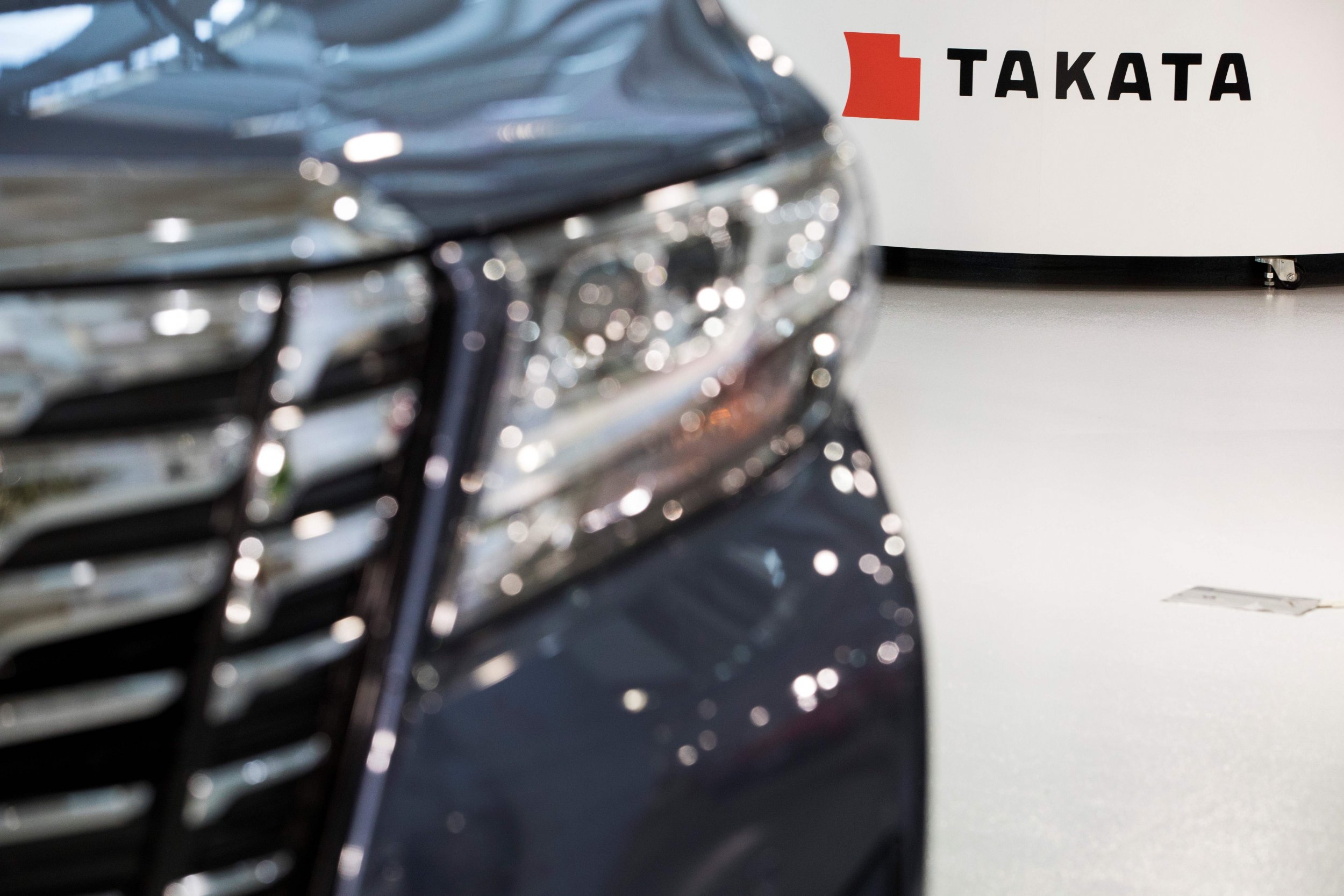 Ford announced Friday that nearly 1 million of its vehicles were being recalled for potentially faulty Takata airbag inflators. It's part of Takata's larger recall to get potentially explosive airbags out of vehicles before they cause serious injury or death.
The Takata recall has affected tens of millions of vehicles from a number of manufacturers, including Ford. There are about 37 million cars with about 50 million of the potentially dangerous airbags on the road, according to the National Highway Traffic Safety Administration.
When the airbags are exposed to heat or humidity for a long time they can explode once they deploy. A number of vehicles had already been recalled after the issue was discovered in 2018, but more will be recalled in 2019, according to the NHTSA.
How to check whether your vehicle is part of the Takata airbag recall with Ford:
There are several ways vehicle owners can learn if their vehicles are one of those affected by the recall. Owners should have received a notice in the mail if their car was one of those with the faulty airbags, but they can also take matters into their own hands and check whether theirs is safe or not.
Owners can use the recalls look-up tool available here. All they have to do is enter the VIN for their vehicle, and they should see whether they are affected. The VIN can be found on the windshield of the car or on the registration card for the vehicle. The NHSTA recommends that vehicle owners check their VIN twice a year anyway to make sure they aren't a part of any recalls.
The tool will show any vehicles that have been recalled, not only the Ford vehicles under recall for the Takata airbags. The Ford models that are under recall are listed on the Ford website and vary depending on whether the driver or the passenger airbags were the ones under recall.
The passenger airbag recalls are for the 2005-2014 Ford Mustang, 2005-2006 Ford GT and the 2004-2006 Ford Ranger built in North America. The passenger airbag recall is for the 2005-2011 Ford Mustang, 2005-2006 Ford GT, 2004-2011 Ford Ranger built in North America, 2006-2011 Ford Fusion, 2007-2010 Ford Edge, 2006 Lincoln Zephyr, 2007-2011 Lincoln MKZ, 2007-2010 Lincoln MKX and the 2006-2011 Mercury Milan.
Vehicle owners can also sign up for recall alerts via email so that when a new recall is announced, they are one of the first to know by email.