Ford Bronco Off-Roadeo Raptor Experience Is Where Daredevils Meet Desert
The Ford brand is building on the success of its Bronco Off-Roadeo locations, adding a fifth option to the mix. It's designed specifically for the Ford Bronco Raptor, the most extreme new Bronco you can buy from the company.
Beginning this summer, new Bronco Raptor SUV owner can traverse the brutal terrain of the Las Vegas area desert through an Ultra4 racing series-inspired, desert-dune and rock-crawling course outside of Las Vegas, Nevada.
"Bronco Raptor customers want to experience their SUVs in the Ultra4-inspired habitat it was developed for," said Mark Rushbrook, global director, Ford Performance Motorsports.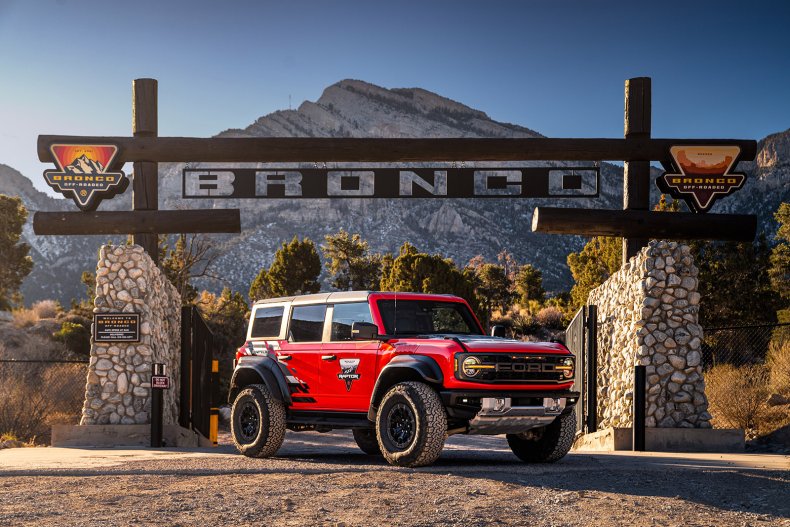 "Just like the King of the Hammers race, our Bronco Off-Roadeo Raptor Experience for our customers combines all of the thrilling and unforgiving terrain and conditions of the Mojave Desert with professional off-road instructors and school-provided Bronco Raptors for a Built Wild experience."
An Off-Roadeo experience is included with the purchase of a new Bronco Raptor. Owners get a full day of experience behind the wheel with one of the on-site Bronco Raptors at Mt. Potosi, home of Bronco Off-Roadeo Nevada. A guest can be added to the ticket for an additional fee.
Drivers do not need to be experts to join in the experience, which practices TreadLightly brand principles of eco-consciousness and responsible off-roading.
This experience is set apart from the traditional Bronco Off-Roadeo trial by its course, which was developed by the Bronco brand and Ford performance teams, aided by Baja and King of the Hammers champions and world-class off-roader drivers like Vaughn Gittin Jr., Loren Healy, and Brad Lovell.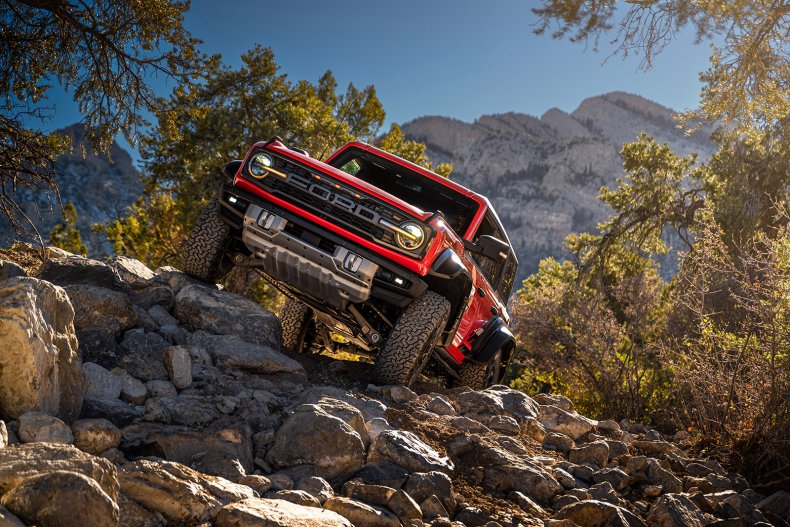 "There's never been a high-performance, off-road SUV like Bronco Raptor that you can drive from showroom floor to the most remote and challenging places," said Dave Bozeman, vice president, Ford Customer Service Division, and vice president, Enthusiast Vehicles, for Ford Blue.
"Bronco Raptor Off-Roadeo is like the masters level course of our Off-Roadeo experiences. We're teaching owners the skills needed to experience every bit of capability from their Bronco Raptor so they can gain confidence and responsible mastery in the outdoors."
More than 31,000 Bronco owners and guests have attended or registered to attend a Bronco Off- Roadeo event at the four locations (Texas, Nevada, Utah and New Hampshire) since they opened.