Ford CEO Jim Farley Thinks Other Automakers Are Approaching EVs the Wrong Way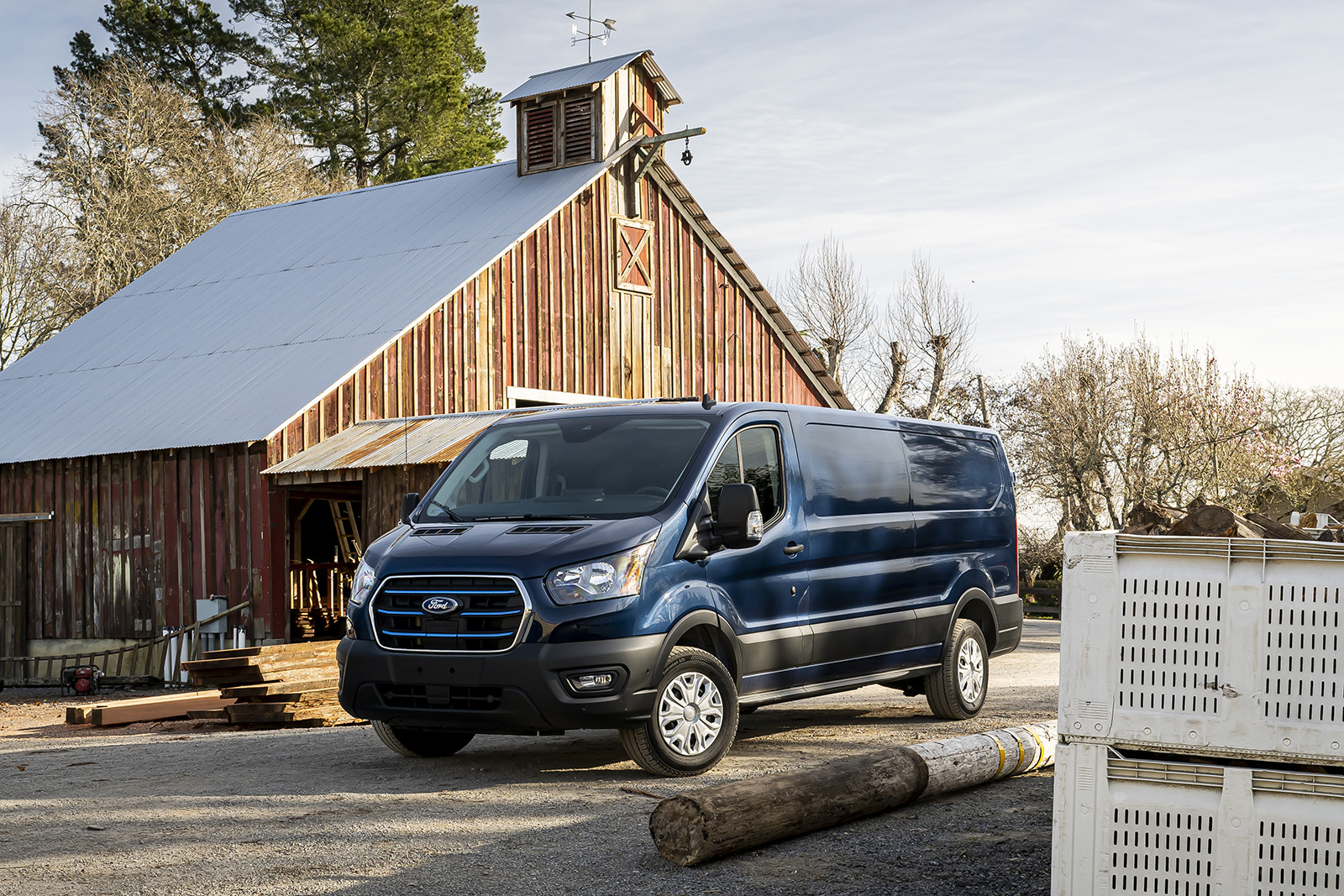 Ford Motor Company CEO Jim Farley thinks that other automakers are taking the wrong approach to commercial electric vehicle (EV) adoption.
In a presentation to media, Farley said that just because EVs are the future, that doesn't mean adoption will be easy and other automakers who are offering "watered down versions of their retail vehicles" to their commercial buyers are making a strategic mistake, in his opinion.
"They've left the customers to piece together themselves how to buy a vehicle, how to upfit it, all the service options and choices they have, how to finance it," he said. "Even the software and telematics they use are all different vendors, different bills, different people to talk to all getting in the way of them doing their business."
General Motors, Stellantis and Mercedes-Benz are key Ford commercial vehicle competitors in North America.
In 2021, GM introduced Brightdrop, a division that caters to electric vehicles used by delivery services. Along with software, the company offers the EV600 electric delivery van and the EP1 electric pallet.
The Chevrolet Silverado, under the GM umbrella, will be getting the electric treatment for the 2024 model year. Built on the Ultium platform, the battery electric truck will have the ability to travel up to 400 miles on a full charge. Its exterior and interior design are completely different than its gas-powered counterpart though clearly convey that it's a part of the Chevy trucks family.
Chevrolet currently offers OnStar Vehicle Insights for its commercial customers, which allows fleet managers to monitor vehicle performance, stay on top of maintenance issues and set custom alerts for automatic updates on driver habits.
Ram, owned by Stellantis, offers a line of commercial vans and trucks. In 2023, Ram plans to sell an electric version of its ProMaster commercial van. The company already sells telematic services to its commercial buyers, that includes technological capabilities for geofencing, diagnostics and vehicle route history.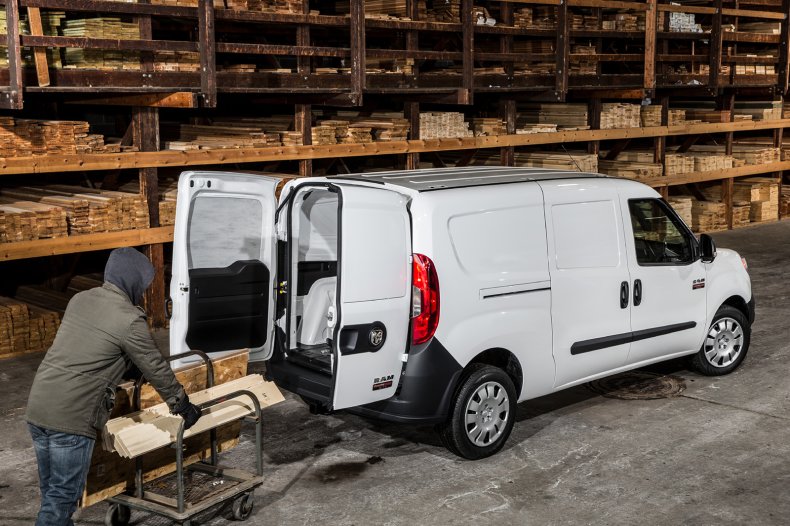 Mercedes-Benz sells vans under the Sprinter brand. The all-electric eSprinter, which Mercedes has sold in Europe since 2019, is expected to go on sale in the U.S. in 2023 as part of a new generation. The van will be built in South Carolina on Mercedes' new Electric Versatility Platform, which the company says can be used to configure a variety of commercial vehicles.
Currently, Mercedes offers its European eSprinter customers consulting services that cover charging and procurement, and also how best to utilize Mercedes Me Connect, the company's digital suite that monitors maintenance, traffic, charging infrastructure and range.
Ford's new electric vehicle ecosystem strategy is currently centered around two new vehicles: the 2022 Ford E-Transit and the 2022 Ford F-150 Lightning.
The E-Transit, the all-electric version of the company's popular commercial van, first debuted in 2020. The van has an estimated range of about 125 miles and starts at $43,295, slightly more expensive than the gasoline-powered 2022 Ford Transit at $42,600.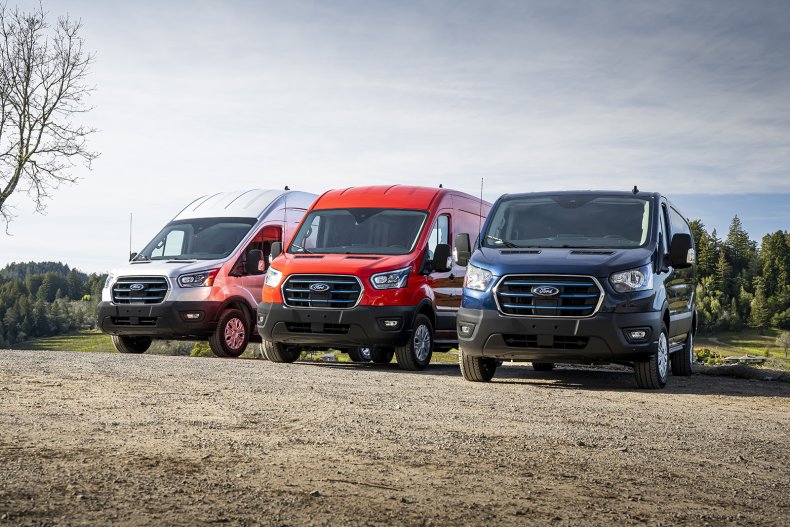 Also on the horizon is the F-150 Lightning, which debuted in 2021. The Pro version, geared toward commercial customers, starts at $39,974 and is rated for 230 miles of range.
Both vehicles will serve as centerpieces to Ford's overall commercial vehicle electrification and connectivity strategy.
Ford says that its commercial division, Ford Pro, is going full force into the EV future with the launch of Ford Pro Intelligence, a top-to-bottom consulting and software service for businesses of any size looking to utilize electric vehicles for their commercial fleets.
The company aims to provide businesses with real-time fleet management software, maintenance, telematics, charging solutions and more with Ford Pro Intelligence, a one-stop commercial business subscription solution.
With the goal of creating a fully integrated commercial vehicle ecosystem, Ford Pro will offer Salesforce-powered cloud-computing technology to allow fleet managers to make decisions using up-to-the-minute information generated from each connected vehicle in their fleet, electric or gas-powered.
A connected fleet manager can track their drivers' location and driving habits, how much is left on their vehicle's battery, set charging limits and schedule maintenance.
Stephanie Brinley, principal automotive analyst at IHS Markit, told Newsweek that Ford is leveraging its relationships with commercial customers to secure a foothold in the coming EV transition, which she argues will take decades to fully realize.
"What they're doing is all the groundwork that'll make sure that they can play, be super competitive and in that process help educate commercial buyers and how this really can work for them," she said.
Farley, in a conversation with Newsweek, said that the company is working to create the financing structure necessary to provide customizable real estate financing options for business owners that lack the charging infrastructure to support an EV fleet.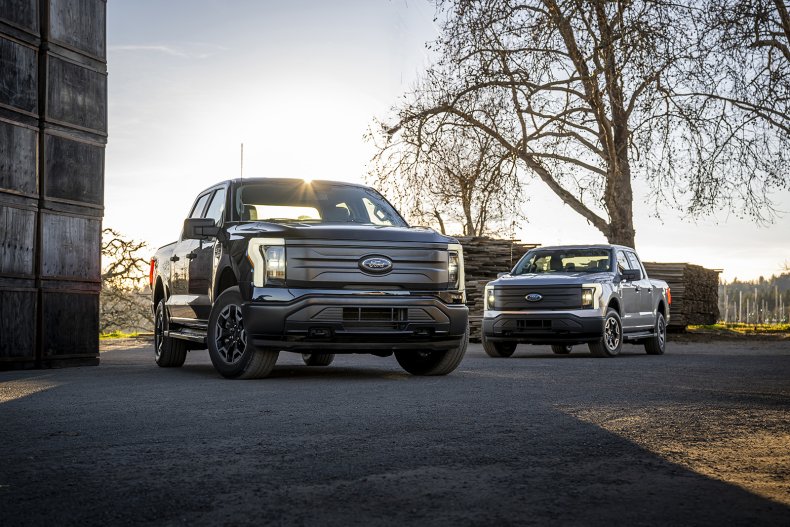 Regulatory changes to Ford Credit, the company's financing segment, would need to be enacted for the company to offer that service.
Farley indicated in the same conversation that the company was most likely interested in chartering Ford Credit as an industrial bank in Utah.
An industrial bank is a financial institution that can loan money but doesn't need to be owned by a financial parent company. The structure is subject to much of the same federal regulations that govern other banking setups.
Originally started around 1910 to expand credit access to industrial workers, Utah accounted for 93.5 percent of all industrial bank assets in the U.S. in 2020, according to a study from the University of Utah.
Other states that offer industrial bank charters are California, Colorado, Indiana, Hawaii, Minnesota and Nevada.
Ford Pro CEO Ted Cannis told Newsweek last week that the division's model is designed to work for commercial customers of all sizes. The flexibility of configuration that the company has with its commercial vans and trucks can be emulated by the services Ford Pro plans to offer businesses.
"We do many different body styles and many different derivatives to handle the different vocations," he said. "And because of that scale that we have, and the capability to flex that on the vehicle side, now we're doing the same thing at the services side."
Cannis added that the full process of engaging with a customer, consulting on their business needs, and delivering on those services can be a months-long process.
He argued that rather than having customers deal with different bills for different things, the subscription model is the best way to wrap all of the services that a customer needs into one product that reduces complexity and solves problems faster.
"That combination of suite of service just lends itself to software as a service revenue with a subscription model," he explained. "It's very common in retail and commercial business today. They buy that service and the opportunity to link all things together with one digital interface with Ford Pro Intelligence."
Brinley agrees, saying that it makes sense with the amount of data that gets shared back and forth, but also makes it easier for all involved with future services.
"So your subscription doesn't only get you the data transfer and your ability to work with it right now, but, in theory, it should also give you improved benefits over time," she said. "So you should be able to see a benefit from continuing to pay."
The risk in all this, Brinley argues, is the rate of EV adoption. Current projections from Bloomberg NEF show that 34 percent of vehicle sales would be electric by 2030. If the real rate is slower than expected, that could hinder revenue goals that Ford has set out.
"If the adoption by consumers is slower than anticipated, then it could delay some of that revenue growth," she said. "So it might happen a little bit later than they expect and that's a risk because there's huge investment involved."
Ford, Cannis says, is uniquely positioned to lead the commercial EV transition. The company already has 45 percent of the U.S. commercial van market share.
"Nobody has the base of customers, both here in America and across the world, with our strength in commercial business," he said. "Nobody is doing the basic work of work trucks or has these kinds of long relationships to make it easier for the customer, not easier for the company."