Ford Bronco Launch Date Moved to Avoid Clash With O.J. Simpson's Birthday
The Ford Motor Company has delayed the unveiling of its new Bronco lineup to avoid it taking place on one of the car's most famous passengers' birthday.
The planned July 9 reveal would have coincided with Simpson's O.J. 73rd birthday—which a Ford spokesman previously said was "purely coincidental" and wouldn't be changed.
But on Friday, Mark Truby, Ford's VP of Communications, announced the debut had been pushed to July 13.
"The reveal of the all-new Ford Bronco lineup will now happen on Monday, July 13," Truby wrote. "The previous targeted date of July 9 unintentionally coincided with O.J. Simpson's birthday. We wanted to be sensitive and respectful of this concern."
Ex-footballer Simpson infamously led police on a widely televised freeway chase in his white Ford Bronco days after his ex-wife Nicole Brown Simpson and her friend Ronald Goldman were found dead outside her Los Angeles home in June 1994.
Investigators quickly focused their attention on Simpson, who was a passenger in the Bronco while his friend and former teammate Al Cowlings drove the SUV along the I-405 freeway on June 17, 1994.
Simpson was acquitted of the murders in 1995 after what became known as the "Trial of the Century," but he lost a civil wrongful death suit in 1997. Simpson was freed from prison in 2017 after serving nine years for armed robbery.
Ford had initially scheduled the launch of the highly anticipated lineup of new Broncos in March, but shutdowns due to the coronavirus led to a delay.
Mike Levine, Ford North America product communications manager, told the Detroit Free Press had earlier in the week that the timing of the launch was "purely coincidental" and stood firm that the date wouldn't be changed.
But the decision to change the date came after criticism from Nicole Brown Simpson's family, as well as union workers and industry experts.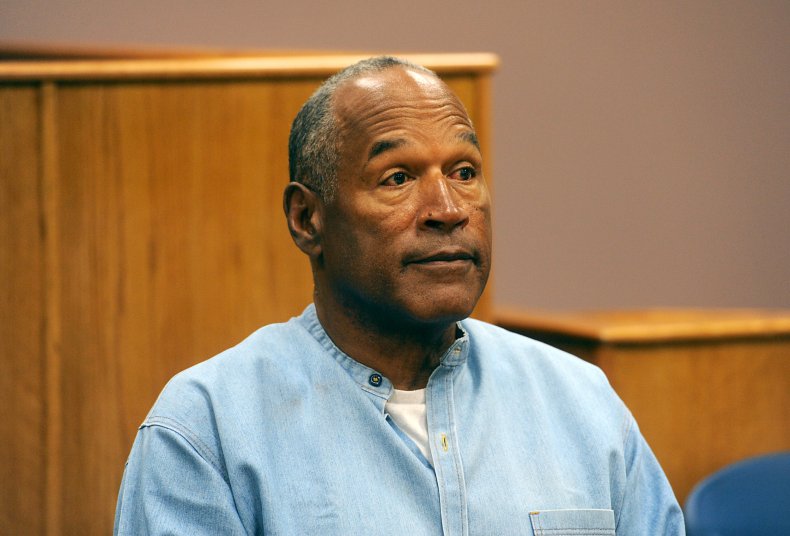 Tanya Brown told the Free Press that she wasn't sure if it was a "good marketing twist" on Ford's part. She said: "Is that on purpose? My first reaction was, 'are you kidding me? This is funny?'"
John McElroy, a veteran industry observer and Autoline.tv host, added: "I gotta believe this is a mistake. Didn't anybody look at the calendar?
"Everybody in the world knew that O.J. was fleeing in a white Ford Bronco."
Union leaders representing Ford workers also voiced their concerns about the choice of date to the Free Press.
Todd Dunn, 49, president of UAW Local 862 in Louisville, told the newspaper that Ford should use the opportunity to raise awareness about domestic violence.
"Members have asked, 'What was our company thinking?' " Dunn said. "Even if it was coincidence, this is a great opportunity for a global company to take the opportunity to raise awareness, maybe through a commercial or something. We've got to have a solution."
Ford has been contacted for additional comment.
Ford Bronco Launch Date Moved to Avoid Clash With O.J. Simpson's Birthday | U.S.