Ford, GM Workers Required to Wear Masks Even If They've Been Vaccinated, UAW Says
A new mask mandate has now been put in place for Ford, GM, and Stellantis employees in Michigan.
On Tuesday, American labor union UAW (United Auto Workers) stated all autoworkers who work in various plants, offices, and warehouses must wear masks, regardless if they've received the COVID-19 vaccination or not.
"The Task Force met and, after reviewing the recently changed CDC guidelines and community COVID-19 trends, decided it is best for worker safety to resume wearing masks in all worksites," the UAW said.
"While we know that masks can be uncomfortable, the spread of the Delta variant and recent data outlining the alarmingly high rate of transmission among those unvaccinated is a serious health threat."
UAW also recommended people should strive to get vaccinated to prevent the spread of COVID-19.
The UAW is "strongly encouraging" all members, co-workers, and families to get vaccinated.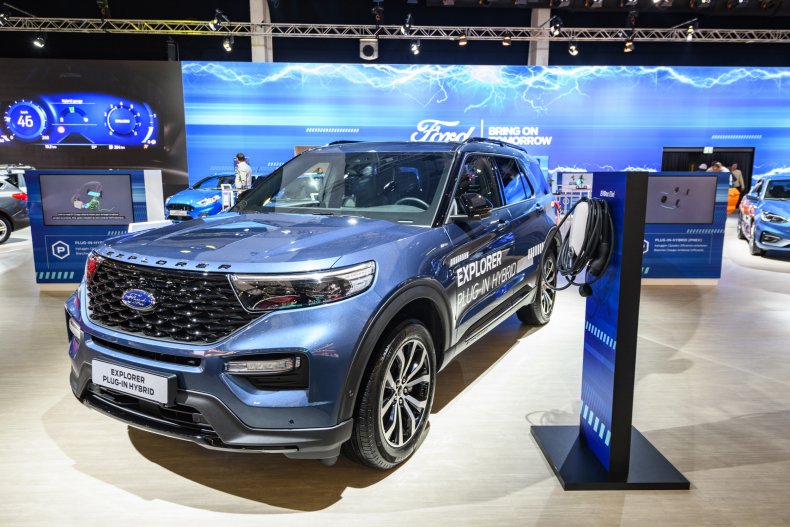 "The more our members, coworkers, and their families are vaccinated, the quicker we can vanquish this deadly pandemic," the UAW said.
This latest move comes as Michigan is grappling with a rise in COVID-19 numbers, specifically the Delta variant strain.
From July 31 to August 3, there have been 2,605 daily confirmed cases of COVID-19. Also within this same time frame, there have been 26 reported deaths.
A number of individuals weren't too happy with UAW's recent decision regarding the mask mandate and took to Twitter to voice their opinions.
One person said, "UAW? Since when does the UAW tell people what to do? I always thought the employees worked for a real company, not the UAW."
Another person said, "There are so many things wrong with all this, I don't know where to start. 1st and foremost, employees that are vaccinated have to wear a mask to protect the unvaccinated. That's what it amounts to. Ridiculous."
Finally, another person said, "Family member and his coworkers were happy when masks were optional for a 'short while' but I personally felt this was risky."
"I wish Covid would go away for everyone's comfort! UAW trying to keep people safe."
On July 29, Michigan Governor Gretchen Whitmer announced there won't be a vaccine mandate for employees, but unvaccinated workers must wear a mask in local businesses.
"Our policy is you're vaccinated or you're wearing a mask at all times when you're in the workplace," Whitmer said on Thursday during a meeting with the Detroit Free Press.
"We're not talking about a mandate at this juncture," Whitmer continued. "I don't know that we will, but we are continuing to engage with our different units on conversations about how we keep our workplaces safe and our employees safe."