Despite Trump Tweet, Ford Will Keep Producing Focus Active in China
Ford has no plans of moving production of its Focus Active back to the U.S. from China, despite an exuberant tweet from President Donald Trump on Sunday that suggested otherwise.
Touting Ford's plan to cancel sales of the Chinese-made vehicle to the U.S. market due to his high tariffs, the president tweeted: "This car can now be BUILT IN THE U.S.A. and Ford will pay no tariffs!"
Mike Levine, the automaker's North America Product communications manager, was quick to respond, pointing out that the president's optimism was entirely misplaced. In a tweet, Levine explained that producing the small car in the U.S. was not financially wise for his company.
"It would not be profitable to build the Focus Active in the U.S. given an expected annual sales volume of fewer than 50,000 units and its competitive segment," Levine wrote.
As Fortune reported, Ford produces the Focus in China because the U.S. market has shifted away from smaller vehicles toward SUVs. This means it's not a smart business choice for the automaker to produce the small vehicle in the U.S., where there is little demand and significantly higher production costs. The company canceled production of nearly all of its smaller vehicles earlier this year, only continuing to manufacture the Focus and the iconic Mustang.
Although Ford previously planned to continue selling the Focus in the U.S. by importing it from its Chinese facilities, the plan was nixed last month as a result of the president's tariffs. Trump has thus far slapped 25 percent tariffs on Chinese imports while threatening to target additional products from the country.
"Given the negative financial impact of the new tariffs, we've decided to not import this vehicle from China," Kumar Galhotra, president of Ford North America, told reporters in August.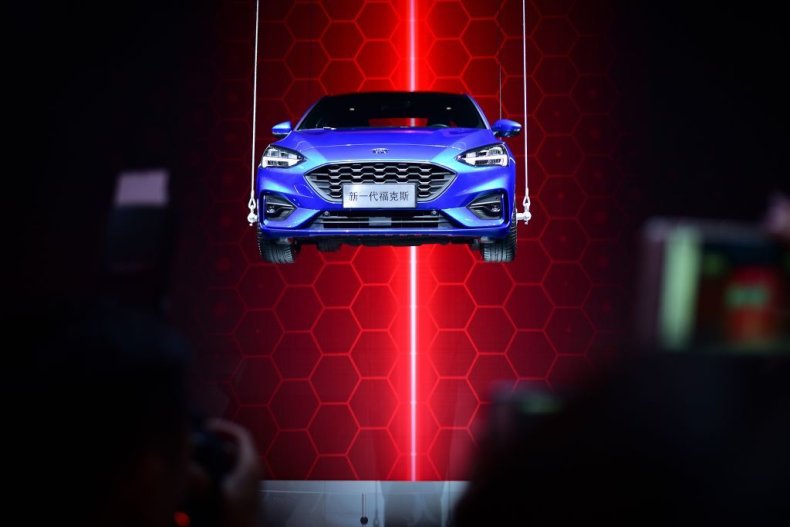 Jon Gabrielsen, a market economist who advises automakers and auto suppliers, criticized Trump's Sunday tweet, saying it revealed his administration's incompetence in handling global trade.
"This is further evidence that neither the president nor his trade representatives have any clue of the complexities of global supply chains," Gabrielsen told Detroit Free Press, explaining that the trade war actually hurts the iconic American company.
"This forces Ford to forfeit the sales they would have had if they could continue to import that low-volume niche vehicle," he pointed out.
As Galhotra explained in August, the company must weigh resources and profits. "Our resources could be better deployed at this stage," he said.