Ford Models Executive Lied About Husband Dying in Order to Get Out of Her Contract: Lawsuit
Ford Models is suing a former executive, claiming she invented a story about her husband having a terminal illness in order to break her employment contract.
According to filings last week in Manhattan Supreme Court, executives at the agency claim Josee Neron, former vice president of operations, approached her superiors in May and told them her husband was suffering from a "potentially terminal illness." The couple was making plans to sell their Connecticut home, she said, and "she needed to resign so that she could care for her husband on a full-time basis."
Neron joined Ford in October 2018 with an annual salary of $250,000 and a signing bonus of $25,000. But her contract had her committed to the firm at least until September 2020. If she departed early, a clause prevented her from working for any competitor for 12 months.
Neron reportedly asked Ford to let her out of her contract without running afoul of the non-compete clause, only so she could work as a consultant in Canada and care for her husband.
Her bosses say they agreed and Neron left Ford in July 2019.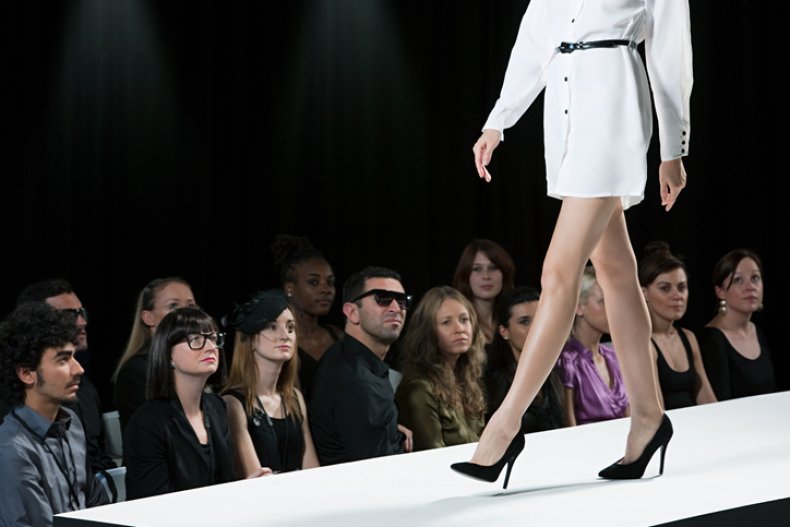 But just a few days after being granted that release, Neron reportedly took a position at Women Management, a rival Manhattan modeling agency.
"Ford soon learned that rather than resigning to care for her seriously ill husband on a full time basis, [Neron] had in fact staged that tale to gain a release from her non-compete," the suit alleges.
Executives also claim that, before her departure, Neron copied a large amount of confidential information from Ford's computers, including a log of all bookings for 2019.
"A post-resignation review of Defendant's electronically stored information
history confirms that Ms. Neron sent confidential, proprietary Ford information to her personal email address, including but not limited to: employee salary information; monthly director meeting minutes; historic financial statements of Ford Models and Ford Paris; copies of year-end board deck slides; and 2019 budgets and projections," the suit affirmed. "On May 30, 2019, Ms. Neron downloaded an employee salary report."
Ford maintains the financial damage Neron inflicted is upwards of $750,000, but the agency insists "monetary damages are insufficient," and has asked for an injunction blocking Neron "from accessing, using or sharing Ford's confidential and proprietary information."
As VP of operations at Ford, Neron liaised with models, their agents and Ford's finance and accounting departments. Previously, she was chief operating officer at Elite Model Management and had worked at several other top New York modeling agencies as well.
The agency seeking undisclosed compensatory damages, plus costs, pre- and post-judgment interest and "faithless servant forfeiture of compensation," which can impact any and all salary she received at the agency.
Founded in 1946 by former fashion reporter Eileen Ford and her husband, Gerard, Ford Models remains one of the world's top agencies. It was the first to advance models payments for jobs that had been completed but not paid for by clients. Eileen and Gerard also allowed teen models coming from afar to stay in their New York home.
In the 1970s, Ford led the way for models to sign exclusive deals with designers and brands. And in the 1980s, the agency helped launch the careers of supermodels like Christie Brinkley, Elle MacPherson, Naomi Campbell and Christy Turlington.