Ford Motor Company to Offer Testing for Workers With Suspected Coronavirus Symptoms in Four States
Ford Motor Company announced Saturday that it offer COVID-19 testing for symptomatic workers in southeast Michigan, Missouri, Kentucky and Illinois.
"Ford Motor Company has secured contracts in four key metro areas to quickly test hourly and salaried employees in those areas with suspected COVID-19 symptoms: southeast Michigan, the Louisville, Ky., area, the Kansas City area and the Chicago area – and plans to further expand testing to additional locations," the company stated in a press release.
"Tests results will be provided to employees and Ford quickly – with a goal of within 24 hours – helping stop the spread of COVID-19."
Ford signed contracts with health care systems that will allow employees working in those states – approximately 73,500 people – to get tested quickly if they are suspected to have symptoms of the novel coronavirus. The goal is to have the tests results available within 24 hours, and test results will be shared with Ford doctors.
Newsweek subscription offers >
Dr. Walter Talamonti, Ford's medical director, stated in the press release these new contracts will bolster the automaker's efforts to slow the spread of the novel coronavirus.
"These contracts will allow us to test employees with suspected symptoms and have results back within 24 hours. If they test positive, we can quickly identify close contact employees who may have been exposed and ask them to self-quarantine for 14 days," Talamonti stated.
Newsweek subscription offers >
Ford employees with prescriptions for tests in southeast Michigan can get tested through the Beaumont Health system. Those who work in Louisville, Kentucky can get testing done through the University of Louisville Health with prescriptions. Employees in the Kansas City, Missouri area will have access to the drive-through testing site at Liberty Hospital with a prescription – while those employed in the Chicago, Illinois area can get testing through the University of Chicago Medical Center and UChicago Medicine-Ingalls Memorial Hospital once they are screened.
Ken Washington, the company's chief technology officer, stated in the press release that Ford is "working on quickly expanding testing of symptomatic employees."
"The health and safety of our employees has been – and remains – our top priority as we navigate the COVID-19 pandemic. In addition to expanding locations for these tests, we are also pursuing the possibility of voluntary antibody testing in the future for our employees," Washington said.
Expanding testing efforts is one way Ford is dealing with the novel coronavirus. Another measure the company begun implementing is the additional hiring of temporary employees, according to comments made by Kelli Felker, Ford's global manufacturing and labor communications manager, to the Detroit Free Press Saturday.
"Due to concerns surrounding COVID-19, we are hiring additional temporary workers in our plants to cover what we expect will be an increase in absenteeism," Felker said, though she declined to specify how many temporary employees would be hired.
Bernie Ricke, president of the United Auto Wokers Local 600 union, told the Detroit Free Press estimated the company has hired nearly 1,300 in southeast Michigan.
"The company is being proactive. These are temporary full-time workers who, I think, will earn $16.67 an hour. They're putting people through physicals now. It's a fluid situation," Ricke said.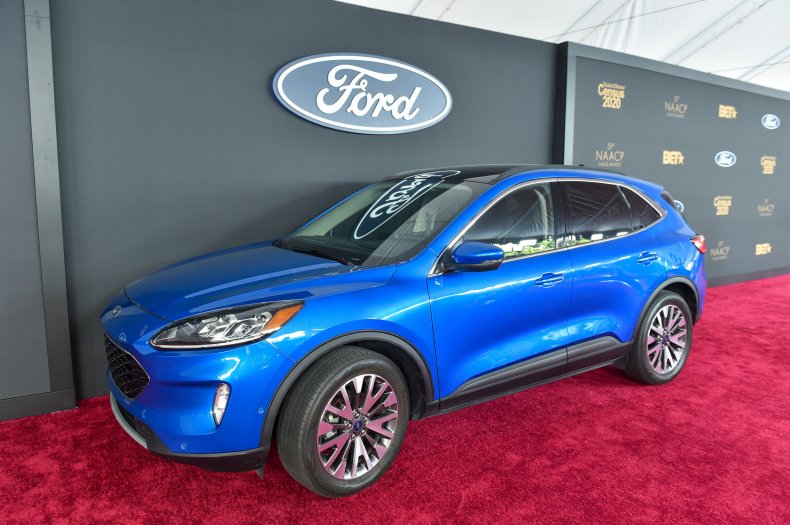 Ford Motor Company to Offer Testing for Workers With Suspected Coronavirus Symptoms in Four States | U.S.