Ford Pursues Zero-Emission Police Fleets With New All-Electric Pilot Vehicle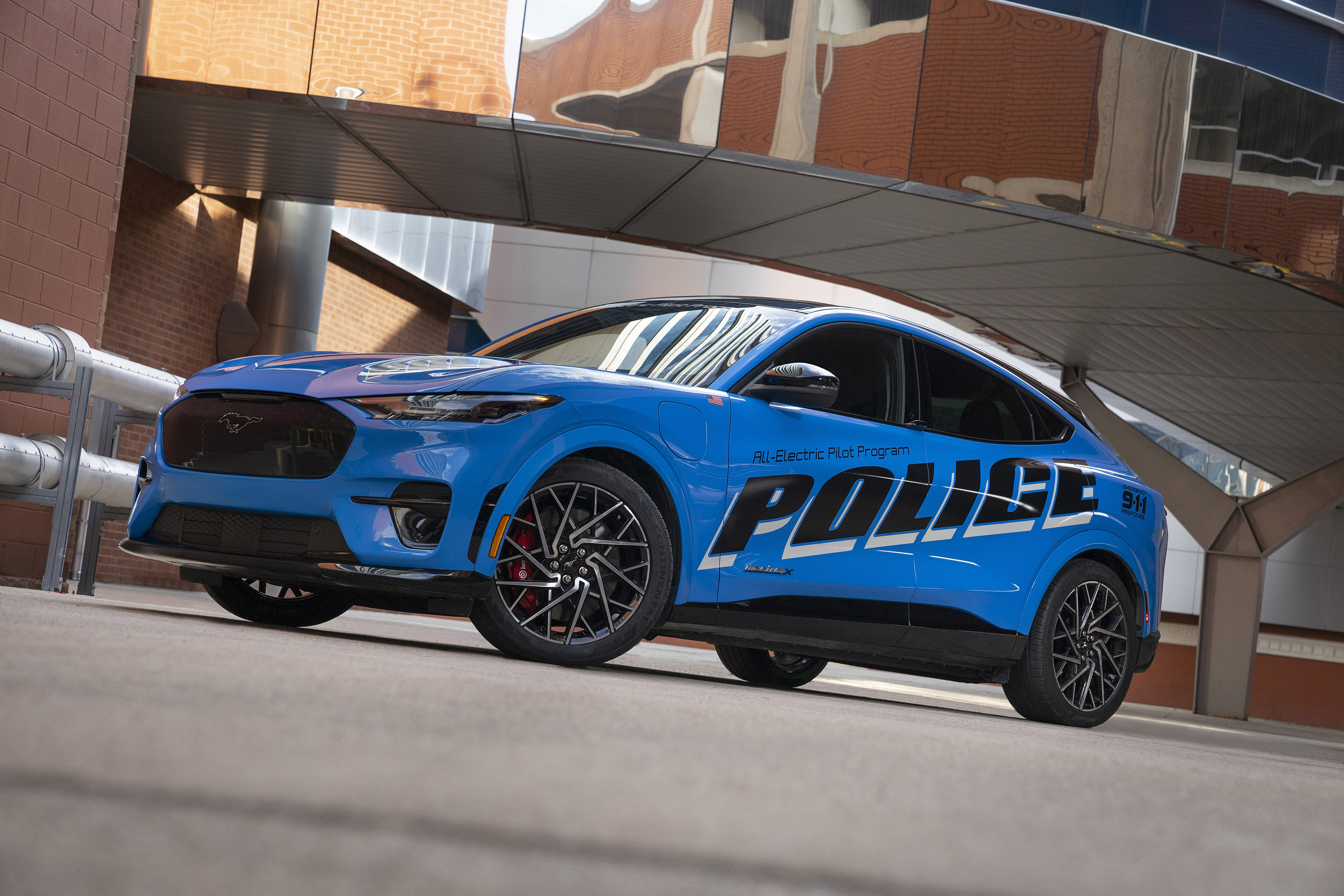 Ford is looking to build on its long-standing history as one of the premier suppliers of public safety vehicles for America's police departments with the addition of a zero-emission vehicle to its testing roster.
The company is submitting an all-electric, specially-equipped Mustang Mach-E for testing as part of the Michigan State Police 2022 Model Year Police Evaluation, one of two benchmarking tests for police vehicles in the country.
Vehicle testing will take place September 18 and 20. Results of the testing will be used for benchmark internally at Ford as the company "continues to explore purpose-built electric police vehicles in the future" according to a related the automaker sent out.
The news comes on the heels of an announcement by Ford's U.K. arm that introduced a new Mustang Mach-E police concept car. The automaker reports that agencies are "lining up for a chance to try it out".
Earlier this year, the 2021 Ford F-150 Police Responder, a truck, was named the quickest police car in the U.S. Test data from two police vehicle testing organizations showed that the vehicle has a quicker zero to 60 mph, zero to 100 mph, and quarter-mile time than any other new law enforcement vehicle sold in America.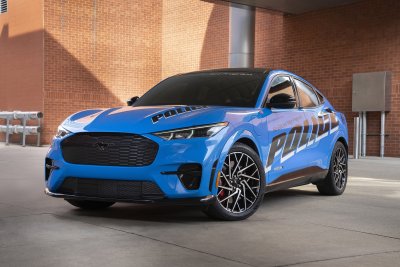 The F-150 Responder to deliver 400 horsepower and 500 pound-feet of torque from its 3.5-liter EcoBoost V6 engine. That's more torque than any other pursuit-rated vehicle sold today in the U.S. It also has automatic on-demand four-wheel drive. Its top speed is 120 mph.
Ford's full roster of public safety police vehicles includes the Police Interceptor Utility, a modified, pursuit-rated version of the Ford Explorer; the F-150 Special Service Vehicle (SSV), Expedition SSV, Expedition Max SSV, and Transit Prison Transport Vehicle.
Dodge and Chevrolet also make public safety vehicles but neither has publicly disclosed any intention to test a zero-emissions vehicle for use by police departments.