Ford Recalls SuperCrew Vehicles Due to Carpet Flooring Fire Risk
Ford recalled nearly 500,000 vehicles in the U.S. Friday, due to a risk of carpet flooring catching fire after a crash.
The automobile company recalled select Super Duty SuperCrew cars made between 2017 and 2019. In a press release, Ford announced that the vehicles were built at the Kentucky Truck Plant between October 8, 2015 and October 29, 2019. Ford's reference number for this recall is 19S52.
The recall was announced due to a crash provision, which may cause vehicles to catch fire, in the event of an accident.
"In affected vehicles, a front seat belt pretensioner that deploys during a crash can generate excessive sparks," Ford said in its statement. "In some cases, this could ignite the carpet or carpet insulation in the area of the B-pillar."
The company also warned that "a fire in the B-pillar area may spread within the vehicle and increase the risk of injury."
Ford also gave details of modifications that would be made for vehicles that are affected by the recall. "As needed, dealers will apply foil tape to the carpet and carpet insulation and modify the sound deadener on the back side of the B-pillar trim panel," the recall stated.
For this recall, Ford reported that there's been one case of a fire related to this condition found in the U.S., but the company is not aware of accidents or injuries caused by this condition.
In total, the new recall affects 490,574 vehicles in the U.S.; 56,112 in Canada; and 852 in Mexico, according to the press release.
For more information about the recall, customers can visit the Ford website.
A press contact for Ford did not immediately respond to a request for comment.
Earlier in December, Ford issued a recall for select F-250, F-350, and F-450 vehicles built between 2017 and 2019 regarding an "unintended tailgate opening."
In June, Ford issued three safety recalls in the U.S. and one in Canada. The automotive company recalled select Ford Explorers from 2011 to 2017, due to a rear suspension toe link fracture issue. The company said in a statement at the time: "Vehicles that are exposed to frequent full rear suspension articulation (jounce and rebound) may experience a fractured rear suspension toe link. A fracture of a rear toe link significantly diminishes steering control, increasing the risk of a crash."
The June recall affected about 1.2 million U.S. vehicles; 28,000 Canadian vehicles; and one Mexican vehicle. One customer reported hitting a curb due to this issue, but Ford was not aware of any reports of injury related to that issue.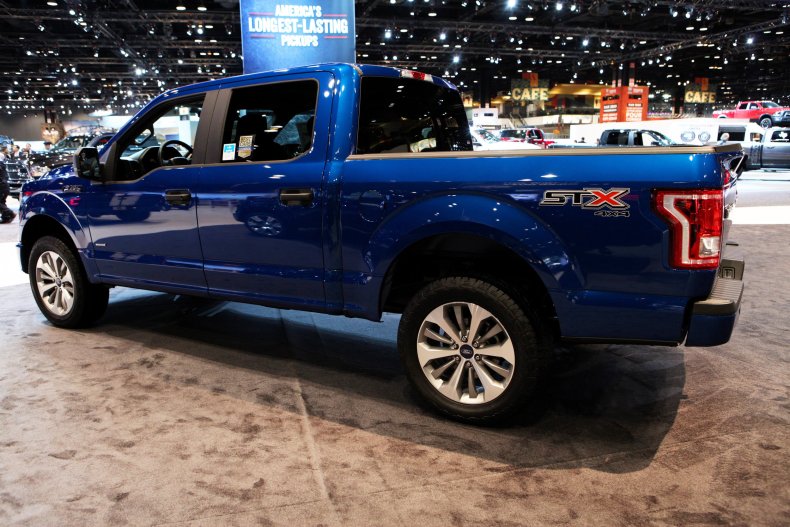 Ford Recalls SuperCrew Vehicles Due to Carpet Flooring Fire Risk | News