Ford, Who Donated $1.2M to GOP in 2020, Won't Issue Blanket Ban on Election Objectors
Ford Motor Co's political action committee (PAC) is resuming making political donations and it will not issue a blanket ban on Republicans who objected against the certification of President Joe Biden's 2020 election win.
"Some have suggested that we should no longer support Republicans in Congress who voted against certification of the 2020 Presidential election," the PAC wrote to its members. "However, the feedback we received from our discussions strongly favored vetting candidates and committees on an individual basis, rather than by applying a broad 'litmus test' on certain issues."
In 2020, Ford's PAC donated $1.2 million to the Republican Party, according to OpenSecrets.org. It also donated $1.41 million to the Democratic Party—the first time Ford Motor Co donated more to the Democrats than the Republicans since 2008.
The group said that instead of issuing a blanket ban, it will look at each political candidate on a case-by-case basis.
"The recommendation was that our bipartisan Government Relations team should evaluate candidates on a case-by-case basis to ensure that the decision to support is durable against the Ford PAC Principles," the letter read.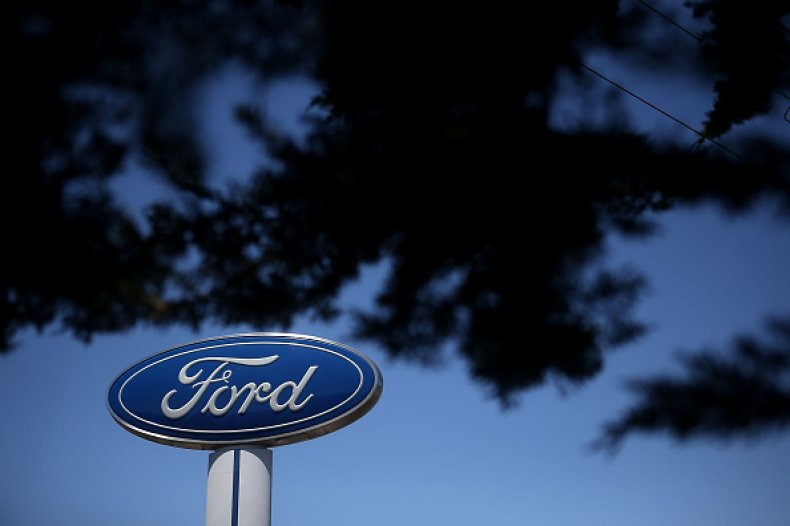 The group had previously suspended donations in the wake of the January 6 Capitol riot when a pro-Trump mob stormed the Capitol building to block the certification of the election. Contributions resumed effective April 1.
In a statement sent to Newsweek, a Ford spokesperson wrote, "Ford condemns the violent actions that happened in January, which contradict the ideals of a free and fair election and a peaceful transition of power. Moving forward each Ford PAC contribution decision will be vetted through enhanced criteria that acknowledge a candidate's ability to demonstrate public service consistent with building trust, acting with competence, integrity in serving others."
"Our principles center around contributing to those who align with Ford's business priorities and the issues that promote our operations, jobs and the future of manufacturing and mobility," the committee told its members.
Ford PAC said they have since conducted listening sessions with members to examine best practices. The letter to its members said that the individual evaluations are one of five key outcomes the committee plans to practice moving forward.
The PAC will also increase transparency by making monthly and quarterly reports easier to read, develop a new program for members to better indicate a preference on where their contributions go and engage with employee resource groups to better understand policy issues.
"Ford and the industry are in a period of massive disruption that is deeply connected with policy issues," the committee said. "Participation in the political process has been a constant over our 118-year history and is central to navigating Ford's global priorities in a world of competitive voices.
In the last election, 54 percent of contributions went to Democrats, while 46 percent went to Republicans.
In the 2016 presidential election cycle, Ford PAC donated $907,550 to the Republican Party and $741, 510 to the Democratic Party.
Update (6:51 p.m., 4/1/2021): This article has been updated with comments from Ford.