Years after the dean of students denied a pro-Palestine student group official recognition because their values were contrary to the school's, a judge ruled Fordham University must allow the Students for Justice in Palestine (SJP) on campus.
After the dean denied their request, a group of Fordham students filed a lawsuit, asking a judge to require the school to recognize them. On Tuesday, Judge Nancy Bannon agreed with the students, writing that the dean of the private New York City university didn't provide a rational basis for his conclusion that SJP would be disruptive or encourage violence on campus.
"We really do hope that this decision sends a message to other colleges and universities being pressured to censor speech supporting Palestinian rights," Radhika Sainath, senior staff attorney for Palestine Legal, who co-represented the students. "The courts will not stand for it."
As acknowledged by Dean Keith Eldredge in his determination, conversations about the Israeli-Palestinian conflict can be polarizing. A topic that many often find difficult to discuss free of contention, its sowed division on colleges and universities nationwide.
Over the years, students at Swarthmore College, Vassar College and New York University passed resolutions calling for the divestment of companies that support Israel. In May, the Social and Cultural Analysis Department at New York University voted to implement a non-cooperation resolution with the Tel Aviv, Israel, campus, drawing criticism from the university.
Legislators have also inserted themselves into the conversation about how colleges handle opinions on Israel and Palestine. Senator Ted Cruz criticized the Harvard College Democrats for co-sponsoring the Wall of Resistance during Israeli Apartheid Week and two New Jersey senators introduced a bill that would prohibit what the bill determined to be anti-Semitic behavior on campuses.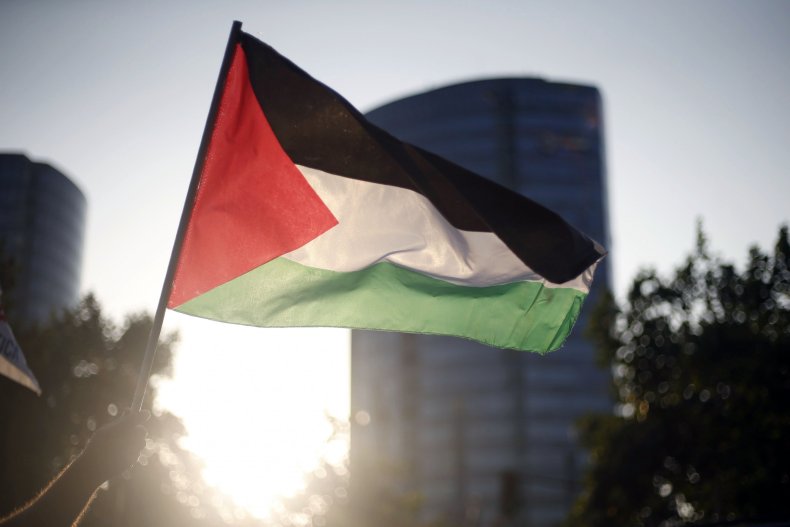 In denying SJP's request, Eldredge wrote that the sole purpose of the group was to advocate against a specific country and he couldn't support an organization whose goals conflict with and run contrary to the mission and values of the university. The dean acknowledged conversations about Israel and Palestine are often not a dialogue but are polarizing.
"The purpose of the organization as stated in the proposed club constitution points toward that polarization," Eldredge wrote. "Specifically, the call for Boycott, Divestment and Sanctions of Israel presents a barrier to open dialogue and mutual learning and understanding."
Bannon wrote in her ruling that Eldredge seemed to have "arbitrarily considered" the possibility that the club's message could be polarizing, as it wasn't in the school's guidelines, regulations or operating rules. His decision came after the student government approved the club's request and Bannon said Fordham's rules didn't grant Eldredge the power to restrict recognition based on the potential for a group to take a controversial political position.
"Dean Eldredge does not provide a rational basis for concluding that SJP might encourage violence, disruption of the university, suppression of speech or any sort of discrimination against any member of the Fordham community based on religion, race, sex or ethnicity," Bannon said.
From the beginning, Sainath said Palestine Legal knew the students were in the right and called the school's rejection of the club "completely irrational and arbitrary."
"Fordham abandoned its obligation to ensure that college is a place of learning and inquiry and debate and I think the judge really recognized that there's a problem here," Sainath said. "Even though this is a landmark decision and a landmark case, this is part of a pattern of suppression of free speech supporting Palestinian rights."
Fordham University spokesman Bob Howe told Newsweek the university was committed to serving all students and their interests inside and outside of the classroom.
"The University is reviewing the court's decision before deciding on a way forward," Howe said.
Since Bannon annulled Eldredge's veto, the student government's previous decision approving SJP's recognition stands. All four of the students named on the lawsuit have graduated, but Sainath said SJP is an official club and will be on campus come fall.
This article has been updated to clarify one of Sainath's comments. She said she misspoke when she said, "a pattern of Palestinian suppression of free speech," and meant to say, "a pattern of suppression of free speech supporting Palestinian rights."