Ford's New 'Ghost Gear' Is Made From Ocean Debris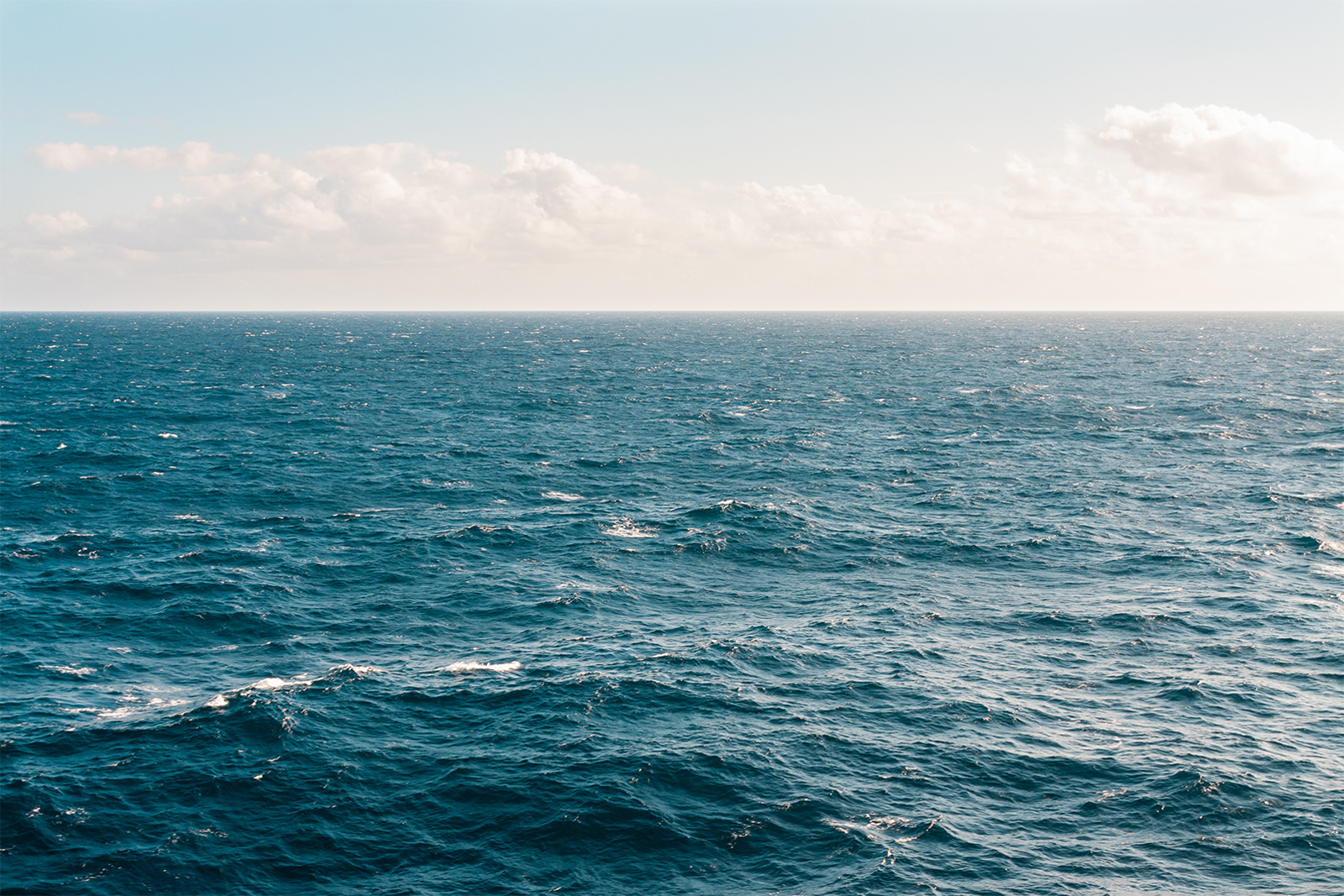 Recycled and upcycled materials can be found in pop bottles, haute couture, and playground equipment. For decades, automotive companies have been finding ways to incorporate these materials into their vehicles.
Around the time the Ford GT and latest generation of the Mustang were launched, the company began promoting its use of soy in car seats, tomatoes in the trunk and coffee grounds from McDonalds in various products.
Those were all products of the land. Now, the company is turning to the sea.
Ford is the first automaker to use 100-percent recycled ocean plastics to produce automotive parts. The Ford Bronco Sport will feature wiring harness clips made from ocean-harvested plastic, commonly referred to as "ghost gear".
The nylon material's strength and durability is equal to the previously used petroleum-based parts but at a 10 percent discount. They also require less energy to produce.
The wiring harness clips, which weigh about five grams, are invisible to the occupants. They fasten to the sides of the Bronco Sport second-row seats and guide wires that power side-curtain airbags.
Ford testing showed that the clips could withstand spending time in saltwater and sunlight, remaining as strong and durable as the typically used petroleum-based clips.
"This is another example of Ford leading the charge on sustainability," said Jim Buczkowski, vice president of research and Henry Ford technical fellow. "It is a strong example of a circular economy, and while these clips are small, they are an important first step in our explorations to use recycled ocean plastics for additional parts in the future."
Up to 13 million metric tons of plastic enter the ocean each year threatening marine life and polluting shorelines, according to global nongovernmental organization Pew Charitable Trusts.
This is largely due to the fishing industry which has come to rely on plastic fishing nets and other equipment because of the durability, light weight, buoyancy and overall low cost of the material.
Those same qualities contribute to creating the fatal ghost nets which are a growing threat to marine life. Ghost gear comprises nearly 10 percent of all sea-based plastic waste that entangles fish, sharks, dolphins, seals, sea turtles and birds.
Ford is already planning additional parts using recycled ocean plastics, including transmission brackets, wire shields and floor side rails.
Companies like Fisker and Polestar have also begun to use materials with sustainability in mind in an effort to create a more climate neutral vehicle future.
The Fisker Ocean made its global debut at the 2021 Los Angeles Auto Show and is set to begin production in November 2022. The Ocean features a fully vegan interior, and will come with an optional photovoltaic solar roof. The carpets are made from recycled plastic bottles and fishing net. Recycled t-shirts are used to craft some of the car's interior upholstery.
Its wheels are made from recycled aluminum and carbon fiber. They are wrapped in custom-developed Bridgestone Potenza Sport tires that use Enliten Technology to reduce the rolling resistance the tire by up to 30 percent and its weight by up to 20 percent over a traditional tire, utilizing less raw resources in the process.
Polestar's vehicles also have interiors made of recycled materials. The electric performance brand aims to reduce vehicle weight, cut plastic content and lessen waste material through natural and recycled source materials.
"It's clear that to be truly sustainable we have to evaluate every element that goes into our cars," said Thomas Ingenlath, CEO of Polestar. "For Polestar, sustainability is not just about the electric powertrain. With the development of these innovative new solutions that we will introduce in our future cars we make a strong statement of our intentions."
BMW also aims to have more sustainable vehicle lifespans and is investigating how various recyclable materials can be used in forthcoming models. The BMW i Vision Circular concept car put those ideas front and center at this year's IAA show in Munich, Germany.