A snowstorm is threatening much of the East Coast and parts of the Midwest through the weekend during one of the longest partial government shutdowns in the history of the United States.
The lack of funding from the federal government has already impacted national parks, employee paychecks and airport security among other services deemed "nonessential." But some people bracing for the coming storm are wondering whether or not they can expect the roads to be cleared of inches of snow.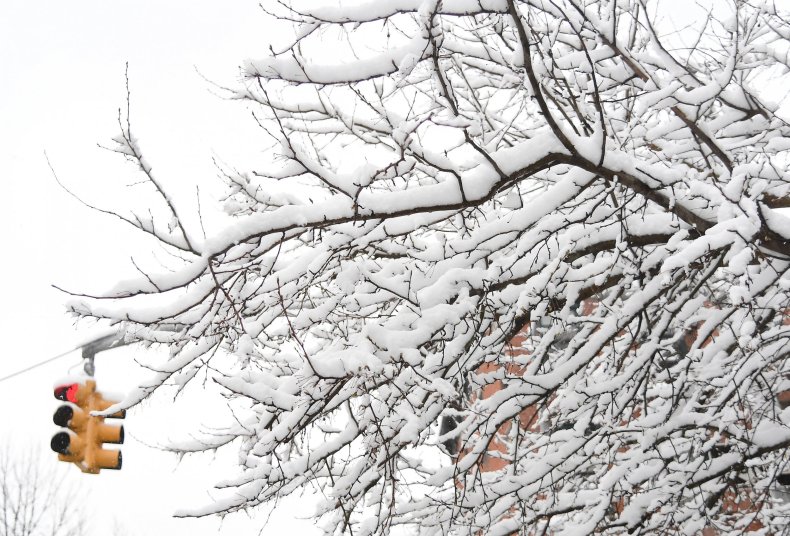 Some national parks have had to close their gates to visitors due to the fact that entry roads were deemed unsafe for travel and there was no money to pay road clearing crews. A week after a heavy snowfall in Navajo Nation thousands of miles of roads went unplowed, Arizona Public Radio reported. Snow removal there is managed by the Bureau of Indian Affairs, one of the parts of the government affected by the partial shutdown.
Most states across the country though will have their usual snow plowing teams out and ready to clear whatever snow may fall and prepping the roads before it does. That's because most snow removal is done by the state and doesn't rely on federal funding. Federal land, like the national parks, however, does require federal funding.
The coming storm is expected to cross the central and eastern portions of the country Friday and into the weekend, according to the National Weather Service. The most accumulation is expected in the mid-Mississippi and Ohio Valleys, according to the forecast.
Those in the Southeast can expect to experience temperatures about 10 to 20 degrees below normal. The East Coast and the Southern Plains will also likely experiences below normal temperatures.
The Southern Front Range could see as much as a foot of snow on Saturday and closer to the Mississippi Valley there are about four to eight inches of snow expected, according to the NWS forecast. There is also a "cold, cyclonic flow" expected over the Northeast that's expected to bring colder temperatures and to bring some lingering lake effect snow through Friday.
Snow is expected in Maryland and Virginia as well. Washington D.C. should expect two to three inches between Saturday and Sunday and more inland the totals could reach about half a foot of snow.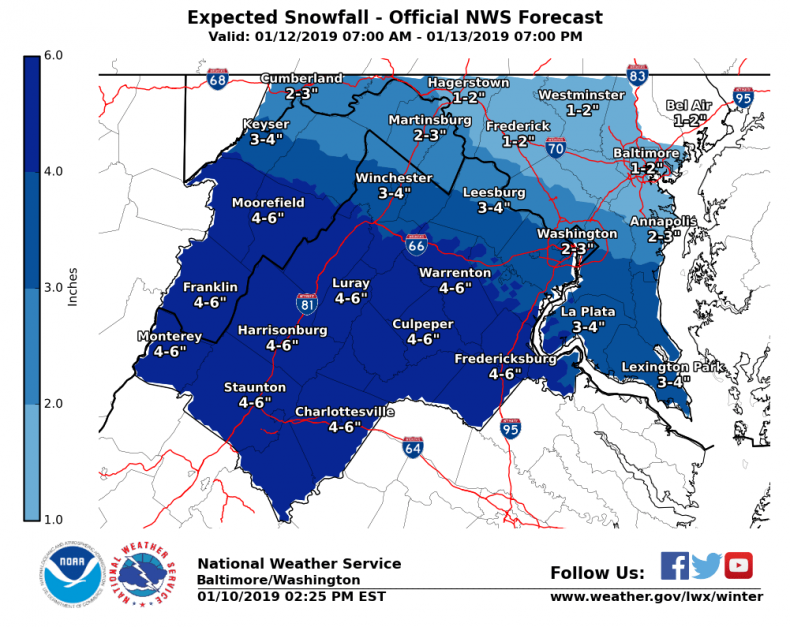 ​​