U.S. Foreign Aid: One Percent Saves Lives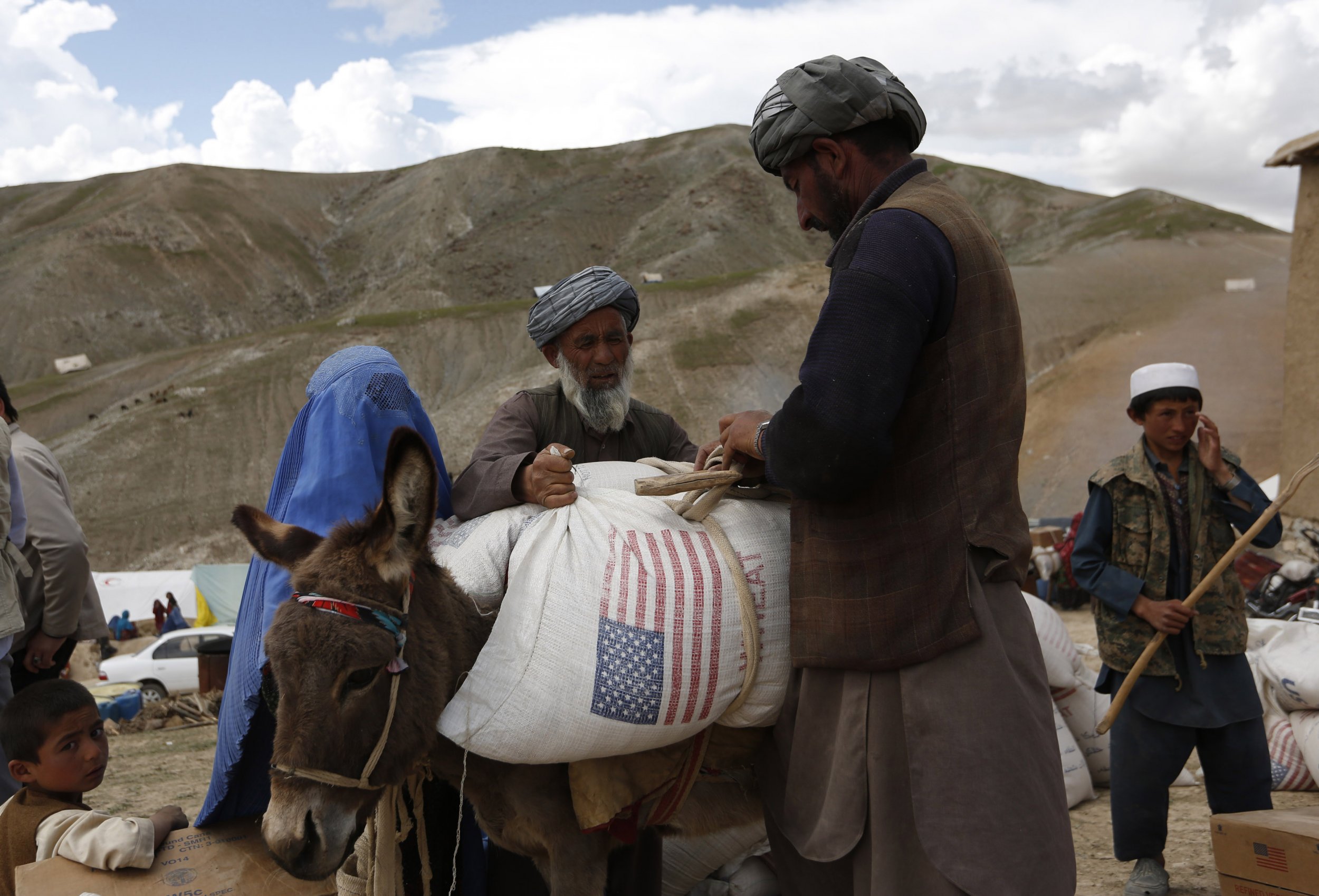 Tithing is an ancient Christian practice of giving 10 percent of income to help and bless others. Most Americans aren't that generous, but our country has a tradition of giving just one percent of our federal budget to help and bless those who are sick, hungry and suffering in other countries. It's sort of a national tithe, and it's called foreign aid.
Our national generosity makes me proud to be an American. When visiting some of the poorest places on Earth, I've seen the people whose lives have been saved by U.S. foreign assistance. They are children with HIV/AIDS who are healthy due to antiretroviral drugs. They are widows who have been brutalized by war who have safe places to live. They are families in regions with parched earth, failed crops and heartbreaking famine who are fed with grain that comes in sacks with USA logos.
Political speeches in America usually end with "God bless America!" I pray for God's blessing on America. It is an already answered prayer—we are greatly blessed. Out of God's generous blessings on our country, our political leaders have voted year after year to share one percent of those blessings with others. Perhaps those speeches should end saying "God bless America, and bless others through us!"
As Congress prepares our next federal budget, there is fierce competition for funding. Fifty states, local politicians and tens of thousands of lobbyists will raise their voices to get their share. It's the way our democracy works. But Congress will not hear from the children in Liberia who were threatened by Ebola or the families in South Sudan who are dying of famine. They have no voice but our voice. Our one percent is their hope.
Last week, the administration proposed decreasing funding for our nation's foreign assistance programs at a time of troublesome global threats—famines of historic proportions, and a refugee crisis not seen since World War II.
Following the administration's proposal, I, along with a broad array of religious leaders, sent a letter to House and Senate leadership asking them not to cut the one percent. Catholics and evangelicals, educators and authors, local pastors and big-city archbishops, denominational executives and rescue mission managers wrote—not for themselves but for those who are suffering—explaining that "we cannot turn our back on those in desperate need." We must protect the one percent.
God has blessed America. We can make it on the 99 percent without keeping more. We certainly don't want to lose God's blessing because we aren't blessing others.
Leith Anderson is president of the National Association of Evangelicals.