Report: Number of Foreign Fighters in Iraq and Syria Double to 31,000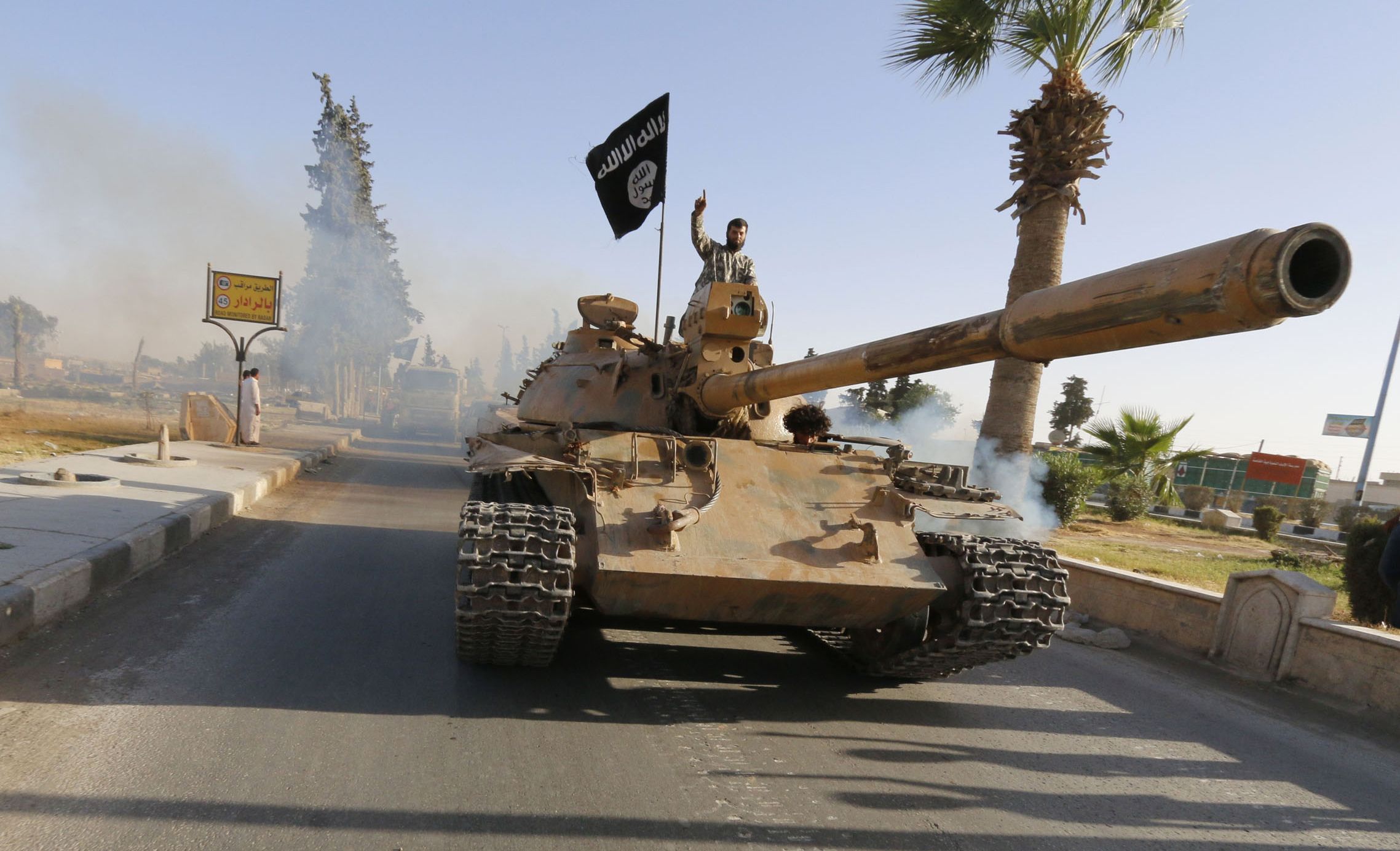 The number of foreign fighters who have entered Syria and Iraq to fight for militant groups, such as the Islamic State (ISIS), has more than doubled in 18 months, according to a new report.
There are now between 27,000 and 31,000 foreign fighters from 86 countries who have traveled to Syria and Iraq to join armed groups, more than double the 12,000 identified in June 2014, according to the Soufan Group, a New York–based international consultancy firm. The number of recruits from Western Europe has more than doubled in 18 months, while those from Russia and Central Asia have increased by nearly 300 percent, according to the report. The number of foreign fighters from North America has "remained relatively flat" since last year.
Since the Paris attacks last month, there have been growing fears of attacks by European nationals who traveled to Syria for training with militant groups before returning home.
The report says the influx of foreign nationals joining militant groups shows that "efforts to contain the flow of foreign recruits to extremist groups in Syria and Iraq have had limited impact."
More than half of foreign fighters, 16,240, come from the Middle East and the Maghreb, while Europe is the region of origin for the third-largest group of fighters. Tunisia has seen the largest number of foreign fighters join armed groups in Iraq and Syria (an estimated 6,000), followed by around 2,500 fighters from Saudi Arabia, 2,400 from Russia, 2,100 from Turkey and 2,000 from Jordan, according to the report.
Nearly 1,000 people have returned to Belgium, France, Germany and the U.K., the four countries where the majority of Europe's foreign fighters hail from, after traveling to Syria and Iraq to fight, according to the report. There are 120 foreign fighters from the U.S. in Syria and Iraq and the U.S. has seen 40 returnees, according to the report.
Between 20 and 30 percent of foreign fighters from Western Europe return home, which presents "a significant challenge to security and law enforcement agencies that must assess the threat that they pose," according to the report
Compared with last June, the report points out that family members and friends are playing a greater role in recruitment and less people are traveling on their own to Syria and Iraq. However, "a search for belonging, purpose, adventure and friendship, appear to remain the main reasons for people to join the Islamic State, just as they remain the least addressed issues in the international fight against terrorism," the report says.
Figures in the report come from official government estimates as well as United Nations data and academic resources.
The report comes less than one week after a married couple killed 14 people during a holiday party in San Bernardino, California. The wife, Tashfeen Malik, is reported to have become radicalized after moving to Saudi Arabia from her native Pakistan. Malik reportedly pledged her allegiance to ISIS on Facebook shortly before carrying out the worst mass shooting in the U.S. in three years with her husband, Syed Rizwan Farook.