Foreign Flights Into Baghdad Canceled Due to Gunfire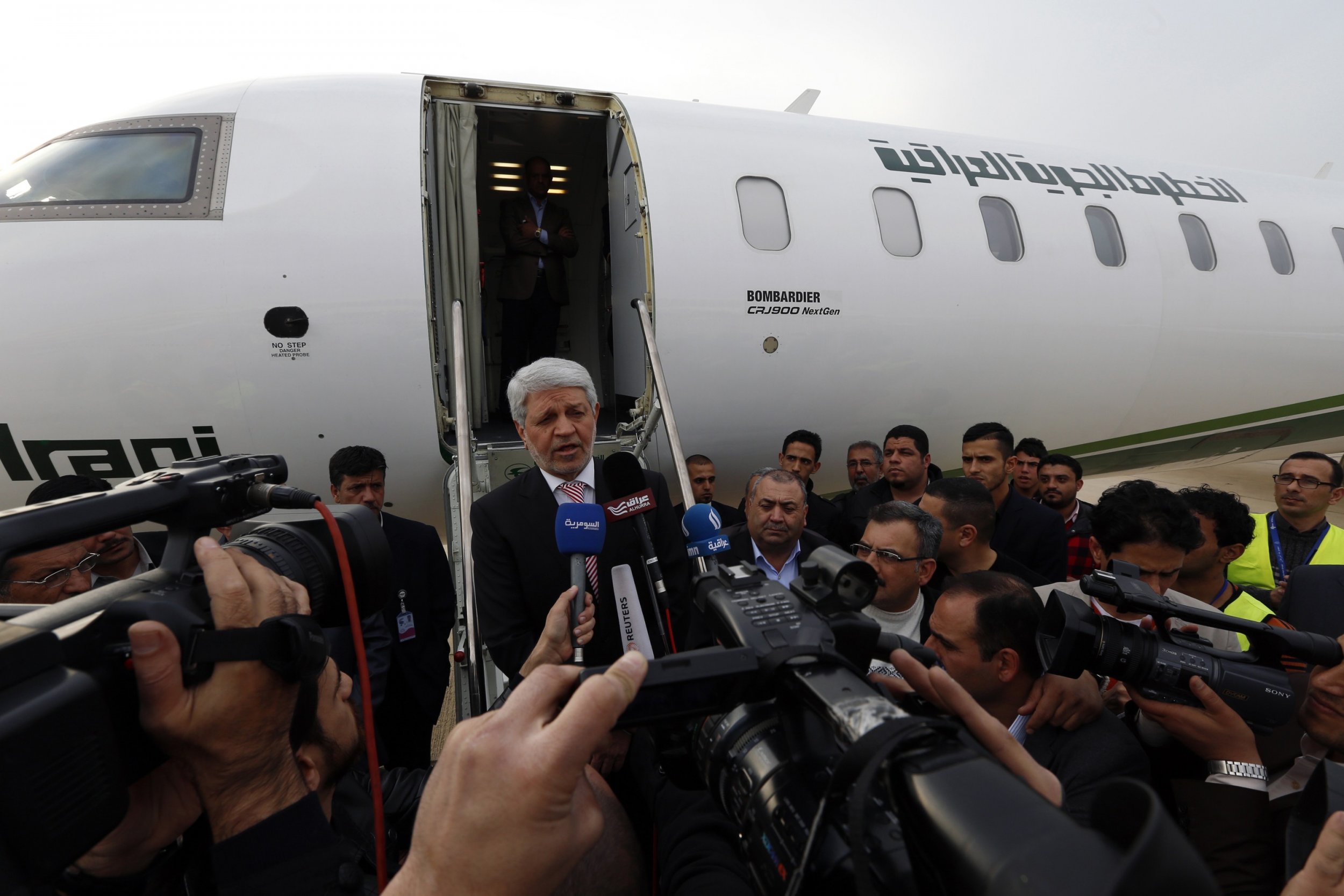 Foreign flights into Baghdad have been canceled after shots were fired in the vicinity of a flydubai passenger jet, hitting the plane as it landed in the city on Monday evening.
Two passengers on flydubai flight FZ 215, which was carrying 154 passengers, were "lightly injured" when three or four bullets hit the plane, an aviation official told Reuters. The source of the gunfire remains unknown.
Damage to the plane's fuselage "was consistent with small-arms fire," a spokesperson for flydubai told Al Jazeera.
"All the passengers disembarked normally through the jet bridge. No medical attention was required at the airport. Passengers from Baghdad to Dubai were accommodated on a replacement aircraft. An investigation is underway to establish what happened," a flydubai spokesperson said in a statement.
Flydubai, a budget carrier also known as Dubai Aviation Corp., and other Middle East airlines including Emirates, Air Arabia and Etihad have all suspended flights into Baghdad. The airlines followed an order from the United Arab Emirates' civil aviation authority issued Tuesday, Al Jazeera reports.
Turkish Airlines and Lebanon's Middle East Airlines have also suspended flights, while flights from Iraqi Airways and Iranian carrier Caspian Airlines are still operating as usual, Al Arabiya reports.
Earlier this month, Turkish Airlines became the last foreign carrier to stop flights into Libya due to the deteriorating security situation in the country. The airline was still flying into Misrata, which was the site of airstrikes, shortly before flights were suspended.
Last year, a number of airlines re-routed flights or began avoiding Iraqi airspace after the growing threat from the Islamist extremist group Islamic State meant passenger jets might be at risk of being hit by gunfire.