Why India Is Blocking Funding from the Gates Foundation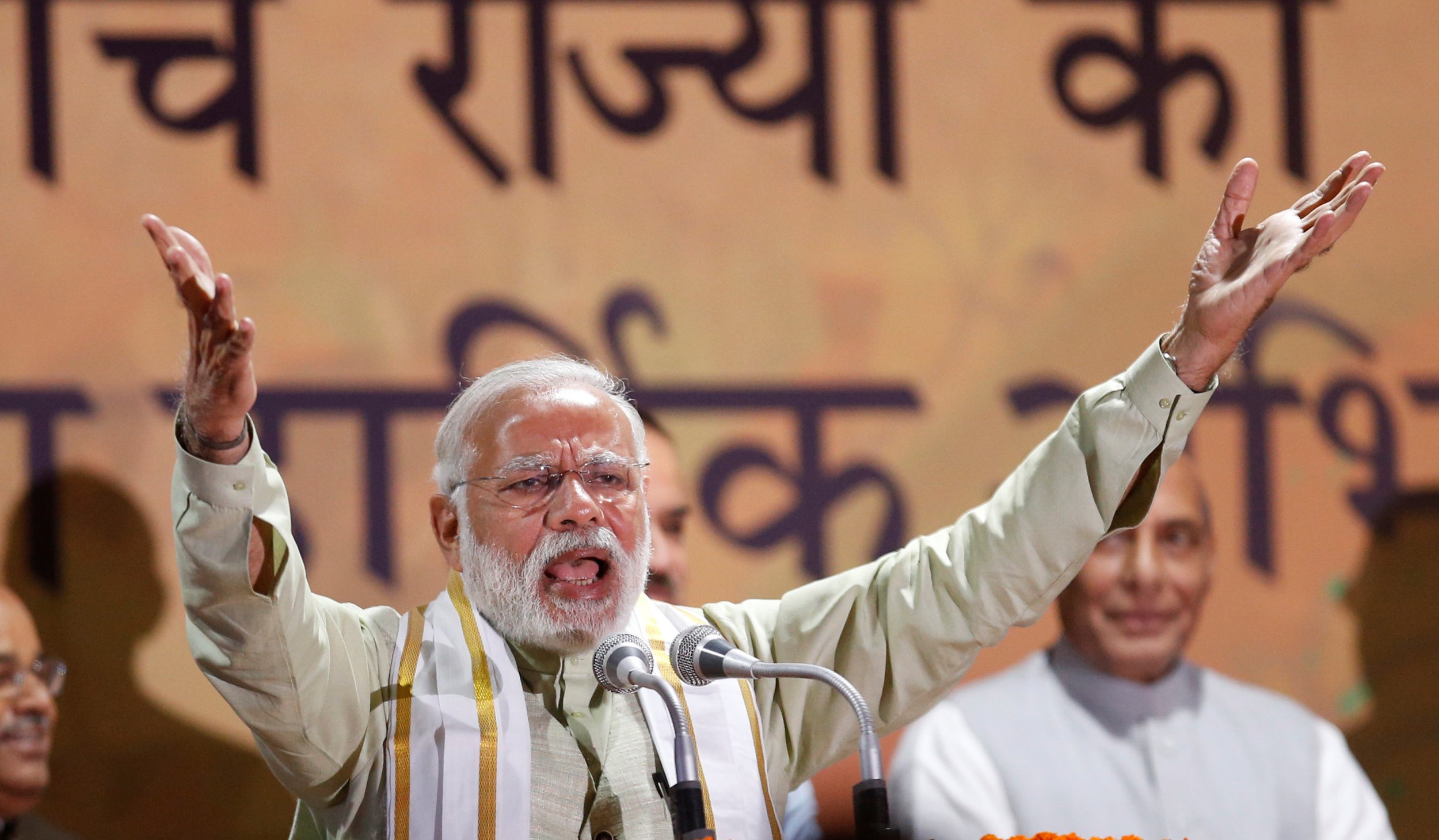 An Indian research and policy think tank whose foreign backers include the Bill and Melinda Gates Foundation has been caught up in a crackdown on civil society organizations by Prime Minister Narendra Modi.
The Public Health Foundation of India (PHFI), which runs training programs across India and helps regional governments strengthen their healthcare systems, is freezing overseas funding after the Home Affairs Ministry raised questions about how the money was being used.
In a statement, the PHFI said the ministry wanted more details on how it was using funds given to them by foreign backers before it could renew its foreign contribution license.
More than 11,000 NGOs have lost their foreign funding licenses since Modi came to power in 2014, but most were small. The PHFI is the largest organization affected thus far.
In a statement reported by India's Economic Times , a spokesperson from the Ministry of Home Affairs said: "Certain observations have been made by the ministry on utilization of funds related to PHFI's projects on tobacco, HIV/AIDS and its financial reports.
"PHFI has submitted the requisite information and documents to the MHA on the observations raised in the notification and provided the needed clarifications."
A spokesperson for the PHFI suggested to the the New York TImes that the organization was being punished for its anti-tobacco stance.
"The letter [sent by the government last week notifying that the PHFI had lost its licenses] says that we have utilized funds from tobacco and HIV projects for lobbying amongst media and parliamentarians," the spokesperson said.
"The Gates Foundation provides most of the financing for the tobacco and H.I.V. programs."
Amnesty International has raised concerns that the Indian government under Modi is cracking down on freedom of expression.
In their 2015/16 report they said: "Authorities clamped down on civil society organizations critical of official policies, and increased restrictions on foreign funding. Religious tensions intensified, and gender and caste-based discrimination and violence remained pervasive. Censorship and attacks on freedom of expression by hardline Hindu groups grew."