Foreign Leaders Reportedly Told Joe Biden, 'The World Needs You' to Run for President
Foreign leaders have reportedly encouraged Joe Biden to run for president, as the former vice president appears to be drawing closer to announcing his 2020 candidacy.
Biden attended the Munich Security Conference last month, and his possible 2020 run was "the talk of the conference," according to Politico. The news site reported that several European leaders spoke to Biden, telling him: "The world needs you."
Armen Sarkissian, the president of Armenia, was even caught on camera asking Biden about his intentions directly. "Are you going to run?" he asked, but Biden's reply was inaudible.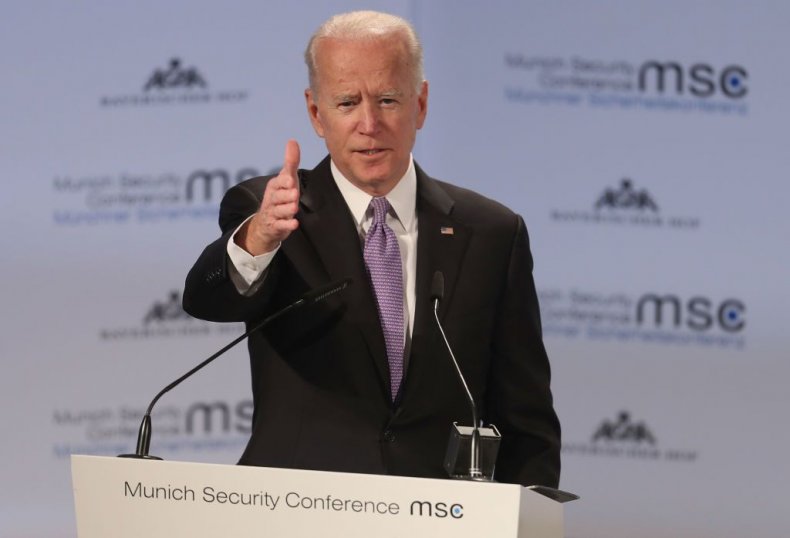 Biden confirmed to about a half-dozen supporters on Tuesday that he was planning to announce his presidential run soon, asking them to help line up donors to quickly raise several million dollars, The Wall Street Journal (WSJ) reported. Speculation surrounding the possibility of the former vice president joining the 2020 race has grown for months, with many anticipating that he will announce his candidacy to join the already crowded field of Democratic contenders.
A CNN poll released Tuesday showed Biden was leading the pack, despite not having officially announced his candidacy. The former vice president was the favorite of 28 percent of respondents, followed by Independent Senator Bernie Sanders from Vermont (who plans to run as a Democrat) with 20 percent. Senator Kamala Harris from California came in third, with 12 percent. Several other polls have shown Biden in the lead as well.
Ken Weinstein, president of the conservative Hudson Institute, pointed to Biden's international profile as a reason why foreign leaders would encourage him to run.
"If you look at this field, Biden is a giant in terms of his actual foreign policy experience. They have nowhere near the hands-on experience that he's had," Weinstein told Politico. "He spent decades talking to world leaders and in that sense, he's got far deeper contacts."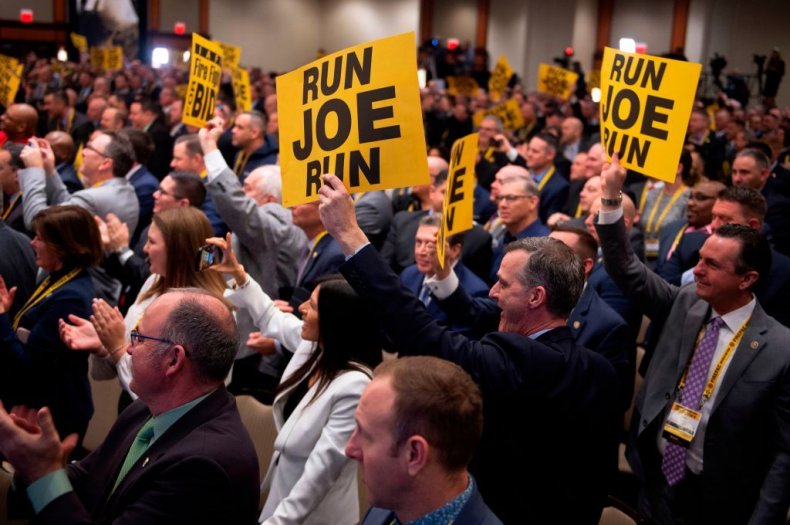 But it also appears unlikely American voters will give foreign policy or national security-related issues much thought when they cast their ballots. A Gallup Poll released last month showed only 5 percent of respondents considered those issues to be among the country's most important problems.
Biden has also drawn significant criticism from more progressive Democrats or the so-called "new left." But the former vice president has defended himself, arguing that he has the "most progressive record of anybody running" in 2020. Despite that self-assessment, analysts generally view Biden as a centrist, not a progressive, touting this characteristic as an asset in the 2020 race.
"I think he would be a great nominee. In order to win the general election, we must have an experienced centrist," Philip Levine, a former Miami Beach, Florida mayor and a top Democratic fundraiser told WSJ. "Progressives win districts. Centrists win states," he argued.