Newsweek's Foreign Service Podcast: Donald Trump's Budget and America in Retreat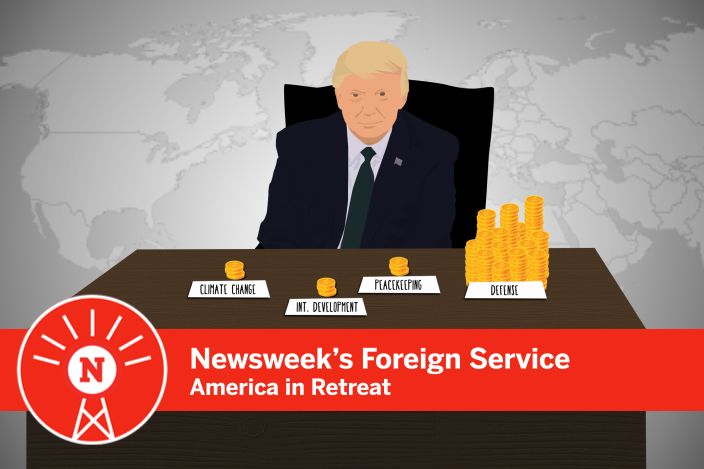 You can subscribe to Newsweek's Foreign Service on Acast, SoundCloud and on iTunes.
Donald Trump has announced proposals for his first budget, and they're predictably proving controversial. From hikes in America's already large defense spending to cuts in services such as meals on wheels, Trump has pulled few punches.
In this podcast, though, we like to take a global view, and it struck us that the proposals would represent a massive retreat in terms of American aid spending and soft power. If the budget went through, it would see cuts in America's contributions to tackling climate change, boosting development, funding the U.N. and other global projects.
So who would be worst hit around the world? What would be the impact on the United States? And can Trump actually get what he wants? Newsweek's Josh Lowe and Mirren Gidda spoke to Leslie Vinjamuri from Chatham House and Alex Thier from the Overseas Development Institute to find out.
Newsweek's Foreign Service is recorded and edited by Jordan Saville.