Newsweek's Foreign Service Podcast: North Korea—No Laughing Matter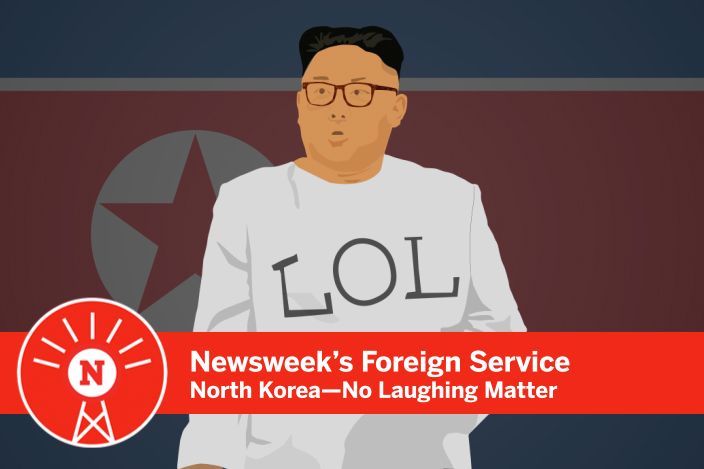 You can subscribe to Newsweek's Foreign Service on Acast, SoundCloud and on iTunes.
In the West, it sometimes feels easy to dismiss North Korea.
Its rhetoric may be belligerent and its boasts of nuclear weapons a worry, but the lack of real information and its apparent isolation can make it difficult to believe the threat is real.
But as recent events show, there is plenty to worry about with North Korea. Kim Jong Nam, the half-brother of North Korean leader Kim Jong Un, was killed on February 14. Several North Korean nationals are wanted in connection with the crime. Meanwhile, on Monday, the country launched three ballistic missiles within 200 miles of Japan's coastline.
So what will happen next? Josh Lowe and Mirren Gidda spoke with Newsweek's Eleanor Ross and Cristina Varriale from the Royal United Services Institute to ask who is most in danger, what the U.S. can do, and how Donald Trump's fractious relationship with China—the closest country North Korea has to an ally—will affect the tense situation.
Newsweek's Foreign Service is recorded and edited by Jordan Saville.