Foreign Shipping Companies are Key to Iran's Prosperity
From Zurich to Rome, there is striking new evidence that foreign investors are growing spooked by the risks of doing business with Iran. And they should be.
I was in Zurich last year after the signing of the nuclear deal sparked a gold rush by European governments and investors to cash in on the bonanza in Tehran.
At the time, organizers of the 2016 Europe-Iran Forum were brimming with "much excitement about the post-sanctions opportunity" laid out before them. Would-be-investors I talked to on the sidelines of the event were feeling bullish —lured by the promise of a large and lucrative market and eighty million potential new customers.
How much has changed in one year. At this year's Europe-Iran Forum, slated for October, the admonition from organizers is "prudence."
The unsettling reality in Iran is bringing some investors back down to earth because Iran isn't simply an emerging market with untapped potential. It's also the world's leading state sponsor of terrorism.
Even Iranian media are increasingly acknowledging the "cloud of caution and uncertainty" that looms over the global investment conferences that have served as the main vehicle for the regime's global road show.
The largest annual convention in Iran's petroleum industry, known as the Iran Oil Show, opened in Tehran last month without big names such as BP and Total present. The director of public relations at the National Iranian Oil Company noted that "many top-flight oil companies, including BP and Total, did not want to participate in the 22 nd Iran oil exhibition this year and will only send their representatives to assess investment opportunities."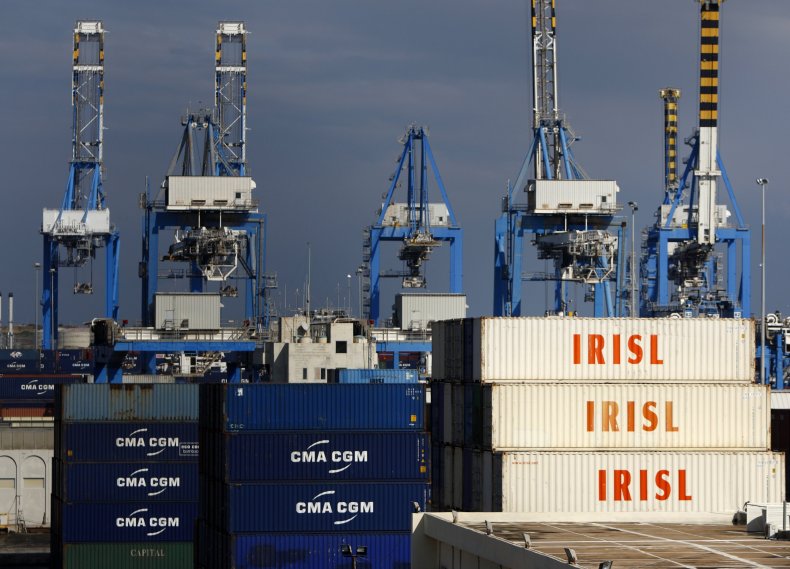 One Iranian news report noted that the event was the "antithesis of last year's exhibit, when oil giants visited post-sanctions Iran with high hopes for investment and collaboration…A walk through the halls of the 22nd oil exhibition gives the uneasy impression that barely in one year, the international companies have grown noticeably reserved and reticent."
Examples of this dynamic abound:
—A breakfast session at an upcoming conference on June 20 th in London, "Investing in Iran: challenges and opportunities," promises to tackle "challenges that remain – sanctions, compliance, [and] on the ground practicalities" – noting that "some sixteen months following the roll back of international sanctions, Iran's investment potential is still to be fully realised."
—The 2nd Iranian Consumer Summit in Paris, slated for September, will walk through "Investment Guarantees: How to protect your investments if things go wrong?"
—At the Iran International Oil, Gas & Petrochemical Summit in Rome this July, topics will include 1) Avoiding common pitfalls and red tape, 2) ensuring compliance with US and international banking restrictions" and 3) "Conducting a risk assessment."
At issue is the invisible hand of sanctioned organizations like the Islamic Revolutionary Guard Corps (IRGC) and its vast economic footprint.
According to the U.S. Treasury Department, the IRGC is Iran's "most powerful economic actor." It represents around one-sixth of the country's gross domestic product and controls hundreds of front companies that mask its involvement in huge swaths of the economy.
Just consider the case of Taiwan's Yang Ming, one of the largest cargo shipping lines in the world. In March, it confirmed to United Against Nuclear Iran, an advocacy group where I serve as an advisory board member, that it would stop its work at Iran's largest container port by the end of April.
The layers of ownership are endlessly complex: One IRGC-controlled entity, the Tidewater Middle East Co., is blacklisted by the Treasury Department and operates in six of Iran's ports and terminals: Assaluyeh Port, Bandar Anzali, Bandar Imam Khomeini Grain Terminal, Aprin Port, Amir Abad Port Complex, and Khorramshar Port.
That means foreign shipping companies could unwittingly become entangled by IRGC-controlled entities that have successfully masked their involvement in the industry — paying loading, docking and other port fees to an internationally-sanctioned terrorist group.
Now, other companies operating at Iranian ports are in the crosshairs, including Evergreen Marine (Taiwan), Pacific International Lines (Singapore), Regional Container Lines (Thailand), Maersk (Denmark), Ignazio Messina (Italy), and Hyundai (Korea).
If Yang Ming's announcement triggers a broader exodus, it could potentially deprive the world's leading state sponsor of terrorism of a critical economic lifeline since they provide access to global markets, especially oil.
As a result, foreign investors risk enriching an internationally sanctioned terrorist group. It's risky business.
Giulio Terzi served as Italy's Foreign Minister 2011-2013, and serves as an advisory board member of United Against Nuclear Iran.