'Forensic Files' Reboot: Classic True Crime Series Will Air New Season in 2020
True crime fans rejoice! Long-running crime series Forensic Files will return with new episodes in 2020.
The show, which will be called Forensic Files II, will seemingly follow in the same fashion as the previous series' look into modern crime and how murders were solved.
The announcement came from CNN Executive Vice President Ken Jautz on Tuesday. "Forensic Files is the most recognized, celebrated and imitated series within its genre," he said, as reported by CNN. "After more than 20 years, it's amazing that one of the earliest crime docu-series still boasts the most loyal viewers and fan base."
Forensic Files, which aired from 1996 to 2011, is considered by some to be a cult classic series. The decision to reboot the series apparently came from the dedication of fans, even years after the show's end, Jautz's said.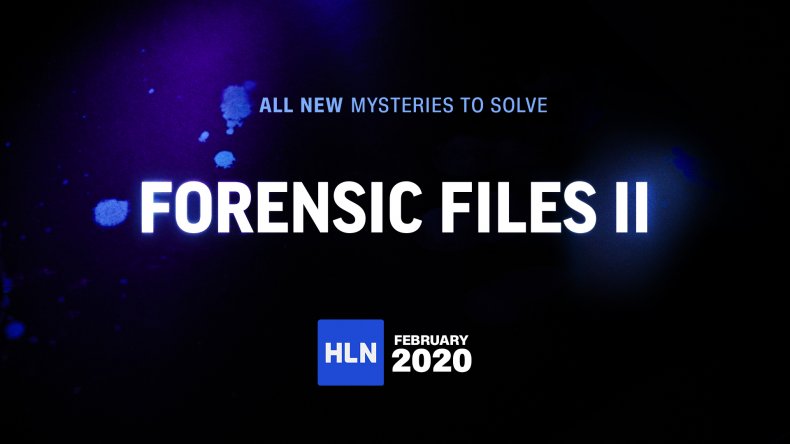 However, Nancy Duffy, an Executive Producer for Forensic Files, said the show as has been in negotiation for all eight years it's been off the air as "a multitude of networks have vied for the rights to this exceptional program."
Sixteen new episodes of Forensic Files II will air in February 2020 on HLN, a channel owned by CNN. Until then, HLN will air reruns of Forensic Files on weeknights. The channel is already known for airing reruns, and typically air 65 to 70 hours of the show per week, according to Nerdist.
The reboot comes in the heart of a true-crime craze unfolding throughout forms of media. Some notable features that seemingly sparked the trend include podcast Serial, which dives into the murder conviction of Adnan Syed and Netflix's documentary series Making A Murderer, which argues two possible wrongful convictions in a Wisconsin murder case.
In the past year, true crime has skyrocketed on multiple platforms, including HBO and Netflix. Other, longstanding channels dedicated to true crime, like Oxygen and Investigation Discovery, continue to release original content weekly.
Twitter users spoke of the reboot with celebration. Some said they've seen all Forensic Files episodes, while others talked of their love for the show.
Each episode of Forensic Files focuses on one, isolated case. It tells the story of a murder, most of which have an odd twist. Narration and reenactments frame the story and ultimately, reveal what forensics and law enforcement discovered through investigating the case.
When the show first aired in 1996 it debuted under the name Medical Detectives. From there, the name of the show changed a few times. It was also known as Mystery Detectives and Murder Detectives according to Nerdist.