Forest Fenn's Treasure Has Finally Been Found, But Why Was It Hidden In The First Place?
After fortune seekers have dedicated 10 years of their lives searching through the Rocky Mountains, the buried treasure chest left behind by New Mexico art dealer Forrest Fenn, has finally been unearthed. Fenn originally hid $2 million worth of full of jewels, gems, and gold because he wanted people to discover their inner sense of adventure.
Our fascination with the Fenn Treasure may have something with our fond fascination with pirates and our greedy attempts at getting rich. Treasure hunters have long appeared in pop culture, from video games to movies.
Yesterday, Fenn confirmed that his treasure chest had been found. An unnamed treasure hunter from "Back East" sent a picture to Fenn as his only proof. Though the photograph has not been unveiled, there are doubters already refusing to believe someone actually found the chest.
Real estate attorney, Barbara Andersen, has already filed an injunction with Chicago's federal district court. She claims to have solved the puzzle first, but was allegedly hacked. Andersen wants credit and argues, "He stole my solve. He followed and cheated me to get the chest."
Before writing Fenn wrote his memoir a decade ago, The Thrill of the Chase writer enlisted in the United States Air Force in1950. After serving in the Vietnam War, Fenn was awarded with the Silver Star. His retirement from the Air Force led him and partner, Rex Arrowsmith, to establish the Arrowsmith-Fenn gallery. Back in 1988, Fenn was diagnosed with cancer and thought it was terminal.
Fenn told California Sunday, "I thought I was gonna die. I kept asking the guy who gave me radiation what my chances were, and all he would say was, 'Mr. Fenn, you've just got an uphill battle.'"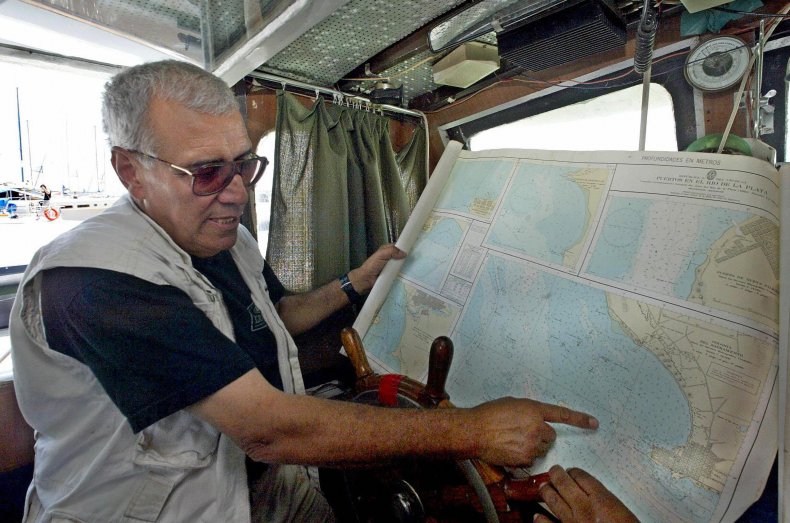 After recovering from cancer in 2010, the former fighter pilot self-published his memoir and included inside of it the poem about the chest's whereabouts.
In 2013, Fenn explained he wanted people to explore the outdoors. He said to NBC News, "Get your kids out in the countryside, take them fishing and get them away from their little hand-held machines."
Though five treasure hunters have died from the pursuit, the chase also served as inspiration for Facebook communities, such as Chasing the Forrest Fenn Treasure and Forrest Fenn's Treasure Galore.
Forest Fenn's Treasure Has Finally Been Found, But Why Was It Hidden In The First Place? | Culture