Forever 21 Apologizes After Mailing Diet Bars With Customers' Orders
Clothing company Forever 21 has issued an official apology after some shoppers found diet bars with their online orders. Backlash on social media over the controversial food product advertisement was swift, though the company said it never intended to insult anyone.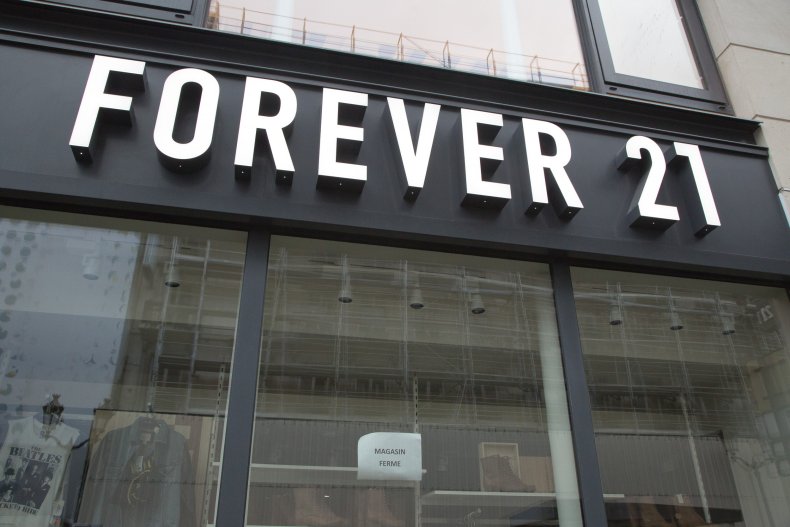 A handful of Forever 21's plus-size shoppers who received the bars shared their order photos on Twitter. Many expressed disappointment in the brand's decision and claimed the diet bar sends a negative message to plus-size buyers.
The diet bars, which were Atkins brand, were intended as an advertisement. Forever 21 has partnered with brands in the past to give customers an added gift, and opportunity for outside promotion, in orders.
"From time to time, Forever 21 surprises our customers with free test products from third parties in their e-commerce orders," Forever 21 said in a statement to People on Wednesday. "The freebie items in question were included in all online orders, across all sizes and categories, for a limited time and have since been removed. This was an oversight on our part and we sincerely apologize for any offense this may have caused to our customers, as this was not our intention in any way."
Some customers and Twitter users claimed the backlash against Forever 21 was unjustified. One Twitter user, @maybeitsmikell, claimed to have received the same diet bar in an online order for only small- and medium-sized products.
The retailer did not immediately respond to Newsweek's request for clarification.
Other users slammed those complaining that they were "fat-shamed," and said they don't see anything wrong with the advertising.
This is far from the first time Forever 21 has caused a stir among customers. In 2016, many customersspoke against the brand's Instagram account, which they saiddidn't accurately portray real, plus-size customers according to Hello Giggles.
Chrissy Teigen claimed in a video interview for DuJour magazine that she was once fired by the brand for being "too fat."
The brand has also had some controversial moments involving accusations of cultural appropriation. Forever 21 has been criticized for a handful of products, including "Navajo" panties, an "Oriental Girl" necklace and a Native American headdress.
Forever 21 said it has removed all diet bars from future shipments. It's unclear if the brand will continue to partner with Atkins.