'Forever Chemical' Research Delayed Due to COVID-19, Pentagon Says
Research into a new safer firefighting chemical for the U.S. military has been delayed by the coronavirus pandemic, said a high ranking member of the Department of Defense (DOD) on Tuesday at a hearing before the House Armed Services Committee's Subcommittee on Readiness.
The U.S. military has been using a fire retardant foam which includes chemicals called PFAS, which have been linked with causing cancer in humans. Other items that include PFAS include some non-stick cookware, cleaning products and water repellents. PFAS are known as "forever chemicals" because when they enter the human body, they are not expelled. Many areas, especially around military bases, have found PFAS in their water supply. The DOD has been attempting to develop PFAS-free firefighting foam but when the new technology will be available for widespread usage is still unknown.
"It's too early to answer that question," said Herb Nelson, Director of the Defense Department's Strategic Environment Research and Development Program. "We're just getting started. Normally, on this day, I could give you some early indicators, but like everyone else on this Earth, they've really taken a delay because of the COVID situation."
"Many of the people are out of their laboratories, so maybe they're six months further behind than we would expect them to be," Nelson added.
Nelson said that many of the PFAS alternatives can put out a 28 square foot gasoline fire within 40 to 45 seconds. However, the standard used by the military for a fire of that size to be extinguished by foam is 30 seconds. "We're making progress," Nelson said. "We're not there yet."
Newsweek reached out to the DOD for comment.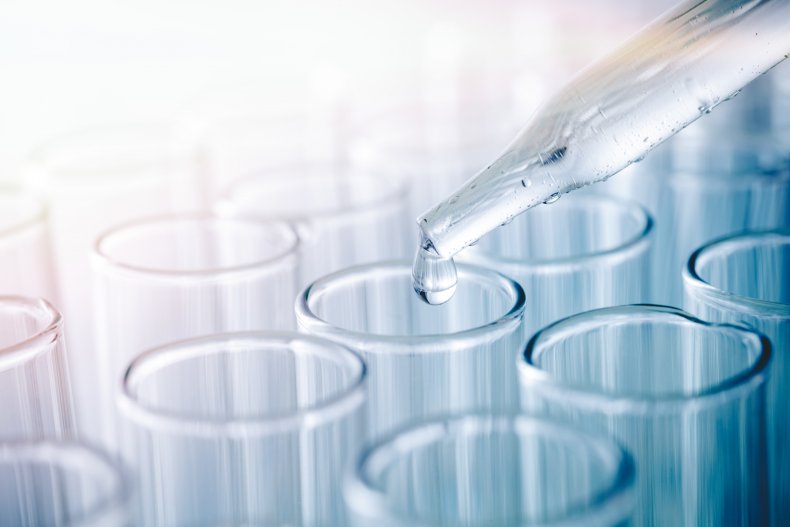 According to May information from the Environmental Working Group, PFAS has been found in groundwater sources near 678 military bases. In coordination with a provision in the 2020 National Defense Act, the military is expected to prohibit the usage of PFAS after October 2024.
Some lawmakers have criticized the Trump administration for not moving quickly enough to regulate the leaching of PFAS into drinking water. In January, the White House said it would likely veto a bill that would fund PFAS clean-up activities because it would not be cost-effective.
PFAS can also spread to humans through food. On Tuesday, officials in Wisconsin recommended not eating deer liver from animals harvested within a 5-mile radius of the JCI/Tyco Fire Technology Center in the city of Marinette.
PFAS tends to settle in organs that filter the bloodstream, such as the kidneys or liver. According to tests on 20 deer harvested in the area, "significant" levels of PFAS were discovered to have accumulated in the liver of local deer.
"We want to be clear that people should feel comfortable eating venison from deer they've harvested near this area," said Wisconsin Department of Natural Resources Wildlife Health Section Chief Tami Ryan in a Tuesday statement. "We just advise they do not consume the liver."