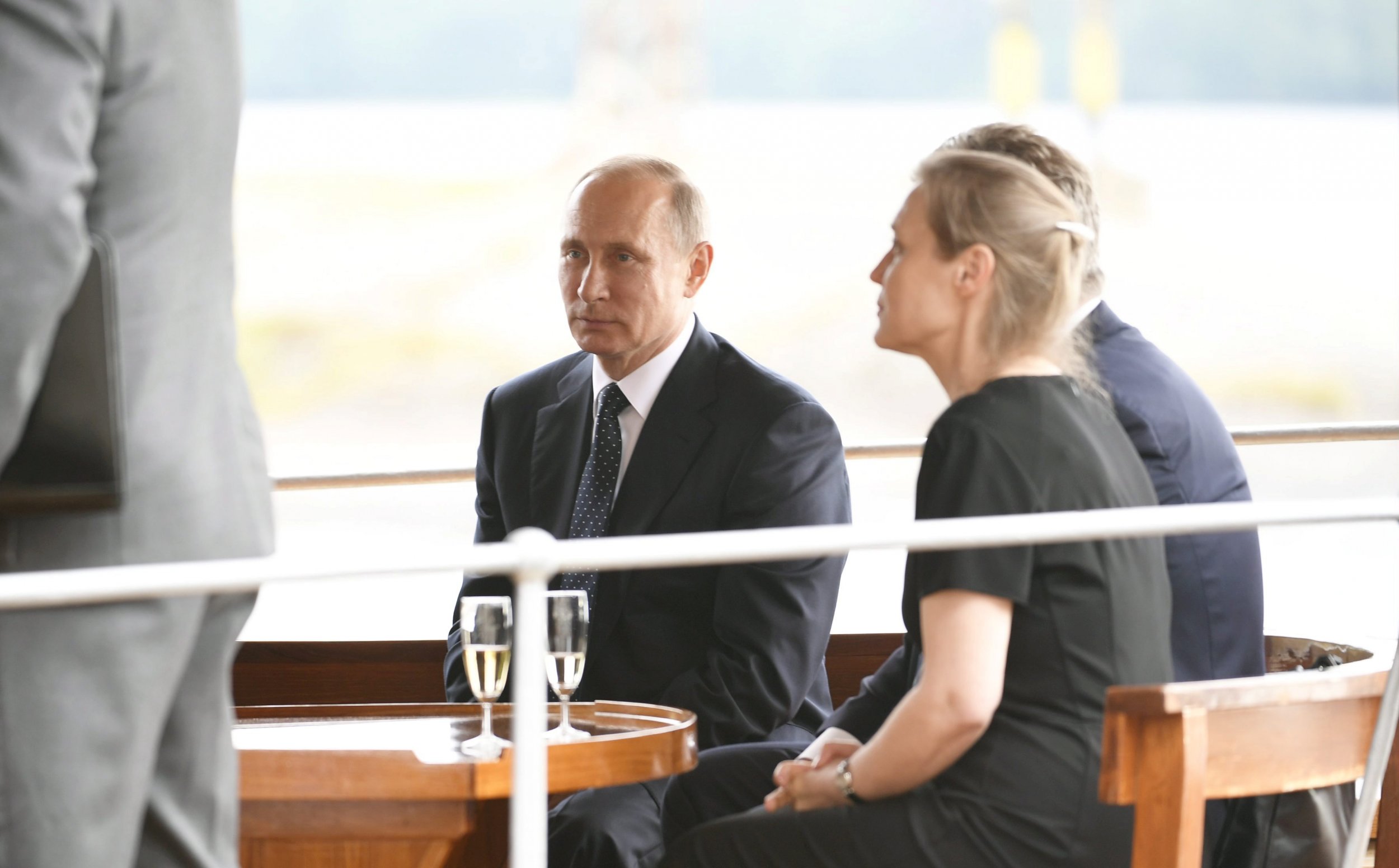 Amazon boss Jeff Bezos made headlines this week when he was declared the richest person in the world with a net worth of $90 billion. But a U.S. financier told senators Thursday that he believed the title belonged to someone else, and it is not Bill Gates.
According to Bill Browder, CEO of Hermitage Capital Management, Russian President Vladimir Putin is richer than both Bezos and Gates combined.
"I believe he is worth $200 billion," Browder told the U.S. Senate Judiciary Committee.
And Browder should know. The financier, whose company was once the largest portfolio investor in Russia, famously retained Russian lawyer Sergei Magnitsky to investigate corruption, and in 2008 the lawyer uncovered a $230 million tax fraud that implicated Russian officials in a cover up. Russian authorities jailed Magnitsky shortly after the discovery and he died in prison a year later.
Putin's personal fortune has been a cause for immense speculation, while the Kremlin has consistently denied any accusations of improper business dealings by the country's most powerful man. But Browder estimates that Putin's wealth comes from a covert deal with some of Russia's wealthiest officials in the early 2000s.
"Putin was originally fighting with the oligarchs when he first came to power," Browder testified, harking back to the jailing of Russia's once richest man Mikhail Khodorkovsky in 2003. "When you go on trial in Moscow there's a 99.7 percent conviction rate so they put you in a cage because there's no presumption of innocence."
He added: "Now imagine you're the 17th richest man in Russia and you see the richest guy, far smarter, far more powerful than you, sitting in a cage, what is your reaction to that? You don't want to sit in a cage."
Browder was once a a shareholder at Gazprom, Surgutneftegas and other state-run enterprises in the 1990s, and he says that Putin's wealth hinges on a deal with Russian businessmen around this time that made Putin the "richest man in the world."
"One by one by one after Mikhail Khodorkovsky was convicted these other oligarchs went to Vladimir Putin and said, 'What do we have to do to not sit in that cage?' He said very straightforward—'50 percent.' Not 50 percent for the Russian government or 50 percent for the presidential administration of Russia, 50 percent for Vladimir Putin," Browder told Senator Sheldon Whitehouse.
Read More: Putin's mystery companion in country getaway confounds Kremlin watchers
In 2012, the U.S. imposed sanctions on officials it held responsible for Magnitsky's death, known as the Magnitsky Act, and during his testimony on Capitol Hill, Browder said Putin had a personal interest in lifting such sanctions, because not only does he believe Putin gains money from oligarchs that may be affected but also "they hold his money for him."
"The purpose of the Putin regime has been to commit terrible crimes in order to get that money, and he doesn't want to lose that money by having it frozen," Browder said, according to Voice of America. "So he is personally at risk of the Magnitsky Act."
Browder alleged some of Putin's multibillion dollar fortune was in American banks and claimed the Russian campaign to repeal the Magnitsky Act was aimed at untangling this cash flow. Among the legal teams pushing for the repeal of the Magnitsky Act is Natalia Veselnitskaya, the lawyer Donald Trump Jr. met to discuss last year's presidential election, during his father's campaign.
According to Putin's official asset form—a mandatory public disclosure for all Russian government officials—the Russian president earns $133,000 a year and has a modest apartment in Moscow. A series of his party's top officials, with equally unimpressive asset disclosures, face allegations from Putin's top critic, anti-corruption activist Alexei Navalny, of owning extensive, luxury properties. Navalny's investigation of Putin's Prime Minister Dmitry Medvedev has launched two mass waves of anti-corruption protests this year.
Putin's personal disclosures came under scrutiny earlier this month when cameras caught him telling visiting Mitsubishi officials that he owned one of their motorbikes. The problem was, he had only disclosed owning three cars and a wagon in his public records and no motorbike. The Kremlin swiftly denied any impropriety, claiming Putin referred to a motorbike in the presidential garage, which would not be listed in Putin's records. The garage did not have a Mitsubishi bike, but Putin's spokesman Dmitry Peskov said Putin was actually referring to a Kawasaki vehicle.
Despite Putin's high popularity among Russians, corruption is a growing complaint from voters. Two-thirds of Russians hold him responsible for the corrupt dealings of officials, while fewer than half of all Russians trust him to combat the problem now, according to a recent poll by Pew.