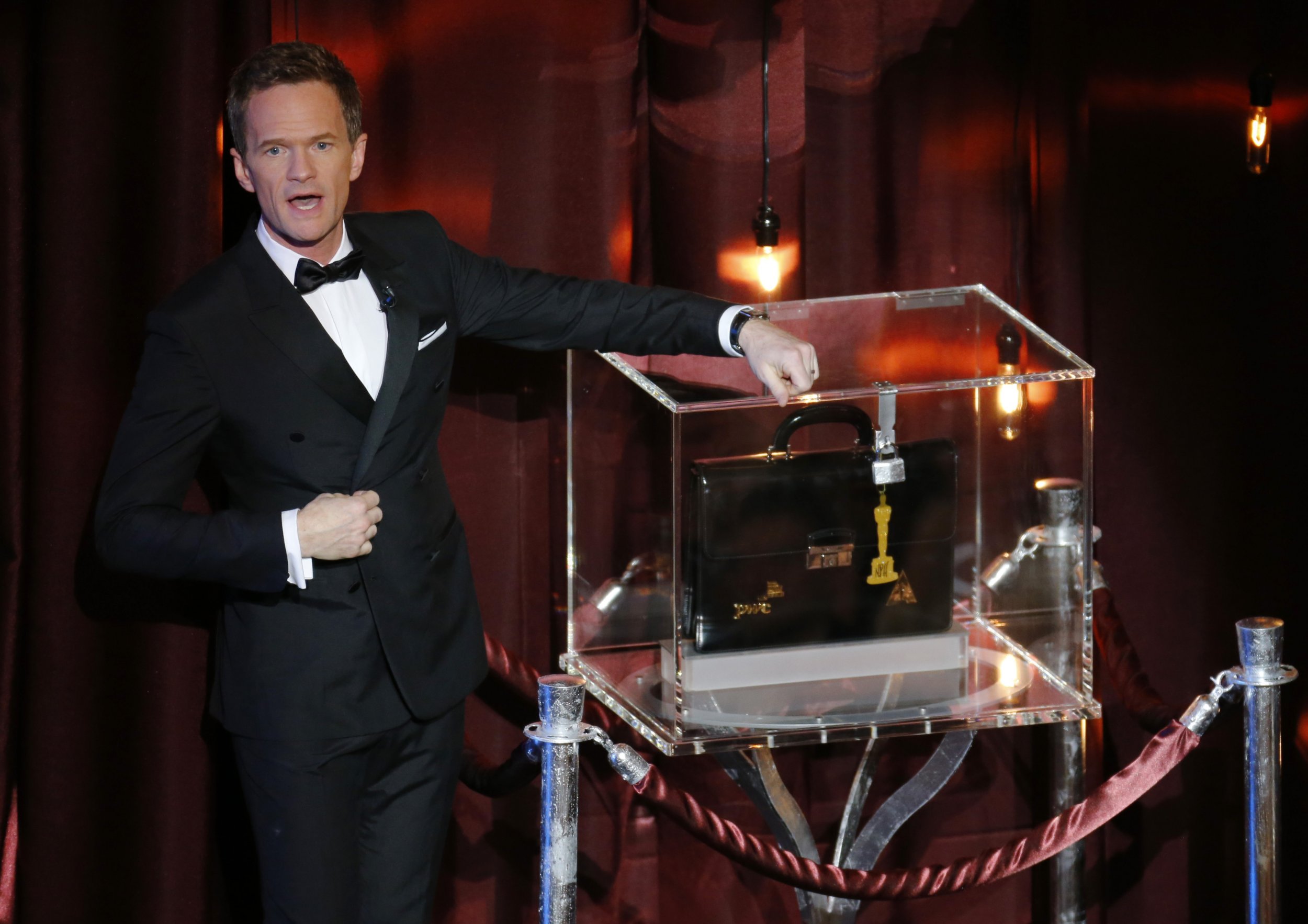 Between the limp puns and underwear gags, Neil Patrick Harris's big night playing host at the 87th Academy Awards has been widely met with a shrug. He had his moments, to be sure. But not enough to sustain a tedious, three-and-a-half-hour spectacle.
Still, hosting's not an easy job. Probably the hardest in show business, aside from being Alec Baldwin's assistant. So we put our heads together and suggested ten highly recommended replacements.
JACK BLACK
The string of soporific Oscars that have come from otherwise brilliant hosts shows it may be the most challenging job in show business. You need gravitas but also irreverence, talent, but not enough that you're part of the in-crowd, humor but not the kind that stings—oh, and it helps if you can sing. By now your mental list of people who could host should be getting pretty short, so let me offer an option from Sunday night's minor plot points: Jack Black, who saved Neil Patrick Harris's opening number. Stay with me. The guy can belt out a song, and he knows Hollywood but has never conquered it. The real reason the Oscar hosts almost never win is the show is too long, too self-serious and too rote for any personality to hold together. I'm not sure Black could fix that, but going metal doesn't seem like a bad option at this point. —Grant Burningham
CLINT EASTWOOD
Real comedy is all about surprise. How stunned would Oscar viewers be just to watch Dirty Harry stumble out onto the stage? For the rest of the show, you'd have to let him work without a teleprompter for real magic, though. Think about it: the ridicule Clinty endured for that whole talking-to-an-empty-chair fiasco at the 2012 Republican National Convention didn't cow Eastwood for a moment. It was just a warm-up. Set him free, Academy. You won't be sorry, punks.—Winston Ross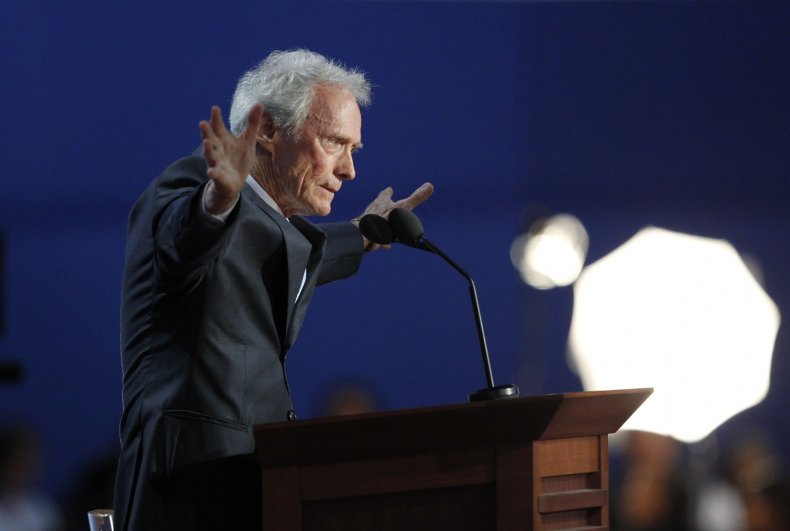 PETER SAGAL
Peter Sagal, the mordantly funny host of NPR's weekly news-quiz program Wait Wait...Don't Tell Me!, is sharp, edgy, unexpected, witty and thoroughly entertaining. Whether he's skewering Jesus or a Supreme Court justice, he is frequently sacrilegious in ways equal parts brainy and accessible. A Harvard grad who once had a role as an extra in a Michael Jackson music video, he has also written screenplays, including one that became the basis for Dirty Dancing: Havana Nights and another that served as a self-described "cheesy vehicle" for a B-grade French professional kickboxer named Olivier Grenier. Sagal has also been a ghostwriter for a soft-core porn impresario. His first book, The Book of Vice: Naughty Things and How to Do Them, published in 2007, would appeal to the brain degenerate miasma that is Hollywood. —Lynnley Browning
CARRIE BROWNSTEIN
Guitar hero of the mighty, newly resurgent Sleater-Kinney, lead and co-creator, with Fred Armisen, of Portlandia, actor on Transparent, and occasional music and video game journalist. Mostly, I'm just curious if there's anything Brownstein can't do—and if nothing else, the Oscar musical numbers will far improve. (But if it interferes with Sleater-Kinney's reunion schedule, I retract the suggestion fully.) —Zach Schonfeld
ROBERT DOWNEY JR.
Junior. Droll, old Hollywood but new Hollywood too. Actually appears in successful movies, like Sherlock Holmes and Ironman series. —Matthew Cooper
KANYE WEST
Just after the Grammys wrapped up, I tweeted: "Yet again this drama could have been avoided if we let Kanye host, organize, perform at, and choose the winners of every award show ever." It was a joke, but there's truth in there. Kanye West wouldn't use cheap punch lines as a crutch—he has more to say, and we're going to hear his opinions on the winners anyway, so why not let him share those in a hosting capacity, so he won't have to go through the trouble of running onstage at yet another award show? We know he can perform and we know he can speak plainly and cut through the empty spectacle of it all. Let him host the [pick any: Oscars/Grammys/Emmys/VMAs/Golden Globes/all of the above]. —Zach Schonfeld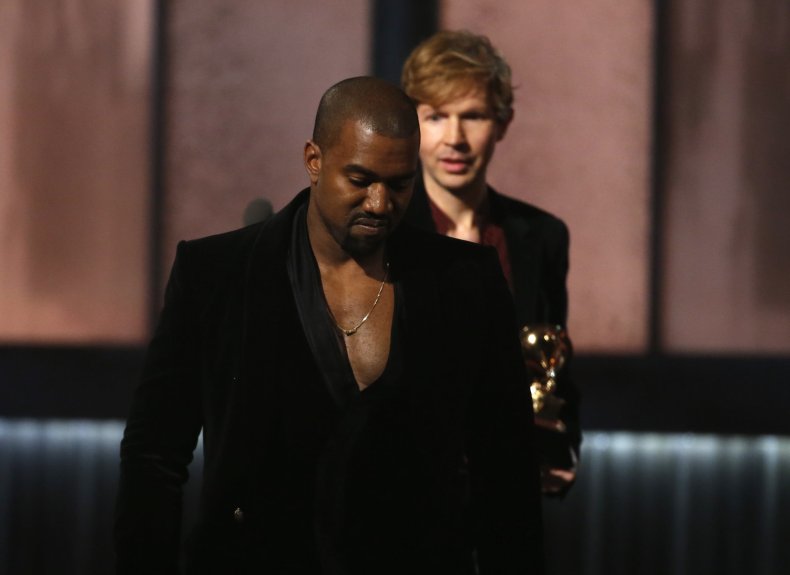 MINDY KALING
Yes, let's consider it. Not because she's not a white man (or just white, forget about the gender), although that would be reason enough. Because Kaling, an Indian-by-way-of-Nigeria-by-way-of-Cambridge, Massachusetts, has already mastered the art of shamelessly abusing her obsession with Hollywood movies and faux fixation on celebrities as fodder for her comedy. And she's gloriously funny. She can veer seamlessly from benchmarking her happiness against the state of Angelina Jolie's marriage (see the American version of The Office) to making mainstream the term "stress-barfing" (see elevator scene, The Mindy Project). If in doubt, check out how she squeezed humor last year out of a bone-dry Harvard Law commencement. —Leah McGrath Goodman
JUSTIN TIMBERLAKE
Musical chops are obvious. Mainstream appeal is also obvious. He's funny a.k.a. "Dick in a Box." Not on my Spotify, but he's on America's.—Matthew Cooper
KEY AND PEELE (KEEGAN-MICHAEL KEY AND JORDAN PEELE)
Because they can do the impressions and pick each other up when they fall, and having them on stage will increase the number of people of color at the Oscars by at least 50 percent. And then Zadie Smith can write about them. —Sean Elder
JOE BIDEN
I have never seen the Oscars, or really any other awards show, so this is an entirely uninformed opinion but: Joe Biden. It would be so meme-able. He is America's creepy uncle, and he seems to get bored pretty quickly, so he would storm his way through the awards no one cares about. And he's old so the damn thing could end at 10 o'clock and my Twitter feed could go back to normal at a reasonable hour.—Polly Mosendz