News Beyond Trump: 7 Big Things Happening Right Now That Don't Involve the U.S. President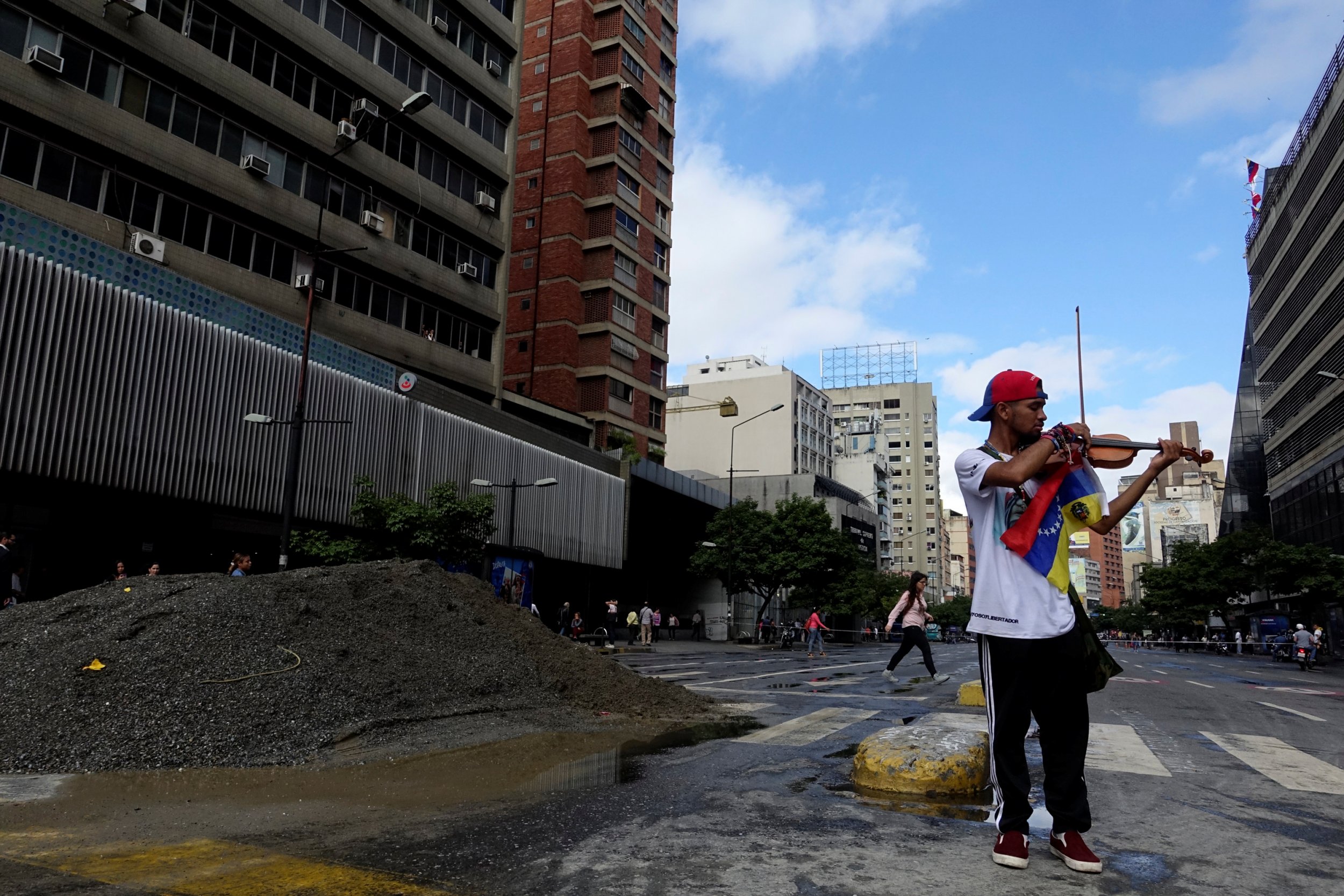 For the last six months, and to be really fair more than the last year, Donald Trump has completely saturated the news media with his tweets, decrees, speeches and campaigns. The U.S. president's every move and word is dissected and distilled perhaps unlike any other before him, both because of Trump and even those around him (cough, Don Jr., cough).
But the first half of 2017, and the halfway point of Trump's first year in office has actually borne a number of developments both in and out of Washington, across the country and the globe.
While it may not feel, smell or truly seem real, there is a vast, complicated world outside the White House, and many stories haven't garnered significant attention due to Trump's myriad storylines that are simply too long to rehash.
So let's dive right in and talk about some of the most important stories over the last six months.
GI Bill Education expanded
Introduced just last week in the House of Representatives, the bipartisan bill would make education benefits for new military recruits who serve three years of active duty a lifetime benefit, according to Military.com. Previously, under the revamped GI Bill post 9/11, the benefit was capped at 15 years. While lawmakers have claimed the bill should pass by the end of the month, it will only apply to new recruits and would take effect in 2018.
The new version of the bill would also extend the benefits to Purple Heart recipients – those who were wounded while serving – even if they did not serve three years, and gives veterans the option to pass the benefit along to a child dependent.
This all began in April, as Congress faced criticism from veterans groups for proposing to pay for the expanded benefits by imposing a "tax" on new recruits.
Net Neutrality
The major clash between lawmakers, the technology sector and internet service providers (ISPs) essentially boils down to how much customers can be charged for using the World Wide Web. ISPs like AT&T and Comcast, and others, are trying to get the Federal Communications Commission (FCC) to roll back rules put in place in 2015 that barred them from charging Internet customers more for faster connections. On Monday, ISPs, and their opponents like Amazon, Facebook and Netflix, each pleaded their cases, with Comcast and Verizon claiming the current rules hinder innovation and competition in the market, according to Reuters.
Google, Microsoft, Twitter and many others are worried potentially higher prices could disrupt the marketplace. Currently, the issue remains in the hands of FCC Chairman Ajit Pai, who in May had a plan passed by a 2-1 vote to start the process of rescinding the rules put in place by President Barack Obama's Administration. Still up in the air, Pai is scheduled to appear before the Senate in a hearing Wednesday.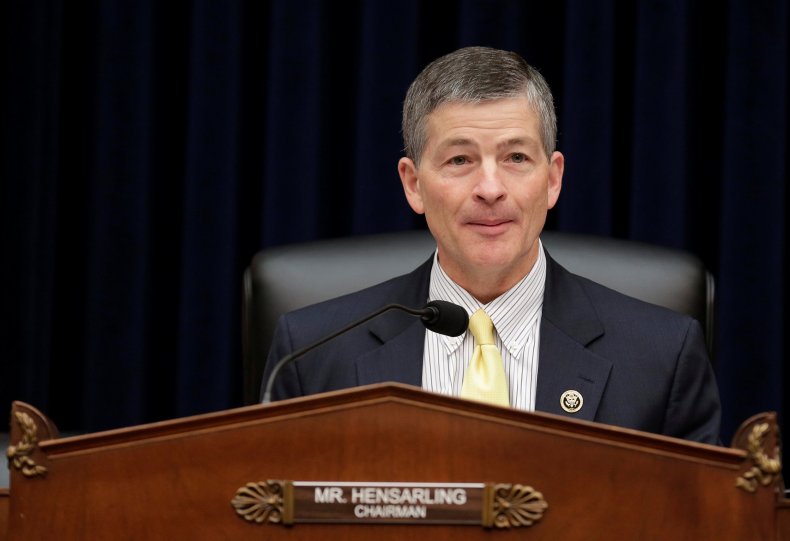 Financial Choice Act and the Budget
This story dates back to April and involves repealing Dodd-Frank, the law passed to stop another financial crisis like that in 2008 by putting heavy restrictions on financial institutions. House Republicans began holding hearings three months ago on a plan called the Financial Choice Act, which would essentially re-write Dodd-Frank, an Obama administration measure that included things like making sure financial advisers act in clients' best interests and preventing government-insured banks from making the kind of risky investments that put the country's economy in serious jeopardy, according to NPR.
Well, the House passed the Financial Choice Act on June 9 and as of Tuesday, the country's newest budget is also involved. House Republicans laid out a blueprint for a budget that included cutting nondefense discretionary spending up to $424 billion over 10 years, including an order to the Financial Services Committee to cut down $14 billion in costs, The Washington Post reported.
Climate Change is a National Security Threat
Though privately some may concede that global warming and its effect on the world is real, Republicans have often sided with big business and ignored climate change. That is until last week, when the GOP-led House not only included language that called climate change a "threat to national security" while passing a defense spending bill, it also ordered the military to prepare a report on which bases and how the armed forces overall could be affected by things like rising seas and flooding.
Whether this leads to anything substantial, or if it's a means to further bolster the military's budget, remains to be seen.
Iran expanding influence in Iraq
The U.S. military and government was supposed to infuse democracy in Iraq after it invaded in 2003 to topple Saddam Hussein, but over the last 14 years, Iran has actually taken hold, according to The New York Times. With Iranian products on Iraqi store shelves, influence over members of Iraq's Parliament and even garbage pick-up service, Iran is hoping to make sure it's former military foe back in the 1980s never becomes a security threat again while expanding its power around the Middle East.
Such expansion also includes Lebanon, Syria, Yemen – where Iran's been engaged in a proxy war with rival and U.S. ally Saudi Arabia – and Afghanistan, its neighbor to the east where the U.S. has also dealt with the longest recorded war in its history.
NATO Troop build up
The amassment of North Atlantic Treaty Organization troops around Eastern Europe, much to Russia's dismay and anger, has heightened tensions around the continent. The U.S., in particular, has as many as 4,000 troops in Poland alone, with others rotating around Eastern Europe, and other NATO member countries stationing equipment and troops in Estonia, Latvia, Lithuania, Romania and Bulgaria, as shown by The Independent in February. It's by far the biggest buildup of NATO forces in the region since the Cold War. And throughout the spring, training and other exercises have taken place while tensions between NATO and Russia teeter.
Unrest in Venezuela
For more than the last 100 days, the South American country has dealt with significant unrest due to protestors and opposition to current President Nicolas Maduro. Earlier this month, ABC News reported that 92 people and more than 1,500 others have been injured during the protests, including a Venezuelan judge who was shot, killed and robbed in Caracas in early June. The violence stems from the opposition party to Maduro claiming the National Assembly in 2015, which led to the pro-government Supreme Court to actually cut down the assembly's powers in a March ruling.
Maduro then in May declared he wanted to rewrite the country's 1999 constitution, but a referendum vote Monday - that saw almost 7.2 million people cast a ballot - rejected Maduro's plan, CNN reported. Ninety-eight percent of the voters said no to Maduro's proposed constitutional assembly.
Weigh in with your thoughts on Twitter, email or anywhere else you deem appropriate. Just keep it clean. If there's another big story that was not mentioned and that you think deserves some attention, drop a line at @NeedsExtraTime or at g.price@newsweekgroup.com.