Forget Turkey, These Are The Most Popular Alternatives For Your Thanksgiving Bird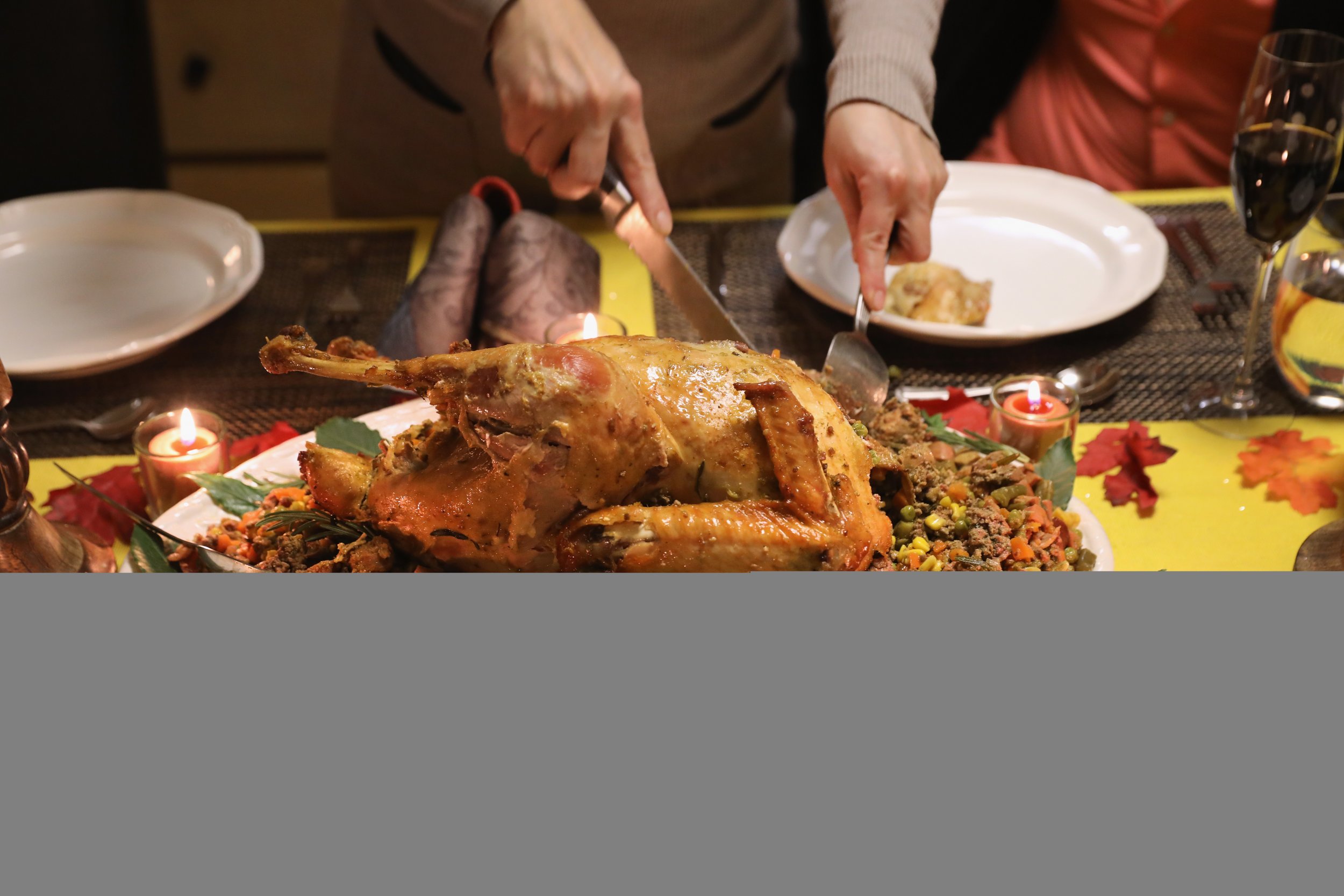 Did you know that turkey—today's Thanksgiving staple—may not have been served at the first celebration in 1621? Instead, the Pilgrims feasted on ducks and geese, Andrew Beahrs, author of Twain's Feast: Searching for America's Lost Foods in the Footsteps of Samuel Clemens, told NPR.
Beahrs notes that William Bradford, the governor of Plymouth Colony at the time, mentions turkeys, but not in reference to the three-day Thanksgiving pilgrim dinner. Despite the history of the first feast, nearly 400 years later, the November holiday is nicknamed "Turkey Day."
If you're tired of serving and eating the same main dish year after year, consider swapping out turkey for a less common entree. To keep it traditional, opt for water fowl, which are quite similar to turkey in terms of nutritional value.
"Geese and duck are going to be exactly the same protein content and very similar vitamin and mineral content as turkey," Ginger Hultin, a registered dietitian nutritionist and spokesperson for the Academy of Nutrition and Dietetics, told Newsweek.
Or she suggests Cornish game hens, which are chickens that are much smaller and tender than the ones most commonly ate.
Beyond poultry, there's also fish and shellfish—two entrees which were plentiful when the meal was first celebrated in New England. The Pilgrims especially ate a lot of mussels, according to the History Channel. Although seafood at Thanksgiving has yet to become popular nationwide, Hultin (who is based in Seattle) says she noticed the trend on the West Coast, where residents particularly favor eating salmon.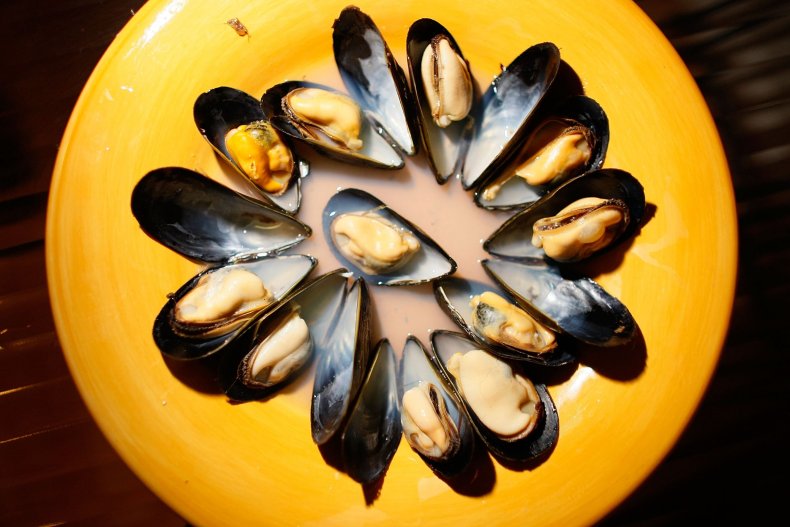 "Salmon is really common as a non-turkey, animal-based alternative. It's really hearty, too," Hultin said. "You can use those Thanksgiving-type spices like thyme, rosemary, and sage to get the same sort of flavor profile that goes with the rest of the meal."
Looking to ditch eating animals altogether? If so, there are a long-list of options, including meat alternatives, or vegan pot pie, veggie lasagna, and stuffed acorn squash.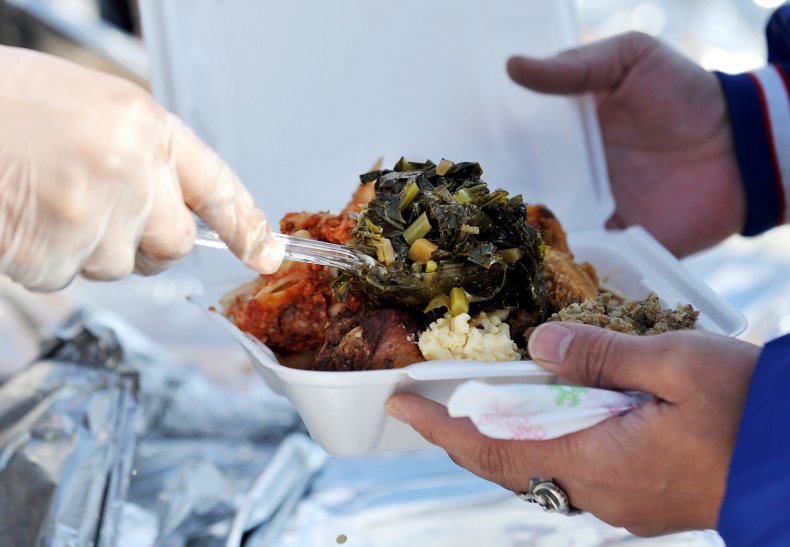 Aside from the main entree, there's of course all of the side dishes, like mashed potatoes and cranberry sauce; however, neither of those were a part of the first Thanksgiving. If you're hoping to avoid over-indulging (as many of us do during the holidays), then go easy on the sides, Lauren Minchen, a registered dietitian nutritionist told Newsweek.
"The typical portion size of meat is about the size of your palm," Minchen said. "But usually I'll say at Thanksgiving, keep the heavy foods lighter, and do two palms of whatever meat or fish you have. The extra protein will help keep you full for longer."
And if you just can't say no to turkey, try prepping it with broth and herbs. Not only is it healthier than a butter rub, but it also offers a flavorful twist on the modern day Thanksgiving staple.