Man Finds Forgotten Letters From Unabomber Ted Kaczynski in His Attic
An author has spoken of his casual correspondence with Unabomber Ted Kaczynski after finding a series of letters sent between the pair in his attic.
Jack Epstein said Kaczynski wrote to him in the late 1970s after reading his South America guidebook in search of travel advice.
For nearly four decades, the author kept copies of the letters "in scores of files buried in boxes that crowded my attic" but took them down on the insistence of his wife.
"Forty-two years ago, I gave the Unabomber travel advice," Epstein told the San Francisco Chronicle. "I didn't know back when Ted Kaczynski and I were exchanging letters that he would become one of America's most infamous domestic terrorists," he added, clarifying that when he received the letters, Kaczynski's name wasn't yet connected to the bombings that would terrorize America for over two decades.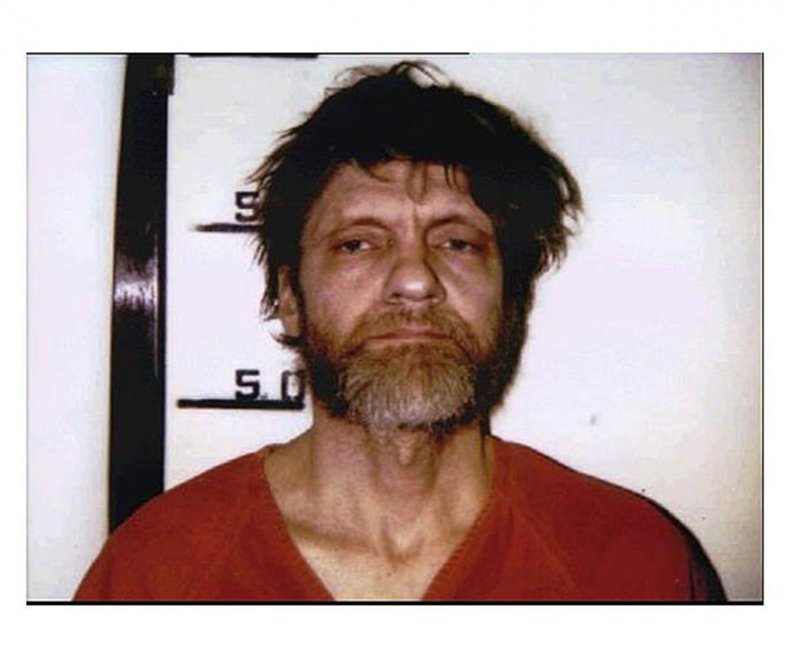 The first letter Epstein said he received was single-page, typed, double-spaced and dated May 24, 1979.
"Kaczynski wrote me because he'd read my book: Along the Gringo Trail: A Budget Travel Guide to Latin America, based on my 18 months backpacking between Mexico and Argentina's Tierra del Fuego," Epstein explained in an interview with The Chronicle. "The guidebook was written for travelers with little money but plenty of time. It included many places on roads less traveled, which is what probably piqued Kaczynski's interest.
"Kaczynski wrote that he and his brother needed advice on finding 'a small plot of land, in a location as remote from civilization as possible, on which we would live as self-sufficiently as we are able. By 'wilderness,' I mean a place where the nearest neighbor is, say, five miles away and preferably further,'" Epstein said.
Kaczynski reportedly went on to ask whether South America would provide any suitable locations and if so, what areas would Epstein recommend.
Epstein said he didn't recall the exact advice he gave him, but described the letters as "both formal and polite."
The second and last letter—dated three months later on August 27, 1979—was a handwritten, six-line thank-you note with a return address from Stemple Pass Road, Lincoln, Montana.
The note reportedly thanked Epstein for his "helpful and courteous reply to my recent inquiry" and apologized for the delay in writing back since he "was off in the hills for a considerable time, out of touch with everything."
At the time of writing the letters, Kaczynski was living in a 10-by-12-foot cabin without running water or electricity in the mountains of rural Montana. It was from there where he planned most of his attacks.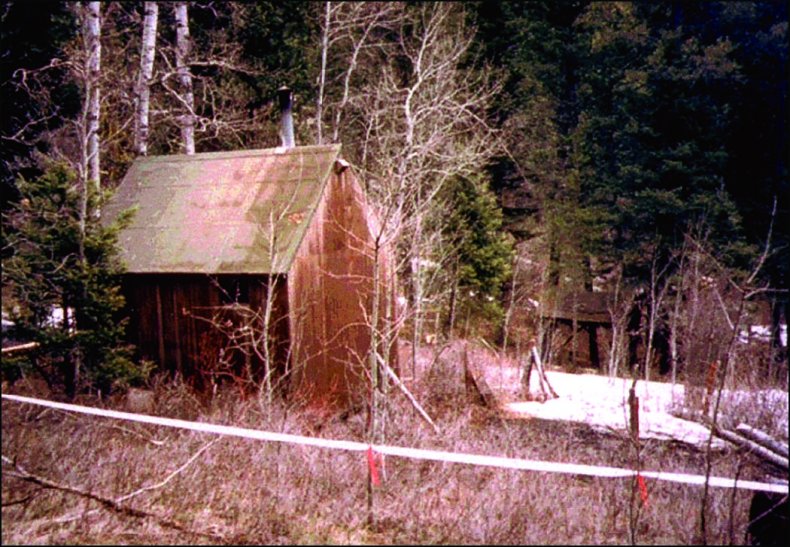 He had mailed his first bomb almost exactly one year before writing to Epstein, on May 25, 1978 and would go on to mail and place 16 bombs—three of them deadly.
"I can only theorize that Kaczynski wrote me because he knew that one day he would need to flee U.S. law enforcement for a South American haven," Epstein said.
Who Was Unabomber Ted Kaczynski?
It took nearly two decades for investigators to hunt down the lone wolf bomber who randomly chose his victims from library research.
Kaczynski earned the moniker Unabomber because universities—that's the U-N—and airlines—the A—were the early targets of his bombs.
Over a period of more than two decades between 1978 and 1995, Kaczynski either mailed or placed 16 bombs to be opened by unsuspecting victims.
In a move that would prove to be Kaczynski's undoing, he sent a 35,000-word essay to the media claiming to explain his motives and views of the ills of modern society. The manifesto was published in the Washington Post on September 19, 1995.
A lawyer representing the family of David Kaczynski called the FBI's Washington Field Office to say his client recognized some of the writing. He sent a 23-page essay his client's brother, Ted, had written in 1971. Agents found enough similarities in the writing to start investigating.
"Our linguistic analysis determined that the author of those papers and the manifesto were almost certainly the same," the FBI said. "When combined with facts gleaned from the bombings and Kaczynski's life, that analysis provided the basis for a search warrant."
Special Agent Kathleen Puckett, who worked on the UNABOM task force, spoke of the significance of Kaczynski's letters.
"We didn't have any line to him except the letters he started sending in 1993," Puckett said in the podcast Inside the FBI: The Unabomber Case released by the FBI in April this year. "It was a bonanza of information."
"This guy left practically no way to trace back any evidence that was left at the scene—parts of the bombs, components, anything else. He was a real cipher," Puckett added.
On April 3, 1996, FBI agents found 40,000 handwritten journal pages that included bomb-making experiments and confessions to all 16 bombings in Kaczynski's cabin.
The search for the Unabomber was one of the longest and most expensive manhunts in FBI history.
Kaczynski pleaded guilty in January 1998 where he was soon after sent to prison in Colorado. He's now serving a life sentence without parole.