Donald Trump's Treatment of Canada is 'The Definition of Insanity' Former U.S. Ambassador Says
Donald Trump is risking possible permanent damage between the United States and Canada as he continues to negotiate on a new trade agreement, one former ambassador says.
"The definition of insanity, just listening to the president there, is how the president has been treating Canada all this time," Bruce Heyman, former U.S. ambassador to Canada, told CNBC during an interview on Squawk on the Street program on Friday.
"You know, this is our best trading partner in the world," Heyman added. Heyman served as the ambassador to Canada from 2014 to 2017.
President Trump has been working toward a new North American Trade Agreement these past few months to upgrade and renew the 1994 trade deal between the three North American nations. But Canada was left out of the negotiations as Trump has seemingly reached an agreement with Mexico earlier this week, notifying Congress of his intent to sign a trade deal.
The Trump administration then gave Canada a Friday deadline to come up with some kind of agreement with the U.S., but the deadline has passed and no such settlement was reached. In a news conference on Friday, Canadian Foreign Minister Chrystia Freeland said that talks were still ongoing between the two nations to work on a deal. Freeland added that in order to come to an agreement there must be "flexibility on all sides."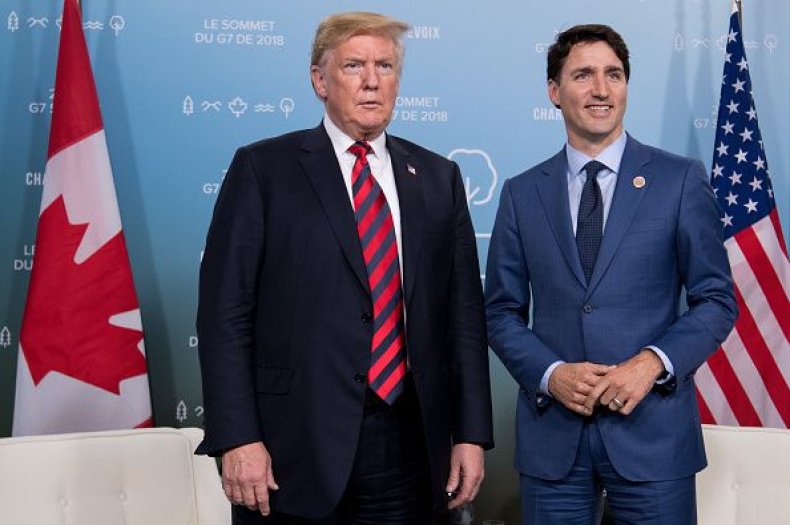 Trump offered a justification for his behavior with a tweet on Saturday morning, writing that "I love Canada, but they've taken advantage of our Country for many years!" He did not provide any evidence as to how Canada has treated America unfairly.
Heyman explained that Trump feels he can issue such snubs because the American economy is about 10 times bigger than that of Canada.
"The U.S. has all the leverage in the world, but just because you can doesn't mean you should," Heyman continued telling CNBC. "When you take your best friend, your greatest ally in the world, and start squeezing them, you can win, but I will tell you, the relationship will be damaged much longer than it will take the ink to dry on a new NAFTA deal."
Canadian Prime Minister Justin Trudeau met with his top government officials on Thursday to discuss the NAFTA situation. In a statement released by his office, Trudeau says that the "federal government remains committed to ensuring that any agreement is in the best interests of Canadians."
Earlier this year, tensions between the U.S. and Canada were high when President Trump imposed trade tariffs. Trudeau had called the trade penalties "totally unacceptable" and "an affront to the long-standing security partnership between Canada and the United States."