Former Ambassador Can't Explain Trump's Feud with Denmark over Greenland: 'There's No Logic to What He Says'
Even a former American ambassador can't make sense of President Donald Trump's rationale for feuding with longtime ally Denmark over his interest in acquiring Greenland — an autonomous Danish region that is not for sale.
Michael McFaul, the former ambassador to Russia, told MSNBC on Thursday that he couldn't provide any insight on what made Trump begin this dispute just weeks before he was scheduled to make an official visit to the nation.
"I can't analyze that. I honestly do not understand. There is no logic to what he says," McFaul told host Craig Melvin.
"And I want to be clear, if there were some outcome to this strategy that led to better outcomes for the American people, right — enhanced our security, enhanced our prosperity — I could applaud it," he added. "But there is no connection to these kinds of inane statements that he makes and advancing our national security interests."
Trump has been widely criticized since it was first reported last week that he pushed White House aides to see whether the United States could buy Greenland. According to a report from The Washington Post, the request "bewildered" staffers.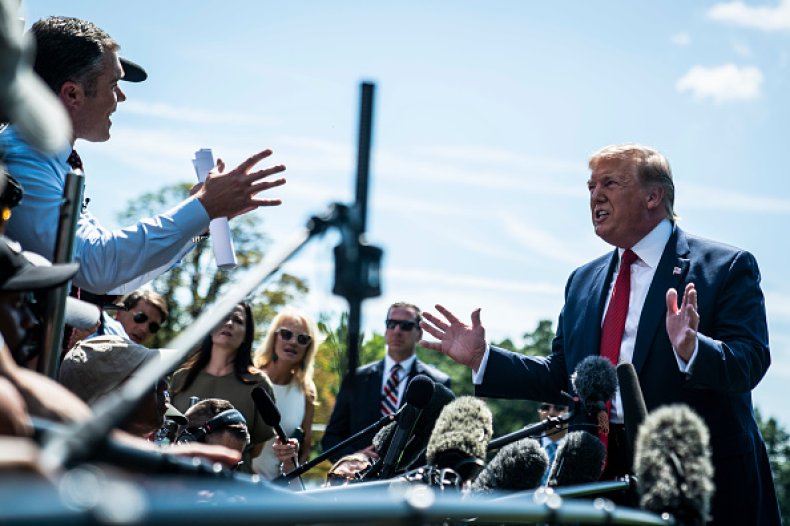 Denmark's prime minister, Mette Frederiksen, responded to Trump's inquiry by making it clear that Greenland is not for sale.
"Greenland is not Danish. Greenland belongs to Greenland. I strongly hope that this is not meant seriously," Frederiksen told reporters over the weekend. She also called the entire discussion "absurd" and said "thankfully, the time where you buy and sell other countries and populations is over."
Shortly after Frederiksen's response, Trump announced that he was postponing an upcoming trip to the nation. He had been invited by the Queen of Denmark for an official visit and was scheduled to arrive on September 2. In a Twitter post announcing the change of plans, Trump explicitly wrote that he cancelled because of Frederiken's comments that she would have no interest in discussing Greenland.
Trump later lashed out at Frederiksen while talking to reporters at the White House on Wednesday, claiming that she made "nasty" comments about his interest in buying Greenland that he didn't think were "very nice."
McFaul told MSNBC on Thursday that Trump's behavior is causing more harm than help to American interests overseas.
"Remember, Denmark is a NATO ally," McFaul said. "They went to war with us when we were attacked on September 11th. They weren't attacked. They went to Afghanistan with us. They lost more soldiers per capita; they lost more soldiers than any NATO nation. And they went to war again with us to fight ISIS in Syria. Why are we insulting them by this ridiculous offer?"