Former Army General Lambasts Oil Industry for 'Hijacking' Democracy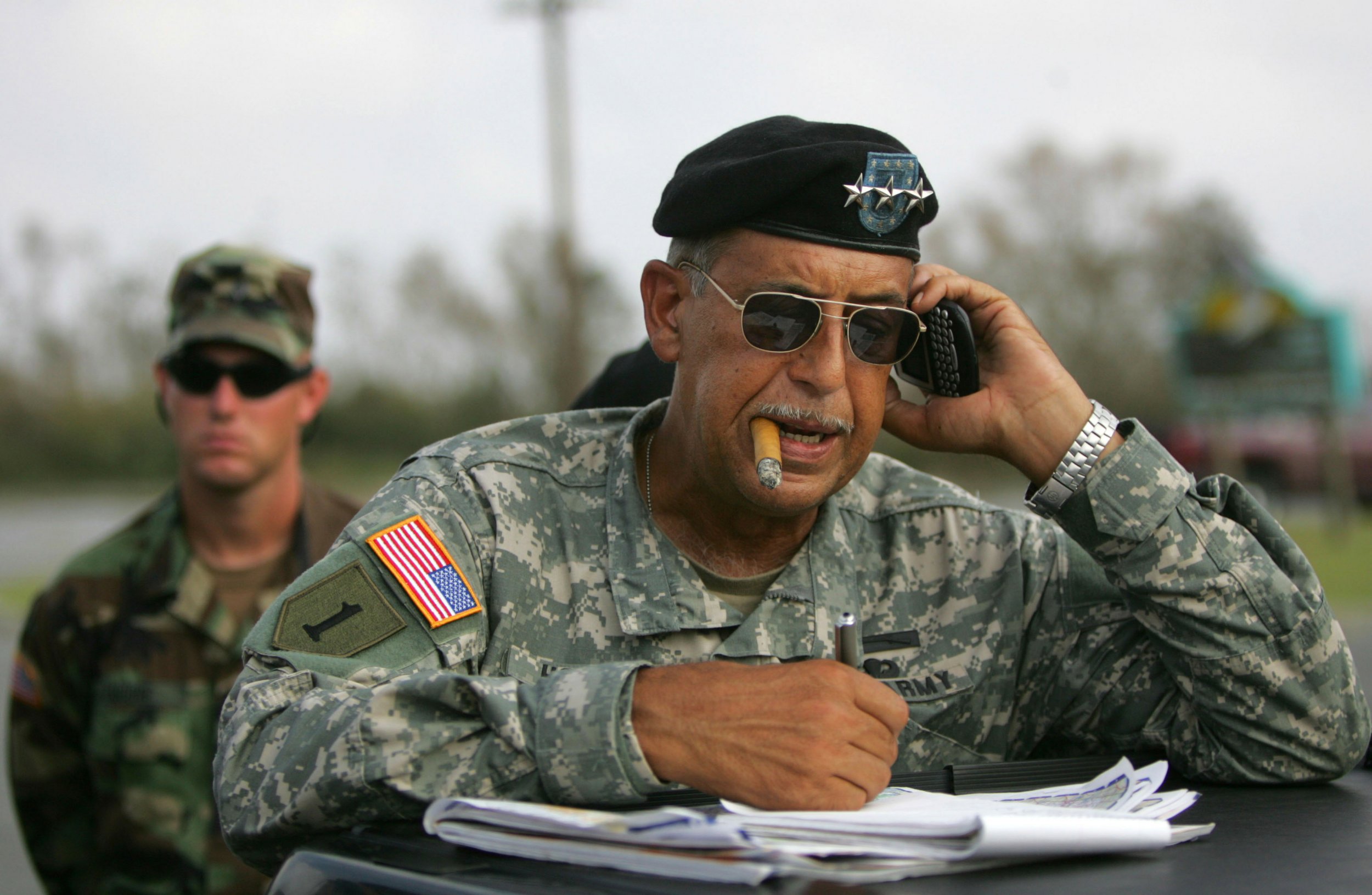 After a BP executive lambasted "opportunistic" environmentalists and journalistic "sensationalism" from a podium in front of hundreds of environmental journalists in a New Orleans ballroom Wednesday evening, Russel Honore could not hide his disgust. Taking the podium some time after, Honore, a retired U.S. Army Lieutenant General, had harsh words for the oil and gas industry. In the four years that has passed since the BP oil spill, Honore has run out of patience with energy companies that he says have "hijacked" his state.
"They have hijacked our damn democracy. They lobby, they write the laws."
Environmental impacts of the BP spill and other energy activities should not be downplayed, he said. "Regardless of what that kemo-sabe told you, that dolphin took a hit" from the Gulf oil disaster, Honore said, referring to Geoff Morrell, the BP communications executive who spoke before him.
Honore was last in the national spotlight in 2005, when haphazard federal disaster response in the wake of Hurricane Katrina left the city to spin out of control. He arrived shortly after the storm and began to establish order, giving several disarmingly blunt press conferences along the way. During one, he famously shouted at a reporter not to get "stuck on stupid" with his line of questioning.
Speaking to the crowd at the Society of Environmental Journalists conference, Honore cited the thousands of abandoned oil wells that dot the Gulf. An Associated Press report from 2010 found that neither industry nor government officials are checking to see if those wells are leaking. "Who do you think put them there?" he asked. "I didn't. Where's the accountability?"
Fossil fuels are "the energy we use," Honore said. "But it does not give the industry the right to destroy where we live."
Honore pressed the journalists in the audience not to shy away from controversial stories about the environment. "There's never a time the world needs you more to shed light on environmental problems. Do your damn job!"