Former Astronaut Mark Kelly Increases Lead Over Republican Martha McSally to Finish John McCain's Senate Term, New Poll Shows
Democratic candidate Mark Kelly has widened his lead over his Republican rival, Arizona Senator Martha McSally, according to new polling.
Kelly, a former NASA astronaut, is now 7 points ahead of McSally, who was appointed to her Senate seat after the death of Republican John McCain in 2018. McSally, an Air Force veteran, previously ran an unsuccessful campaign against Democratic Senator Kyrsten Sinema in 2018. Whoever wins in November, Kelly or McSally, will serve out the remainder of McCain's six-year term, which began in 2017.
The new poll, which was conducted by Phoenix-based OH Predictive Insights, found that Kelly's lead over the GOP senator had grown significantly since December. Kelly scored 49 percent, compared with McSally's 42 percent, in the latest survey. This past December, the difference was only 3 points, with Kelly at 47 percent and McSally at 44 percent.
Newsweek has reached out to McSally's campaign for comment but did not hear back before publication.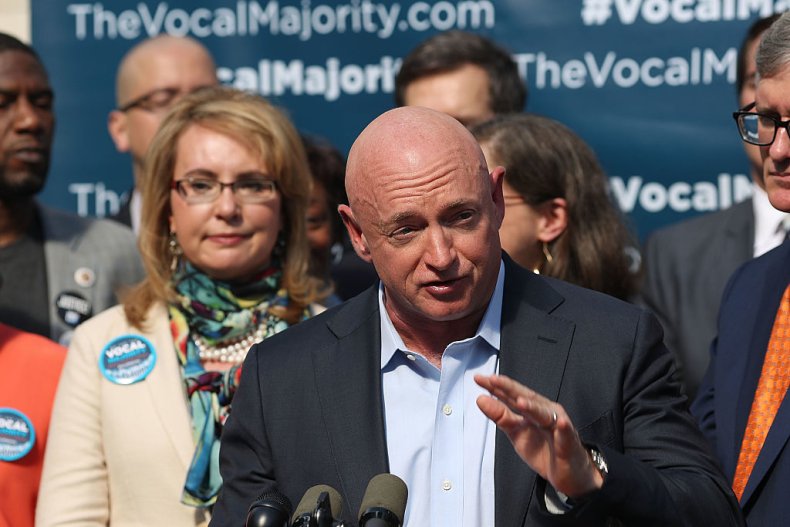 In addition, McSally's fundraising has been substantially surpassed by her Democratic competitor. While the Republican senator has about $7.7 million cash on hand, Kelly has nearly twice as much, $13.6 million. The former astronaut has raised more than any other Senate contender in the 2020 election cycle, having brought in just over $20 million. In second place is GOP Senate Majority Leader Mitch McConnell of Kentucky, who has taken in just over $18 million.
"The race between Republican Senator Martha McSally and Democratic challenger Mark Kelly could attract upwards of $200 million, including outside spending," Mike Noble, chief of research and managing partner at OH Predictive Insights, predicted in a press release.
Arizona's Senate race is one of several nationwide that Democrats are hoping they can win in order to shift the balance in Congress in their party's favor. Polling in Arizona has consistently suggested that Kelly has a good chance of beating McSally and flipping her seat blue.
Separate survey data by Public Policy Polling earlier this month showed Kelly ahead of McSally by 5 points, 47 percent to 42 percent. That was also a slight increase over the same polling conducted in January, when the former astronaut was ahead by 4 points.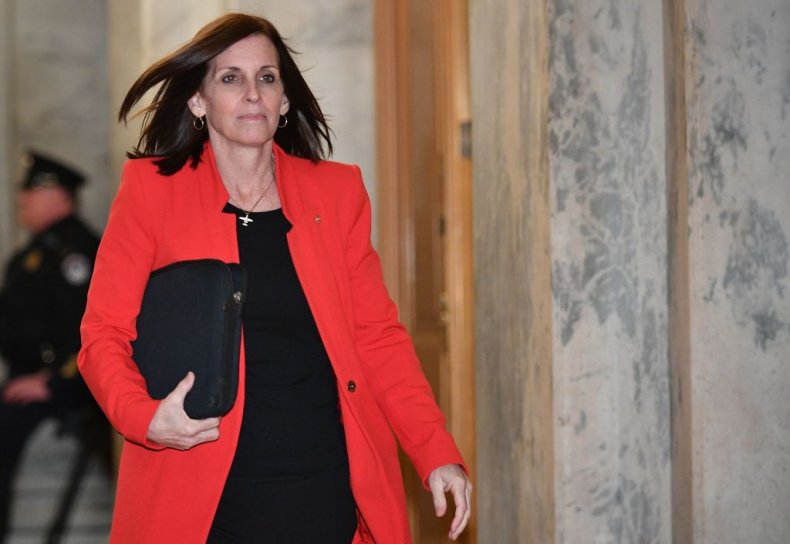 Currently, Democrats hold 45 seats in the 100-seat upper chamber of Congress, and there are two independents who caucus with their Democratic colleagues. Republicans hold 53 seats. As a result, Democrats need to flip at least four GOP seats, while also not losing any seats, to gain control of the Senate.
If they gain three seats, the chamber will be divided 50-50, and the vice president will cast deciding votes. In that situation, whichever party wins the presidency could have an outsized role in controlling what legislation passes.