Former Auschwitz Guard Convicted of 300,000 Counts of Accessory to Murder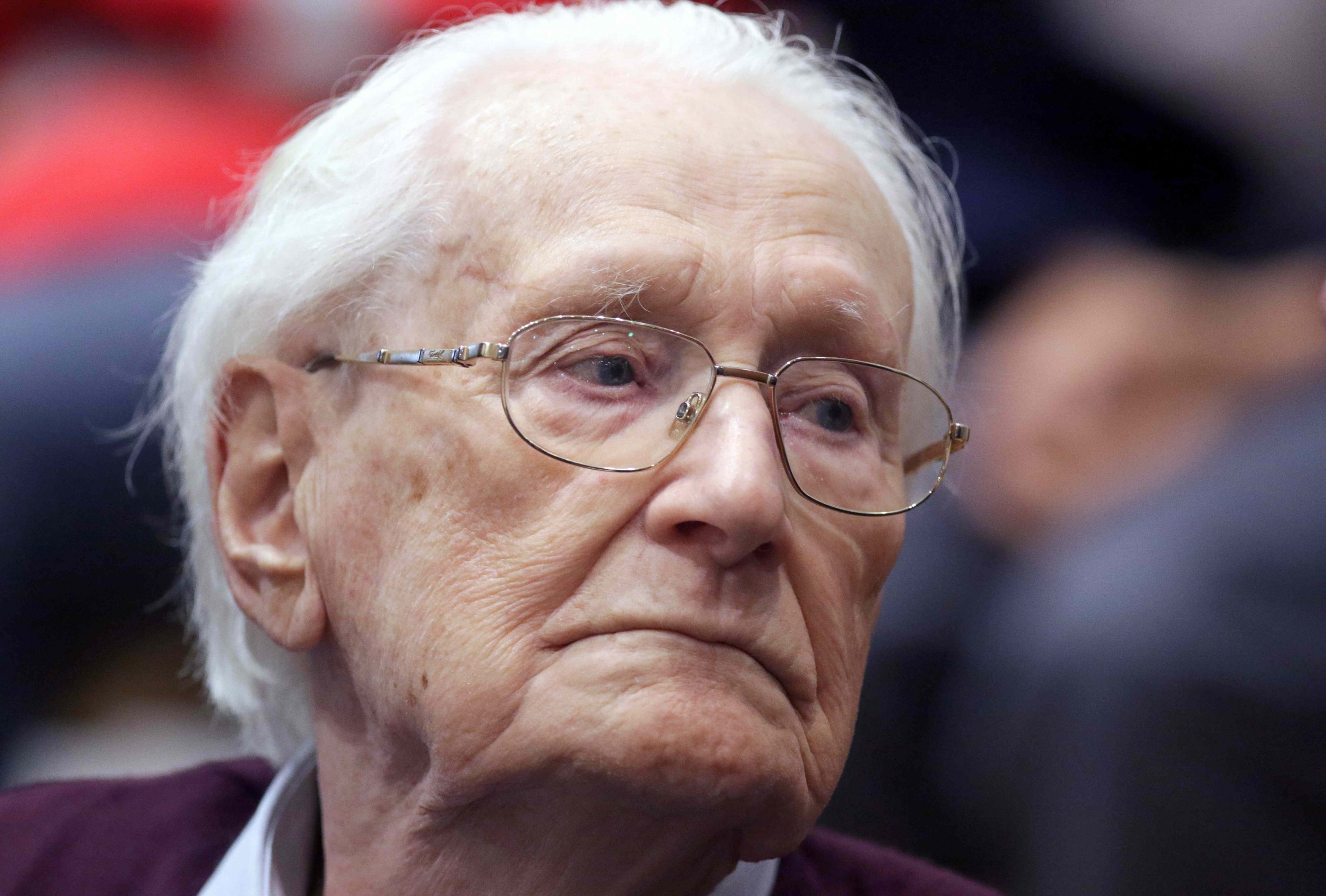 Oskar Groening, a 94-year-old former guard known as the "accountant of Auschwitz," was sentenced to four years in prison Wednesday after being convicted of 300,000 counts of accessory to murder.
Groening, who was sentenced by a state court in Lueneburg, a city in northern Germany, expressed "humility and guilt" for his role in the concentration camp during his trial earlier this month. He worked at Auschwitz, located in Oświęcim in southern Poland, for two years. During his trial, Groening maintained that witnessed atrocities but did not kill anyone personally and said he asked to be transferred out of the camp numerous times.
Groening was charged in reports. Groening was included on a reports . It also finished a week earlier than expected. Groening was the subject of an investigation in 1978 that was suspended by authorities.
"[Prosecutor] Mr Nestler said that Auschwitz was a place where you could not simply take part. I agree with that," Groening said, addressing the court. "I sincerely regret that I did not recognize that earlier. I am truly sorry. Otherwise I have nothing to add to the defense counsel's statement."
His trial began in April, during which Groening's lawyer said his client had no choice but to ask God for forgiveness because the crimes committed at Auschwitz were "on such a scale that he can't expect either the victims or their relatives to even think about the question of forgiveness," NBC News reports . Around 1.1 million people were killed at the Auschwitz concentration camp complex between 1940 and 1945, the vast majority of the 1.3 million people transported to the camp during that time.
Securing Groening's trial was helped by the 2011 conviction of John Demjanjuk, a former guard at the Sobibór camp in what is now Poland. Demjanjuk was found charged with 28,060 counts of accessory to murder, although there was no proof that he was involved with specific killings.
It remains unknown exactly how and when Groening will go to prison.