Former Bachelorette Kaitlyn Bristowe Says Show Creator Mike Fleiss 'Hates Woman' After Abuse Accusations
Former Bachelorette Kaitlyn Bristowe isn't holding back negative thoughts on the Bachelor franchise creator Mike Fleiss, saying he "hates women" in a candid interview on the Talkhouse Podcast Tuesday.
Bristowe has long been vocal about her views of Fleiss, and revived a past grievance that accused him of using his power at ABC to prohibit her from appearing on Dancing With The Stars after her season aired in 2015. She pointed out that the 2019 Bachelorette, Hannah Brown, is on the current season of Dancing With The Stars.
Bristowe told podcast host Nikki Glasner that Fleiss wouldn't allow her to participate in another reality show despite her professional dance background.
"They won't let me [go on DWTS], ever," Bristowe said. "I'll tell you exactly why I can't go on Dancing With the Stars. Anybody that listens to this podcast knows why I cannot go on Dancing With the Stars, and it's because, and I will say this with a mic in my hand and a smile on face, that Mike Fleiss is a piece of s***. He is the creator of The Bachelor, and he hates women."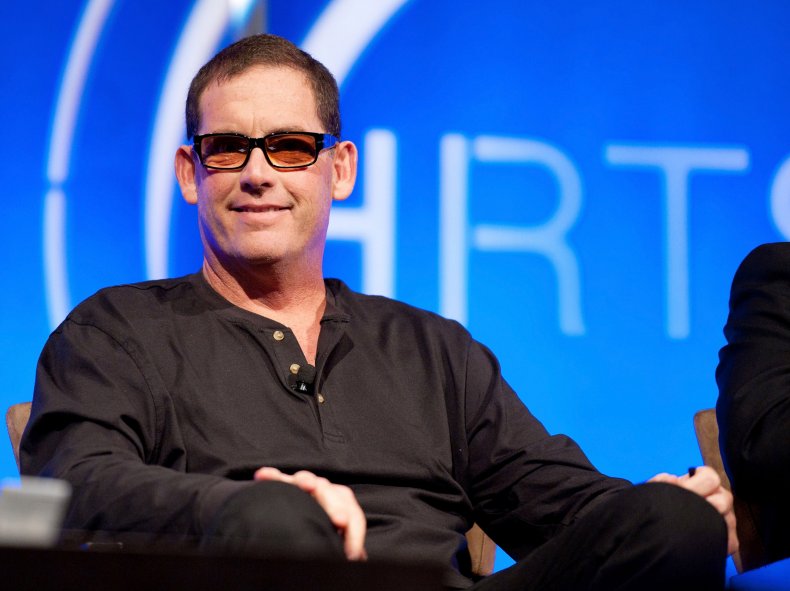 Bristowe's slam comes just months after his ex-wife, Laura Kaeppler, accused Fleiss of verbal and physical abuse. The two settled their divorce in July.
Bristowe claimed Fleiss tapped Brown for Dancing With The Stars to demonstrate his love for women after the media storm surrounding his public split.
"So [Fleiss] lets all the Bachelors go on and the only reason he let Hannah go on this season of Dancing With the Stars is because—well, I hope I had something to do with it, that I said something, but because he's in hot water because there's some s*** that came out on him abusing his wife. So he's like, 'Look at me, I love women.' As long as he's in power with ABC, I will never get on that show."
In 2017, Bristowe took to Twitter with the same allegations, and Fleiss responded. She tweeted that she had the Dancing With The Stars contract, but Fleiss "said he didn't want people wanting fame after his show."
Fleiss responded by saying Bristowe had his "full support" to participate in the show. The conversation came two years after Bristowe alleged she was offered a spot.
Bristowe was engaged on The Bachelorette in 2015, but broke her engagement in 2018.