John Wetteland, Former MLB All-Star Pitcher, Arrested on Child Sex Abuse Charges
Former All-Star closer John Wetteland, who pitched for several Major League Baseball teams from 1989 to 2000, was arrested on child sex abuse charges in Texas on Monday.
Wetteland, 52, was accused of "continuously sexually abusing a child under 14," according to Denton County Jail records. The big league pitcher was released the same day as his arrest on $25,000 surety bond, the Dallas Morning News reported.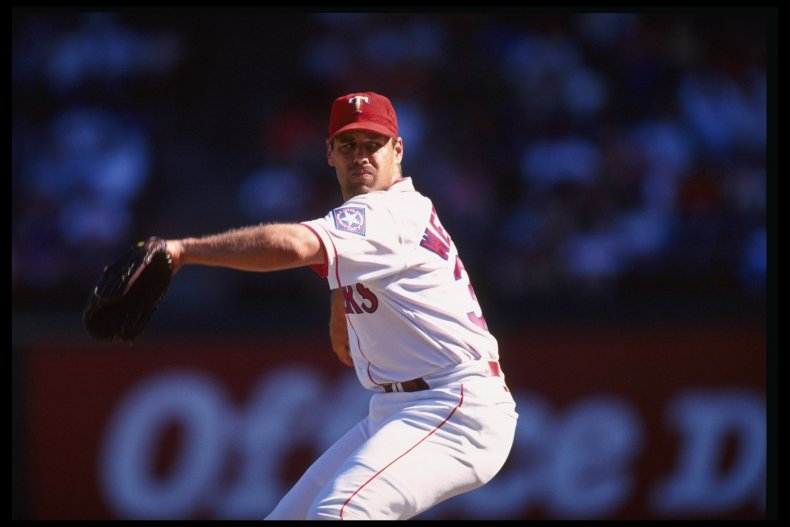 The case was referred from the Texas Department of Family and Protective Services to Bartonville Police on Wednesday, Chief Bobby Dowell said. A warrant for Wetteland's arrest was issued by Bartonville Police and served by the Denton County Sheriff's Office.
Wetteland pitched for the Los Angeles Dodgers, Montreal Expos, New York Yankees and the Texas Rangers, NBC Sports reported. In 1996, he helped the New York Yankees win their first World Series championship in 18 years.
A three-time All-Star, Wetteland ended his career after the 2000 season with a 2.93 ERA and 330 saves, ESPN reported. He was inducted into the Texas Rangers' Hall of Fame in 2005.
After retiring, he worked as a bullpen coach for the Washington Nationals and the Seattle Mariners. Both posts ended in strange circumstances. He was fired from the Nationals during the 2006 season by then-manager Frank Robinson for reportedly focusing on practical jokes instead of the game.
Three years later, while with Seattle, Wetteland was hospitalized for what was initially called a "mental health" issue relating to a suicide threat. The team and Wetteland later claimed the issue was related to extremely elevated blood pressure and heart rate, according to the Dallas Morning News.
Wetteland, a born-again Christian originally from California, also coached baseball and taught Bible studies at Liberty Christian School in Argyle, Texas. However, he reportedly did not have a connection to the school at the time of his arrest.
Wetteland and his wife, Michele, divorced in 2015. She declined to comment to the Dallas Morning News.