Former Biden Adviser Max Rose Says He Doesn't Want President to Run Again
Democratic congressional candidate Max Rose, who was a senior COVID adviser to the Pentagon in the Biden administration last year, told reporters on Tuesday that he does not want the president to run for reelection in 2024.
In an interview with Fox 5 New York, Rose, who lost New York City's 11th Congressional District to Nicole Malliotakis in 2020, was discussing his bid to regain the House seat. He was then asked if he would support President Joe Biden, following a report that the president supposedly told civil rights activist Al Sharpton that he plans to run for a second term.
"I've said this before, I'll say this again," Rose said to Fox 5's Tina Cervasio. "I do not think that Donald Trump should run in 2024. I do not think that Joe Biden should run in 2024."
"I'm sick and tired of that generation being in power," Rose added. "We've got to move on."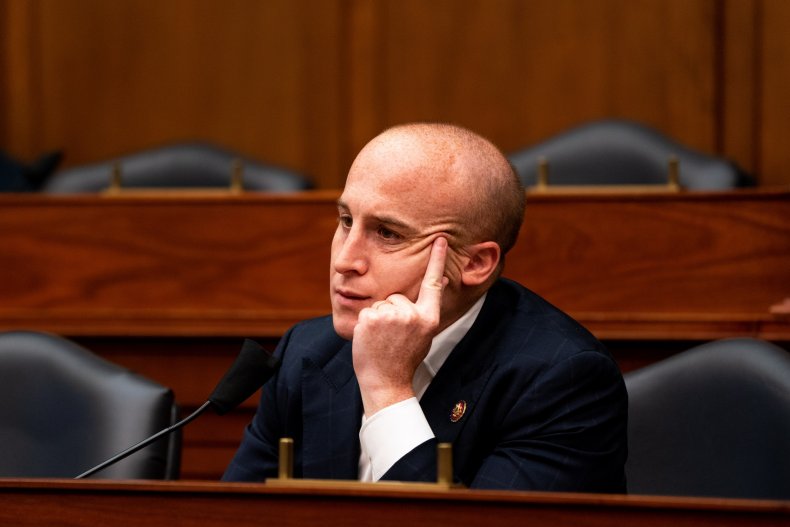 Biden has not officially made his reelection campaign bid, but Shaprton claims the president told him in a private conversation, "I'm going to do it again," reported NBC News.
In a press briefing Tuesday, White House press secretary Karine Jean-Pierre told reporters when asked about Sharpton's statement that Biden does indeed intend to run in 2024.
"As you know, I cannot weigh in on elections, I cannot speak to elections from here. But I will just reiterate what the president has said many times, what I have said many times, is that the president intends to run," Jean-Pierre said.
A poll conducted by The Economist/YouGov last month found that the majority of American voters don't want Biden or former President Trump to run again in 2024, with 55 percent of respondents saying they didn't want to see Biden on the ballot again. Biden's low popularity in key swing states could also pose a threat to Democrats in the coming midterm elections.
Biden, the oldest president in U.S. history at 79, would be 86 at the end of his second term if reelected.
Rose, before serving in the Biden administration, won the House's 11th District seat in 2018, becoming only the second Democrat to win it in the last 30 years, according to Ballotpedia. His campaign has pushed hard on the issue of abortion access, saying that his opponent Malliotakis' anti-abortion views are too extreme.
On Monday, Rose was flagged on his Twitter account for posting a new advertisement that claimed Malliotakis voted to let states ban abortion "even if it means the mother will die."
In the interview with Fox 5, Rose said that Twitter "admitted they made a mistake" by flagging the ad, and the post has been reinstated on his account.
According to polling from FiveThirtyEight, Malliotakis is "clearly favored" to beat Rose in November.
Newsweek has reached out to Rose for comment.