Former Boston Police Union Head Arrested on Child Rape Charges
Pat Rose, a retired Boston Police officer and former president of a city police union, has been arrested on multiple charges associated with child rape including indecent assault and battery on a child under the age of 14.
He was taken into custody on Wednesday and will be arraigned on Thursday in the West Roxbury Municipal court, according to WCVB 5. It's unclear how he will plead.
Rose joined the Boston Police Department in 1994 and retired in 2018. He was voted in as president of the city's police union, the Boston Police Patrolmen's Association, in December 2014.
The union's president reportedly had no statement in response to the arrest, but noted that Rose is retired and no longer associated with the organization, according to NBC 10 Boston. Newsweek contacted the union for comment.
"I am deeply disturbed by these horrific allegations, which must be investigated to the fullest extent of the law," Boston Mayor Marty Walsh said of the accusations, according to WCVB Boston reporter Kathy Curran.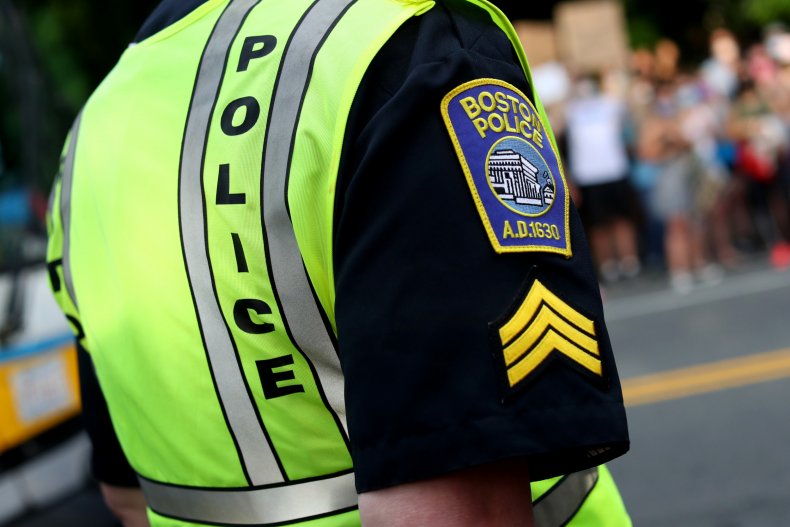 One study shows that sexual misconduct between law enforcement and minors is quite prevalent.
A 2014 report on police sexual misconduct from Bowling Green State University found that victims of sex-related police crime are typically younger than 18 years of age.
"Cases of sex-related misconduct and crime have been described as hidden offenses that are likely to go unreported and, hence, difficult to document and study," the report said. "Victims may not report instances of police sexual misconduct to authorities because they feel humiliated or they may fear retaliation."
Child rape is sadly a common problem in the U.S., according to the Rape, Abuse & Incest National Network (RAINN). Every nine minutes in the United States, agencies with Child Protective Services substantiate or find strong evidence indicative of child sexual abuse, according to data from the U.S. Department of Health and Human Services' 2016 Child Maltreatment Survey.
One in nine girls and one in 53 boys under the age of 18 experiences sexual abuse or assault at the hands of an adult, according to a 2014 study in the Journal of Adolescent Health. Roughly 93 percent of the perpetrators are known to the victim, usually as an acquaintance or family member, according to a 2000 U.S. Department of Justice report entitled, "Sexual Assault of Young Children as Reported to Law Enforcement."
Correction (8/13/2020, 5:30 p.m.): This article originally cited a previous article that Rose worked for Boston College. That article has been corrected; the original outlet confused a retired Boston College officer with the same name with the Pat Rose this article is about. We regret the error.