Former Boxer Found Guilty of Trying to Kill Policeman with Samurai Sword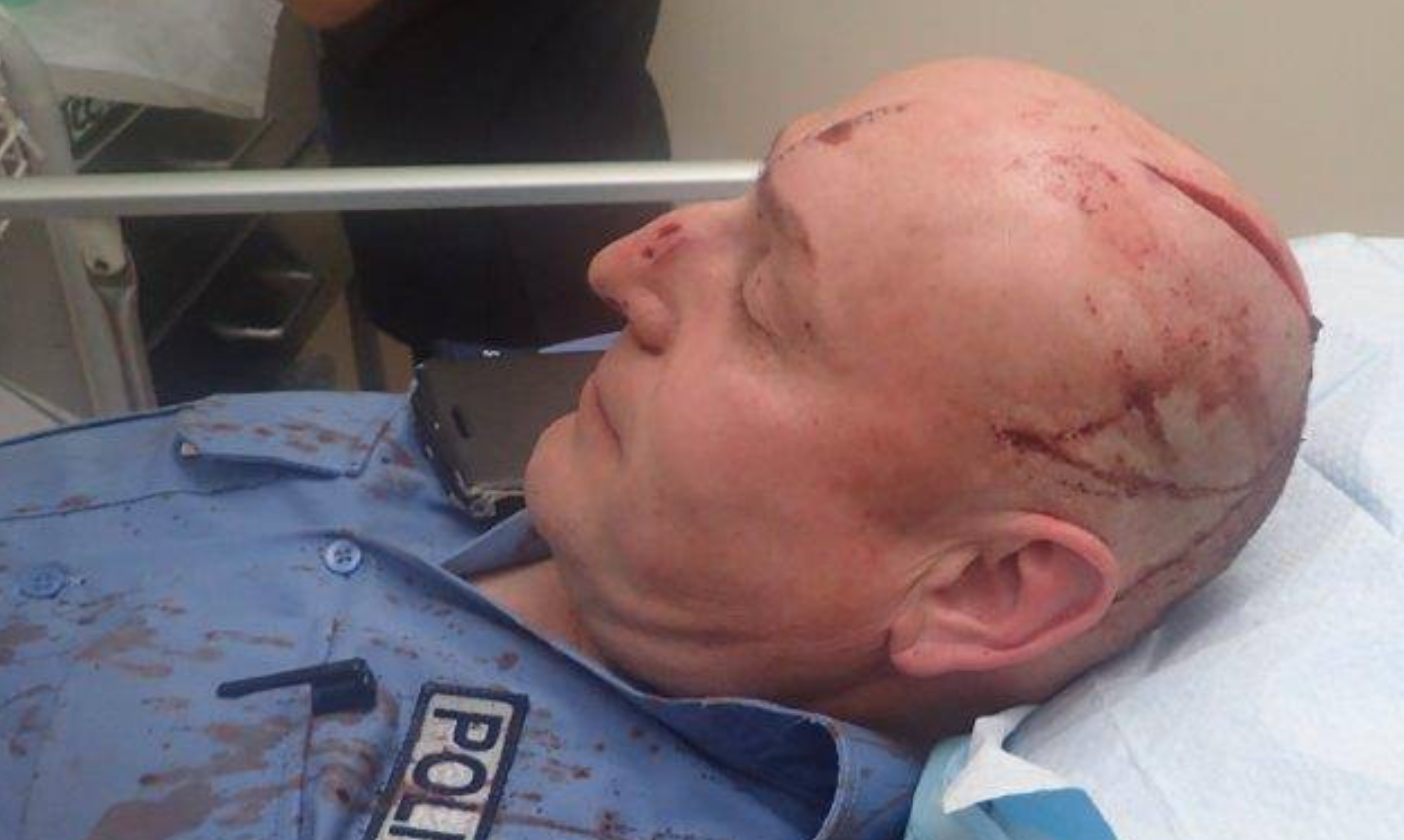 A former professional boxer has been found guilty of trying to kill a police officer with a samurai sword.
Milos Radovic, 46, who lives in Perth, Western Australia, was convicted in the Supreme Court on Friday after a grueling five day trial. He attacked Senior Constable Andrew Swift in July last year and left the officer with a cut that reached down to the bone and a fractured skull.
Radovic has twice fought Australian boxer Danny Green. Green is best known for defeating American Roy Jones Jr. in the opening round of the IBO Cruiserweight title bout in 2009.
In his defense, Radovic said he was holding the sharp sword and moved it in a "tai chi" motion, according to The West Australian. Radovic claimed he had a muscle spasm and accidently cut Swift. The jury was unconvinced by Radovic's story and found him guilty of attempted murder.
Swift tried to disable Radovic before the attack by firing a stun gun at him, but the attempt was unsuccessful. According to the ABC, while striking the sword, Radovic reportedly brought the weapon down "in a chopping motion—akin to someone chopping logs." Swift said he momentarily saw black before regaining his awareness. He then managed to electrocute Radovic with the stun gun and the attacker was eventually subdued.
The incident took place outside the home of Radovic's ex-wife and three children. He was reportedly armed with the samurai sword because he planned to confront two men—who were supposedly using one of his sons as a drug a mule. Radovic also had a knife tucked into his shoe.
Swift spoke to reporters outside the courtroom following the verdict and said he felt a sense of relief with the outcome. "It's been a long time, 14 months waiting for this verdict," Swift said, according to the ABC. "I don't feel anything towards him personally, it's just an unfortunate series of events. I just did what I was supposed to do, what I was paid to do, what I needed to do. Hopefully he just stays away for a long time, both me and his family can get on with life."