A former professional boxing champion from Ohio is expected to survive after he was shot several times during a robbery over the weekend.
Robert Easter Jr., 31, from Toledo, Ohio, was in Cincinnati when he was reportedly approached by several men from behind Sunday evening at approximately 6:30 p.m., according to local news station WTOL. According to the report, one of the attackers allegedly demanded that Easter Jr. hand over his jewelry.
However, as Easter attempted to run away from the men, he was allegedly shot three times, WSB-TV reported. The suspects allegedly left the scene with three diamond rings, two gold chains and Easter Jr.'s cell phone.
The robbery and shooting remain under investigation. At this time, police have not arrested any suspects in connection to the attack.
The former IBF lightweight champion was transported to a local hospital where he underwent surgery to remove bullet fragments. According to reports, the 31-year-old is expected to survive the attack and is said to be in stable condition.
Easter Jr. tweeted early Tuesday morning about his condition. "I appreciate all the love im resting up guys I appreciate you all I will recover and be ok," he tweeted.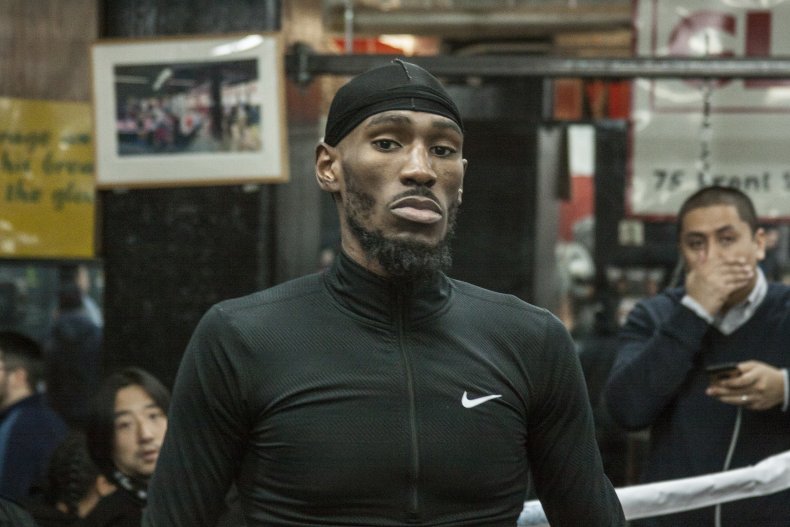 Easter followed up that message with one urging fans to let bygones be bygones, and to let those close to you know how you really feel.
"Please don't hesitate to tell your people you love them no matter the circumstances," he said on Twitter. "Let go of the grudge or problem you have with someone fix it and show them love."
As a professional, Easter has a 23-1-1 career record. In 2016, he won the IBF lightweight championship, a title he held until 2018. In 2012, the Ohio native was named an alternate to the U.S. Olympic boxing team. He was last in the ring for a fight on February 20, 2021, when he defeated Ryan Martin.
Newsweek reached out to the Cincinnati Police Department for further information but did not hear back before publication.
The attack on Easter comes after police in England arrested an unnamed man who attacked a professional soccer player Sunday. According to ABC News, the man went after a Nottingham Forest player after the player celebrated a goal during the team's 4-1 win over Leicester.
The man, who ran onto the field and confronted the player, appeared to have punched Keinan Davis, a forward on Nottingham Forest. It's unclear how severe the player's injuries were as a result of the attack.
It's unclear what charges the fan is likely to face as police say the investigation is still underway.
"Investigations are in the very early stages and our enquiries into the circumstances surrounding the incident are ongoing," said Chief Inspector Neil Williams with the Nottinghamshire Police.