Former Boy Scout Leader Who Molested Children, Plotted to Kill Them Jailed for Life
A former Boy Scout leader has pleaded guilty to multiple counts of child molestation and plotting to kill his victims in order to silence them.
Matthew Baker, 51, abused at least five children under his care from 2010 to 2018 while volunteering as a Cub Scout den leader in O'Fallon, Missouri.
Four of his victims were molested inside Baker's home while another alleged the abuse took place at the Beaumont Scout Reservation in St. Louis County, according to court documents seen by KSDK News.
Two of the children were Baker's own relatives, reported the St. Louis Post Dispatch.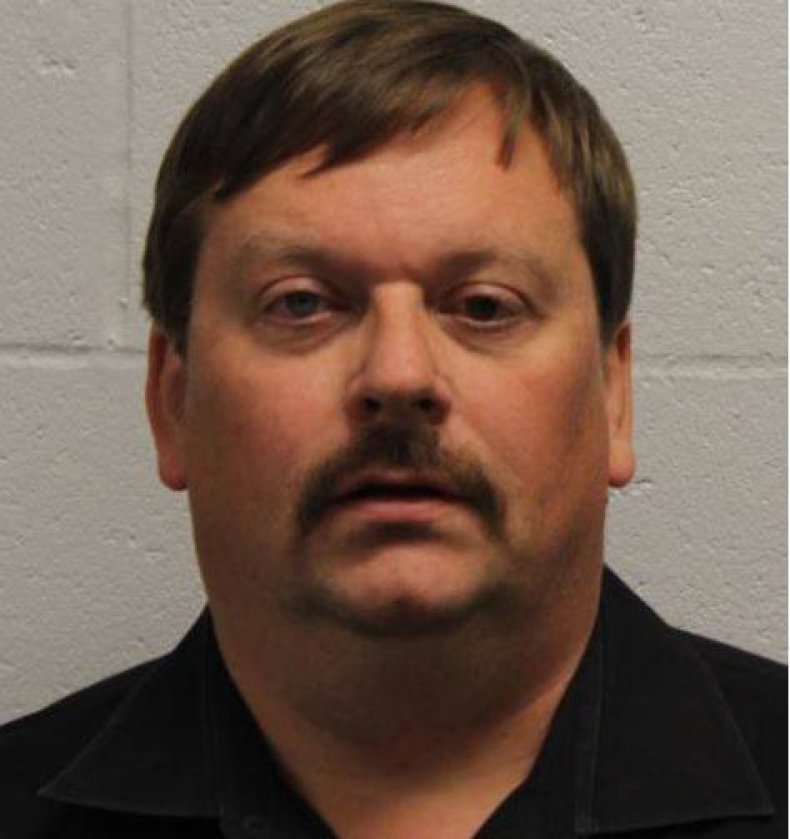 Appearing in court via video link on Monday, the 51-year-old pleaded guilty to four counts of statutory sodomy and witness tampering.
Prosecutors argued he even threatened to harm two of his victims if they did not withdraw their abuse claims.
"While Baker was incarcerated within the St. Charles County Department of Corrections, Baker told his cellmate, J.W., he had asked another inmate, D.H., to kill two children, ages 9 and 10, who were victims of pending child molestation cases against him for the purpose of preventing them from testifying against him in court," said prosecuting attorney Tim Lohmar in a statement.
"Your conduct is disgusting," said St. Charles County Circuit Judge Ted House during sentencing.
"Part of what makes your crime so heinous, Mr Baker, is that, as has been stated, it is a violation of trust," House said. "The person who should have been there to protect these children is the person who preyed upon these children ... You've taken their innocence. You've taken their trust."
House asked Baker if he had committed the offenses for his own sexual gratification. "It was more for theirs," Baker replied, according to KSDK.
The judge castigated Baker for his comments, calling his conduct "disgusting" and reminding the offender that the children were not capable of consent.
"They are innocent victims," House added. "You deserve every day of your incarceration."
Charges against Baker were originally made in 2018, with "significant media coverage" leading to additional victims coming forward, according to the St. Charles County Prosecuting Attorney's Office.
Lohmar described Baker as a "monster" who "doesn't deserve to breathe another breath outside of a prison cell."
The prosecutor believes there could be other victims out there.
"Somebody doesn't start molesting children when they're 50 years old," he said. "If there are other victims out there, I hope they have the satisfaction of knowing this guy is going to be locked up for the rest of his life."
Many of the victims' family members attended the hearing online, including one woman whose 8-year-old son was molested by Baker in 2018.
The woman said Baker, who lived next door to her grandfather, abused her son while she tended to her unwell father.
"You took advantage of our vulnerable situation," she told the court. "You violated my son while I was right next door ... We will do everything we can to keep you in prison."
The boy reported the incident to his parents on the day it occurred so investigators were able to obtain a DNA sample from him.
After charges were laid against Baker in this case, other victims came forward.
The father of another victim, then aged 8, told the court how his son's life has been irreversibly changed.
"The actions of Mr Baker stole the innocence and the dignity of our son, caused unspeakable emotional trauma for him and shattered the peace and joy that we used to have in our family," he said.
House sentenced Baker to a life term of 30 years, meaning he could be eligible for parole after he turns 70. However, it is thought he will probably never be released because of his designation as a sexually dangerous predator.
Boy Scouts of America issued a statement at the time of Baker's arrest, saying he had been stripped of any involvement with the organization.
Police believe Baker would lure children, often friends of his own children, into his home by spilling drinks on their pants and telling them to come inside so he could get them dry clothes.
Newsweek has contacted the St. Charles County Police Department, the O'Fallon Missouri Police Department, the St. Louis County Police Department and the St. Charles County Prosecuting Attorney for comment.