Former Canadian Diplomat Michael Kovrig Detained in China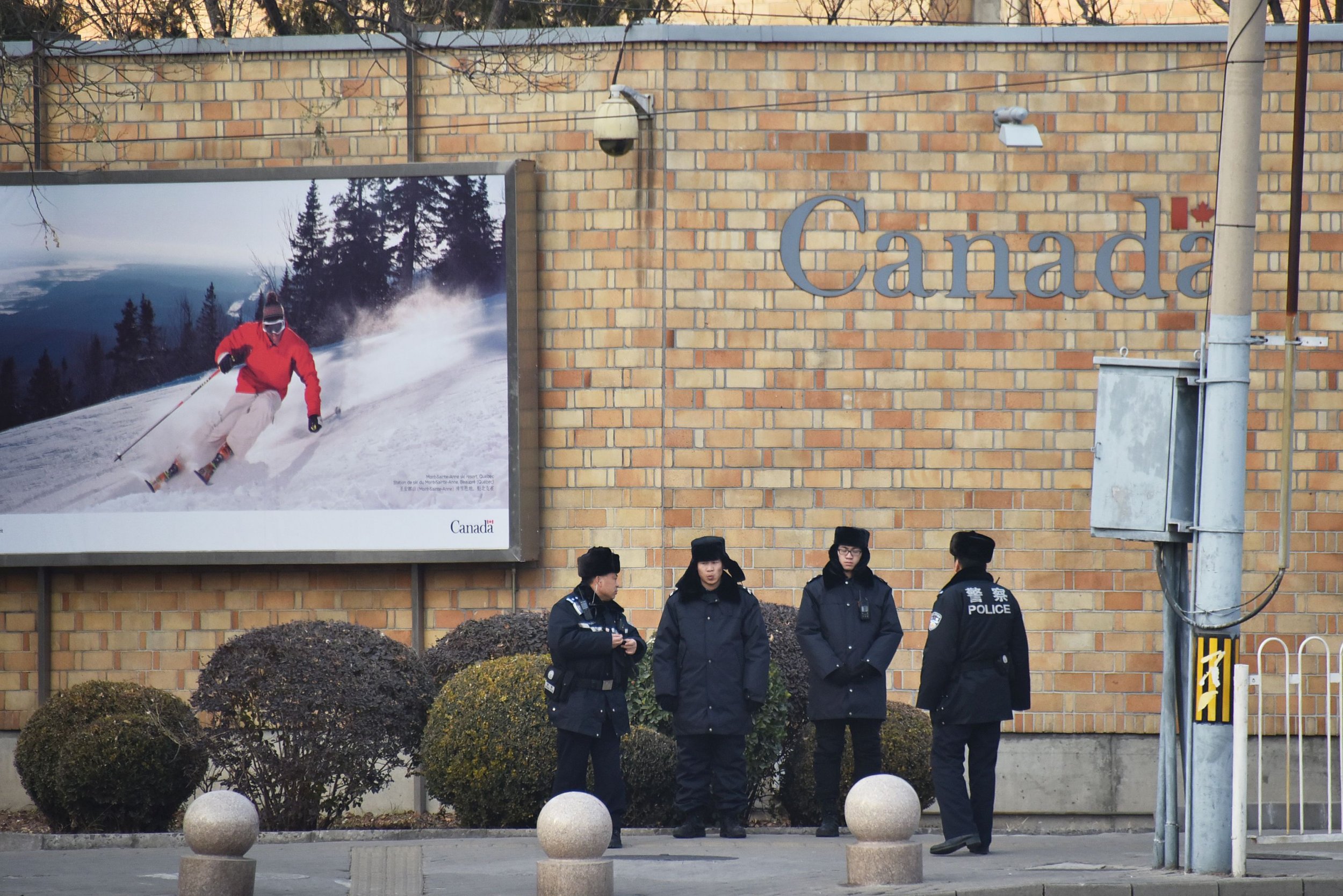 Michael Kovrig, a former Canadian diplomat, was detained by Chinese authorities during a visit to Beijing on Monday night.
In a statement on Tuesday, The International Crisis Group (ICG) confirmed Kovrig's detainment and called for his "immediate release."
"The International Crisis Group calls for the immediate release of its North East Asia Senior Adviser Michael Kovrig. Michael was detained on Monday night in Beijing by the Beijing Bureau of Chinese State Security," the statement read. "Crisis Group has received no information about Michael since his detention and is concerned for his health and safety. We are making every effort to learn more and to secure consular access to Michael from the Chinese authorities."
The reason for his detention is unclear, however, in a statement emailed to Newsweek, ICG's President & CEO Rob Malley denied Kovrig participated in any wrongdoing. "Michael did not engage in illegal activities nor did he do anything that endangered Chinese national security. He was doing what all Crisis Group analysts do: undertaking objective and impartial research," Malley said. "Developing policy recommendations that aim to prevent and end deadly conflict. And transparently, openly sharing them with decision and opinion makers around the world."
Kovrig, an international policy analyst and strategist, has been employed full-time as a North East Asia senior adviser for ICG since February 2017. According to his Linkedin profile, he previously worked as a Canadian diplomat, having served in both Hong Kong and Beijing.
ICG is a Brussels-based nonprofit organization that conducts research on violent conflicts in order to advance policies to resolve and prevent them.
After news broke of Kovrig's detainment, Canadian Prime Minister Justin Trudeau said he is taking the matter "very seriously" and revealed his government has been in direct contact with Chinese authorities.
Kovrig's capture comes amid rising tensions between Canada and China over the arrest of Huawei's chief finance officer Meng Wanzhou by Canadian officials on December 1. On Tuesday, Canada's Minister of Public Safety Ralph Goodale said there is no "explicit indication" to suggest the two incidents are related.
"We're deeply concerned," Goodale told reporters, according to CBS News. "A Canadian is obviously in difficulty in China… We are sparing no effort to do everything we possibly can to look after his safety."
Meng, 46, was arrested at Vancouver airport by the request of U.S. officials, over accusations she violated U.S. sanctions on Iran between 2009 and 2014. Today, a Vancouver judge granted her bail at $7.4 million on the condition that she is put on 24-hour surveillance and monitored with an ankle tag.
This story has been updated to include additional comments from The International Crisis Group.