Former CBP Agent Doesn't Think Agency Will Do Anything About '10-15' Facebook Group As Investigation Is Opened
A former agent for U.S. Customs and Border Patrol has dismissed a reported investigation into a Facebook group with approximately 9,500 members, some current and former agency employees, that is deemed to have racist and misogynistic posts.
The three-year-old group, called "I'm 10-15" was first revealed through an investigation by ProPublica on Monday.
Following the publication of the article, Matthew Klein, the head of CBP's internal affairs unit, told the media outlet that an inquiry had been opened into the group by the Department of Homeland Security, which oversees CBP.
"U.S. Customs and Border Protection was made aware of disturbing social media activity hosted on a private Facebook group that may include a number of CBP employees," Klein told ProPublica.
Border Patrol Chief Carla Provost released a statement to say that the content in the group is "completely inappropriate and contrary to the honor and integrity I see — and expect — from our agents day in and day out. Any employees found to have violated our standards of conduct will be held accountable."
While Klein confirmed the imminent investigation, former CBP agent Jenn Budd told the outlet that she doesn't expect DHS' inquiry will result in any change.
"When they sit there and say, 'We're not going to tolerate this they are, I'm just going to say it, lying," Budd said.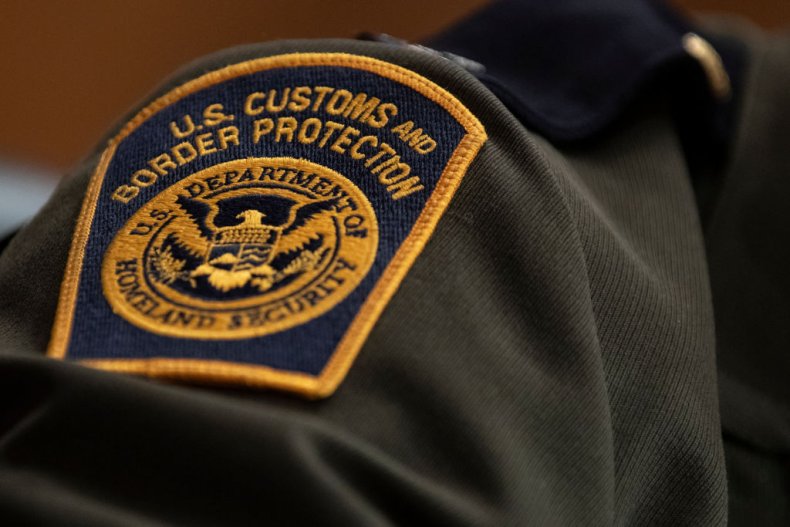 The article also pointed to additional posts made on the group which highlighted racial slurs or other derogatory comments regarding immigrants, including a post where commenters made fun of a migrant man carrying a young child in a plastic bag as he swam through a river.
"At least it's already in a trash bag," one commenter replied.
Other posts which gained attention from the news outlet included a depiction of President Donald Trump and New York Rep. Alexandria Ocasio-Cortez engaged in a sex act and others where commenters expressed frustration that Ocasio-Cortez and Texas Rep. Veronica Escobar were planning to visit migrant detention centers, with commenters encouraging CBP agents to respond to the visit with violence.
Ocasio-Cortez shared the first story published by ProPublica on Twitter Monday, saying, "This just broke: a secret Facebook group of 9,500 CBP officers discussed making a GoFundMe for officers to harm myself & Rep. Escobar during our visit to CBP facilities & mocked migrant deaths.
This isn't about 'a few bad eggs.' This is a violent culture."
"9,500 CBP officers sharing memes about dead migrants and discussing violence and sexual misconduct towards members of Congress.
How on earth can CBP's culture be trusted to care for refugees humanely?
PS I have no plans to change my itinerary & will visit the CBP station today." she added in a separate tweet.
According to Budd, who now works as an immigrant-rights activitist, comments that could been seen as derogatory as commonplace within the agency. Even the group's name "10-15" is a referral to a migrant being kept in custody. The group also reportedly uses the term "floaters" for individuals who drown and is "normal, everyday terminology," she said.
Budd also told ProPublica that degrading women was commonplace in the agency. Statistics indicate in 2017 that only 5 percent of the CBP workforce was female.
In other posts seen by the media outlet, even the group's own members predicted that if the private group ever became public knowledge that it could mean trouble.
"A bunch of people gonna regret comments they write on 10-15 if it shows up in court," the member wrote.
"You understand this page is full of Agents, right?" another asked.